Well considered and hopefully will inspire others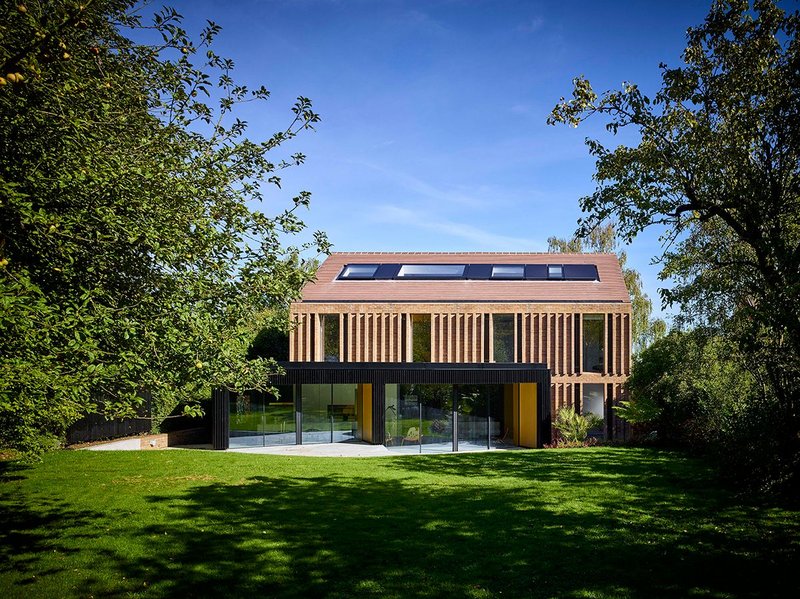 Credit: Timothy Soar
Coffey Architects for private client
Contract value: Confidential
GIA: 350m²
This house shows that good modern architecture can sit comfortably and modestly in a suburban street through a contemporary reinterpretation of neighbouring forms and details. Internally, and in contrast, the house displays flamboyance in its open living spaces and stair hall.
External brickwork that harks back to the area's Arts and Crafts tradition is counterpointed with black charred timber cladding the staircase, garage and single storey rear extension that engages with the garden.
Internally there is a rich play both of volumes and materials, with a vertical visual connection to the main staircase emphasising that this is a shared family space. The material palette is concrete, oak panelling, bronze metal panels and brickwork at the higher levels, with straightforward rectangular plastered rooms elsewhere.
Overall the project has been well considered and hopefully will inspire others to explore different ways of approaching the suburban house.
---
See the other winners of the RIBA Regional Awards 2017 - East