The house will age gracefully in the landscape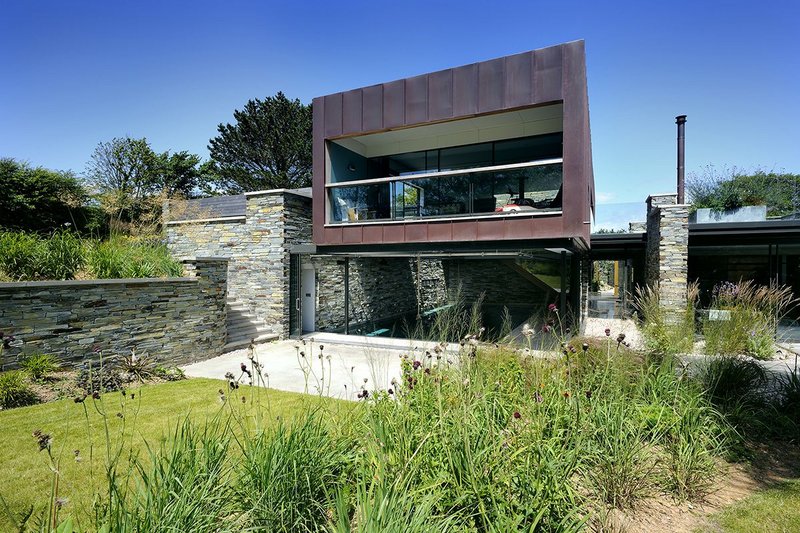 Private house, Kingsbridge Stan Bolt Architect.

Credit: Kye Ottridge
Stan Bolt Architect for private client
Contract value: Confidential
GIA: 611m²
This large family house is set in an AONB on the Kingsbridge estuary. Designed with a strong client and architect team, the mix of modernism and reclaimed finishes lend it a well-loved and lived in feel.
The sequence of spaces from the entrance to the kitchen at the hub of the house is effortless, light filled and generous. Near the centre is an indoor pool that opens out to the exterior, swimming being important to the family's enjoyment of life. Over the pool space is the main living room clad in copper, its scale and form evoking the barns that punctuate the route to the site.
The use of locally sourced materials, Purbeck stone, concrete and copper cladding, and their raw state, means the house will age gracefully in the landscape.
---