Light and spacious with a cathedral-like quality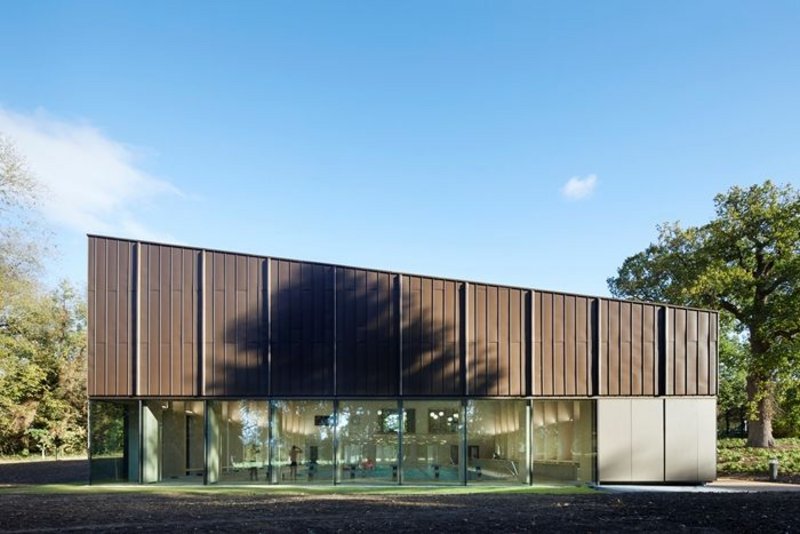 City of London Freemen's School, Swimming Pool, Ashtead.

Credit: Jack Hobhouse
Hawkins\Brown for City of London Freemen's School
Contract value: £8.2m
GIA: 1,750 m²
Cost per m²: £4,686
This swimming pool replaces one on the school grounds which recently burned down. The location is sensitive, set within the Green Belt, near grade II listed buildings and next to ancient woodland. In response, the architect has created a building that is practically invisible from the outside. The simple, low-lying form clad in dark brown zinc panelling reveals few hints as to what one will experience within.
This interior is predominantly timber with white-washed glulam frames and CLT panels – all well detailed and finely crafted. The atmosphere is light and spacious with a cathedral-like quality, its tranquillity heightened by beautiful views across a meadow to the woodland beyond.
The proportions and spatial arrangement of the main pool interior, at a level with the ground on two sides, are elegant and pleasing, windows dropping down to the floor to create the sensation of swimming in nature.
Regional Sustainability award, sponsored by Geberit
Regional Client of the Year, sponsored by Tobermore