The care and subtlety of the restoration is remarkable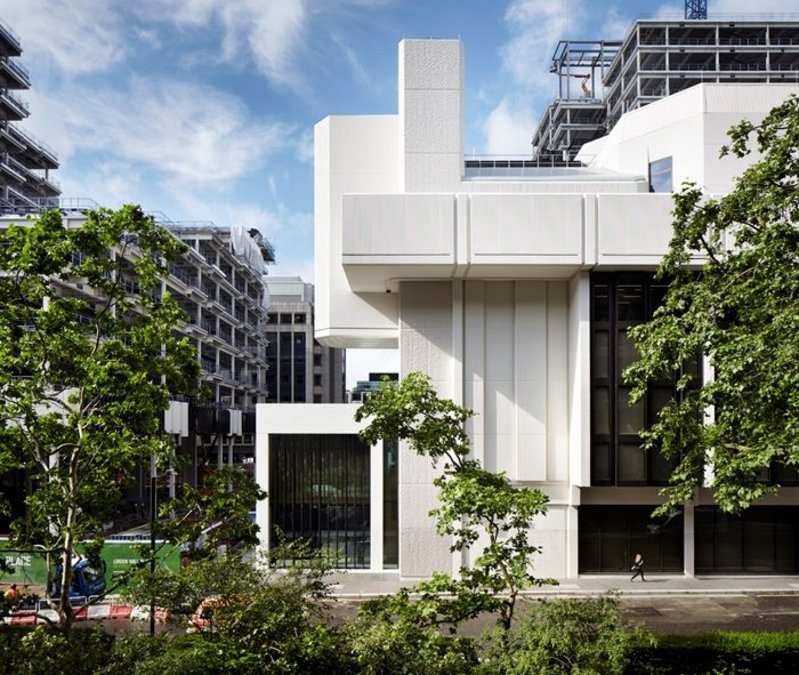 Salters Hall, City of London

Credit: Jack Hobhouse
De Metz Forbes Knight for The Worshipful Company of Salters
Contract value: £12m
GIA: 5,230m²
Cost per m²: £2,294
The project is a restoration and extension of an extraordinary 1976 Basil Spence building in the City of London (RIBAJ, October 2016). Designed for The Salters, an ancient livery company, it combines bold post-war brutalism with a world of ritual and tradition. It seems like a little white concrete castle.
The Salters needed to bring it back into good repair, make it economical to run and make better use of its spaces.
The care and subtlety of the restoration is remarkable, comprehensively and faithfully renewing almost everything that Spence created while making delicate incisions and additions throughout, updating and replacing all servicing, raising the EPC rating from F to B. The lettable area of the building has been significantly enlarged. A new entrance pavilion on a different side of the building has a better relationship with the improved surrounding public space, restoring and extending the landscape and making links to the wider City.
See more winners in the RIBA Regional Awards – London Community
---