Edith Neville Primary by Hayhurst & Co is a bright, airy and popular school that is a critical and successful part of Camden's regeneration of a deprived part of the borough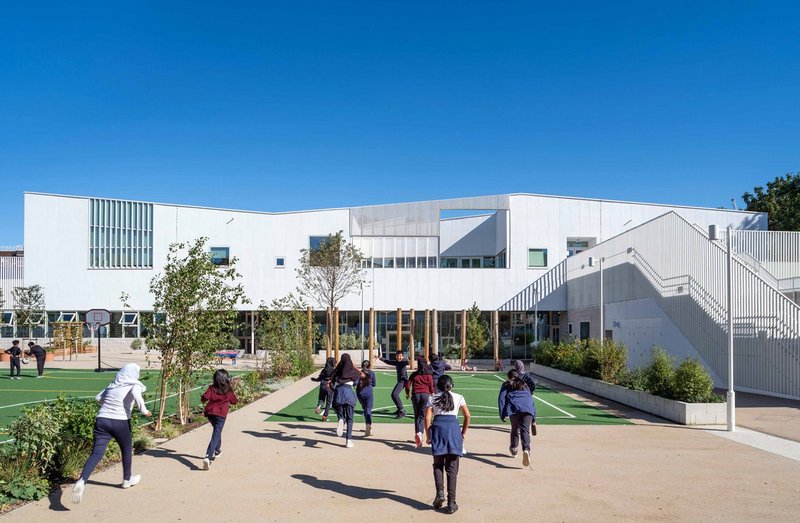 Edith Neville Primary School. Credit: Kilian O'Sullivan
RIBA London Regional Award 2023
Edith Neville Primary School, Camden
Hayhurst & Co Architects for London Borough of Camden
Contract value: Confidential
GIA: 2,125m2
Edith Neville Primary School by Hayhurst & Co Architects is an extremely popular primary school, at the core of Camden's first phase of regeneration for Somers Town, replacing a dilapidated building that had been in operation since the 1970s. The school is conceived as part of the surrounding parkland landscape and its building and boundary have been thoughtfully designed to extend the park, both physically and in terms of perception.
For many years now, Somers Town has been sadly known nationally for its inherent deprivation and substandard housing and facilities, leading to measurable indices of worse health and mortality in the area, compared to national averages. The arrival of a number of new facilities, including this light and airy school, as part of a well-considered masterplan, has provided a significant and much-needed boost to the area.
In defining the final design concept for the school, the architect engaged in multiple consultations with both the local authority and the school community, to better understand the needs and wishes of all stakeholders. The initial efforts have more than paid off.
The resulting building is filled with light, feels extremely spacious, and works very well for children, teachers and parents. Of great note are the exterior play spaces which surround the school, including a country garden, potting shed and fallen logs, all carefully designed to cater for every type of child, from sporty types to shy individuals who might prefer to watch rather than participate.
The boundaries, and positioning of the school's arrival and collection points, have been given much thought, particularly in light of local security issues and the need for many families in the area to bring several children of different ages and abilities to school all at the same time.
Internally the building makes the most of the circulation routes between classrooms and communal spaces such as the gym, using them for displays of students' work and clever storage. These unusually light and bright corridors and staircases are filled with the children's artefacts, but also offer glimpses into each classroom via 'shop windows' that allow teachers and children to regularly update their peers and parents regarding their activities.
A cross-laminated timber structure provides horizontal form to the building to reduce its embodied carbon footprint. Passive ventilation, using chimneys and night-time cooling, prevents overheating. The project is surrounded by urban greening used in clever ways – from perimeter planting to protect children's privacy, to potting sheds and raised beds for young gardeners. The building is designed to keep pace with increased demand, with opportunities for a future rooftop extension.
A complex and intriguing large white volume set at the end of what is hoped will soon become a small but extremely useful neighbourhood park, this school is an important beacon for the community, clearly signifying hope of a better future for the next generations.
See the rest of the RIBA North London winners here. And all the RIBA Regional Awards here.
To find out more about the whole RIBA Awards process visit architecture.com
RIBA Regional Awards 2023 sponsored by Gaggenau, EH Smith and Autodesk
Credits
Contractor: Neilcott Construction
Structural engineer: Price & Myers
Environmental / M&E engineer: Max Fordham
Quantity surveyor / cost consultant: Currie & Brown
Employer's agent: Capital PCC
Acoustic engineer: Max Fordham
Landscape architect: Howard Miller Design
Fire engineer: Warrington Fire
Planning consultant: Turley
Masterplanner: DSDHA
BREEAM consultant: Currie & Brown
Civil engineers: Price & Myers
CDM: Currie & Brown
Project management: Urban Logik
Client design advisor: Fluent Architecture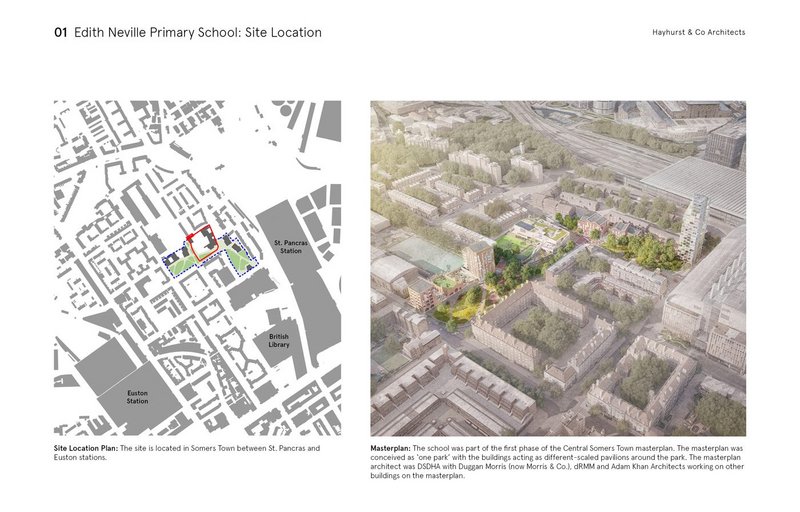 Credit: Hayhurst & Co Architects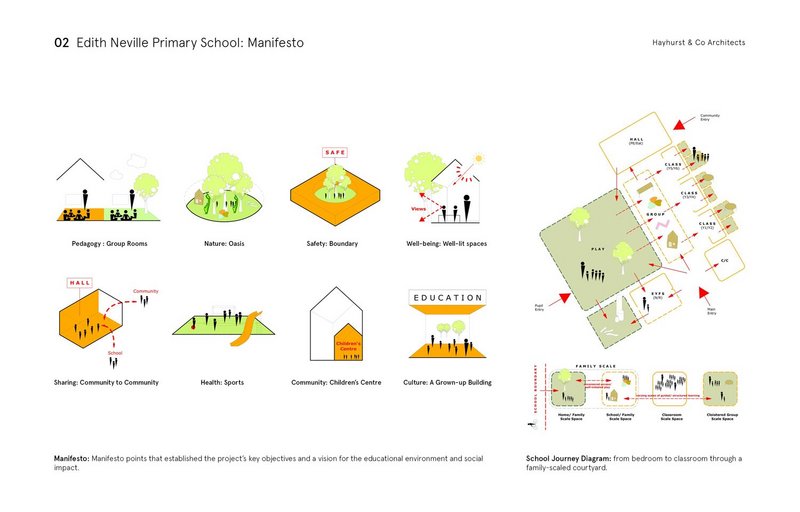 Credit: Hayhurst & Co Architects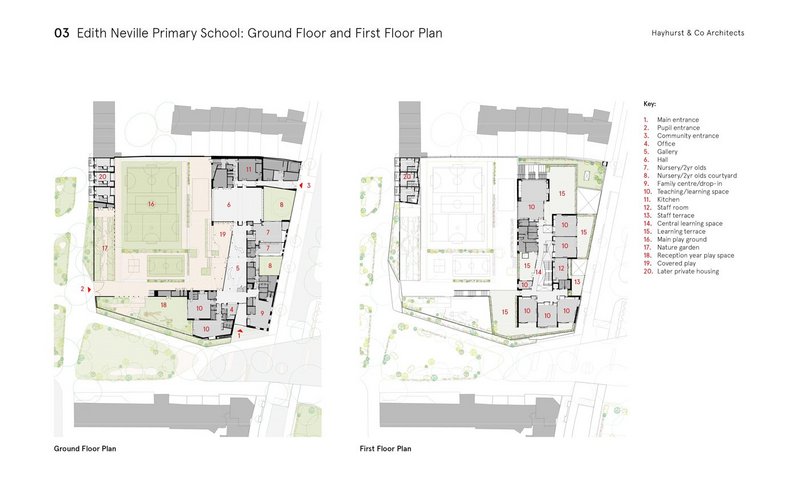 Credit: Hayhurst & Co Architects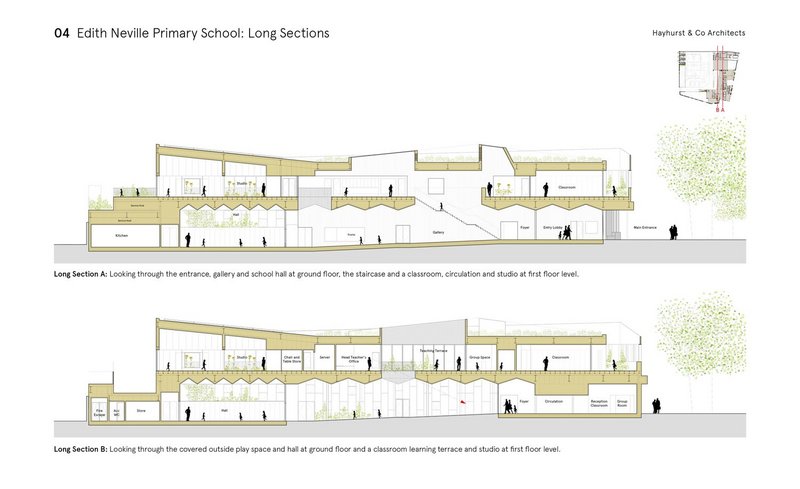 Credit: Hayhurst & Co Architects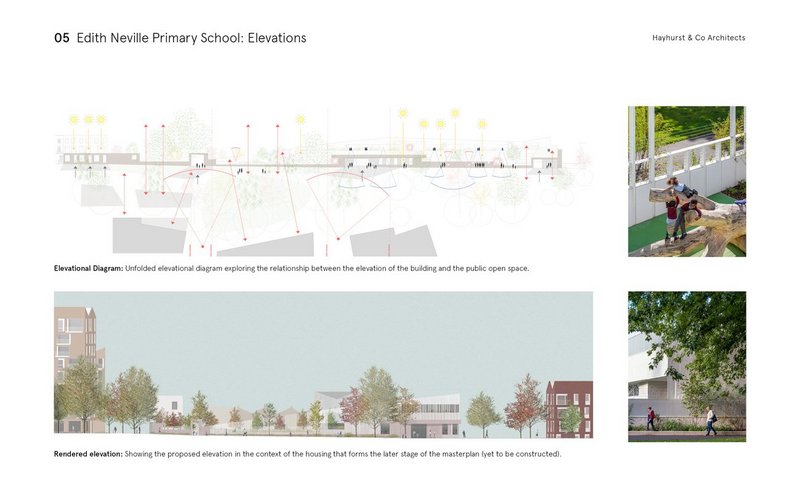 Credit: Hayhurst & Co Architects