With judging postponed by the coronavirus pandemic, we're publishing the entire shortlist – and it's an outpouring of architectural talent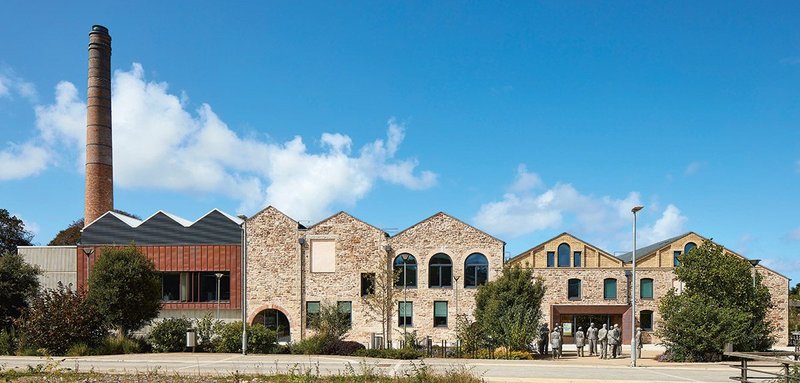 Purcell's Kresen Kernow in Redruth, Cornwall,

Credit: Phil Boorman
Welcome to an explosion of architecture! Two hundred and twenty-six real, completed projects across the length and breadth of the UK, for us an unprecedented visual survey of the best work of RIBA members.
Why this, why now? Well, usually in June we'd be bringing you the finalised RIBA regional awards, first step in the process that leads on to national awards, thence to the Stirling Prize shortlist and the various special awards. This year, given that the judging process has yet to be concluded for obvious reasons, we are covering all the shortlisted projects.
This being a lot more buildings, places and things than usual, we have suspended our normal sections and regular slots for this month only in print. Buildings, places and – things? Indeed. Look out for the shortlisted object that is designed by architects, is neither a building nor a place, is invisible in use and could help to save lives. That's admittedly highly unusual, though more architect-led product design takes place than you might imagine.
Look out for surprises in the pecking order, too. Who would have thought that the two practices with the most appearances – five each – would be the relatively tiny Peter Barber Architects and the enormous and very long estab­lished BDP? And there are other names to note: the shortlists feature three projects from Jonathan Hendry Architects based in rural Lincolnshire; three from a London practice which seems to be undergoing a strong revival, Nicholas Hare Architects; and three each from Newcastle's FaulknerBrowns and Sheffield's Bond Bryan – both of which now also have studios elsewhere.
Think of all this, then, as an outpouring of architectural talent, a calling card for the profession. Doing things this way also acts as a great leveller. Small local projects jostle alongside those of national and international importance. We express no preferences. We have no idea what will make the cut once the awards process resumes. Time has temporarily frozen, though the thaw is under way.
Now it's down to new ideas: enormous interest is being shown in our post-pandemic design competition Rethink: 2025 with its £8,000 prize kitty, supported by Arup. Well worth taking a look before the Friday 12 June deadline.
---
Awards update
The RIBA Awards are judged by physically visiting each shortlisted project. Due to significant concern about the spread of coronavirus, the judging has been postponed. Entrants have been informed. The RIBA is closely monitoring and following official government advice regarding Covid-19. When normal movement can resume the RIBA anticipates that judging will restart, and hopes to conclude the awards programme in the second half of this year. The shortlisted awards text is based on architects' submissions.
---