What was once the site of a proposed fourth grace has been filled by Broadway Malyan by an interesting but deferential scheme. Agreed?
The 'Three Graces' – the Royal Liver, Cunard, and Port of Liverpool buildings –symbolise Liverpool worldwide. So when a competition was announced to design a fourth Grace to coincide with the Liverpool European Capital of Culture Year 2008, there was a good deal of anticipation in the architectural world. Quite why it failed to produce an acceptable solution is still something of a mystery, but suffice to say a great deal of money was spent on what now seems to have been something of a lost cause – some say merely a PR exercise. Lords Norman Foster and Richard Rogers plus Ted Cullinan produced heavily symbolic and dominant edifices, but it was Will Alsop who outshone them with his 'Cloud' – before the sculpted Liverpool Museum and lesser ferry terminal existed.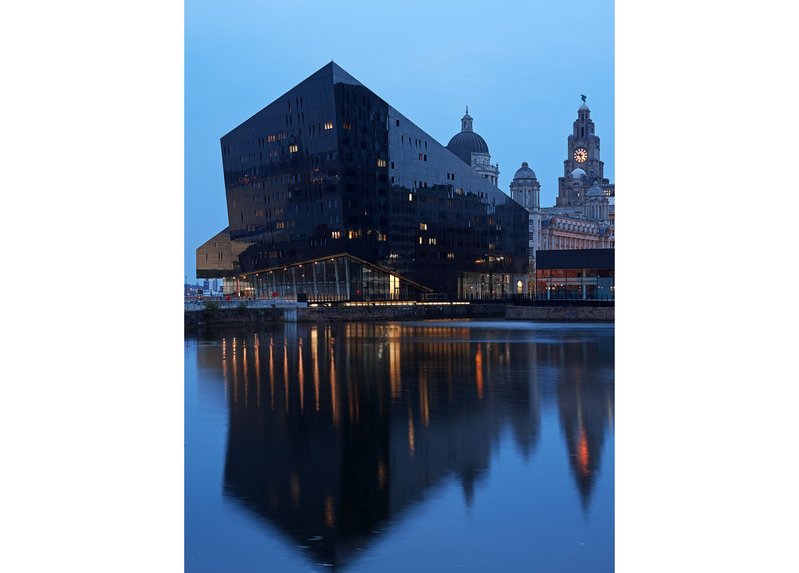 So when the Cloud evaporated, leaving a vacant plot on the site called 'Mann Island', it was left to Countryside Properties and Neptune Developments to make a new proposal. Broadway Malyan, led by Liverpool studio director Matt Brook, was entrusted with this difficult and controversial task. The fact that the scheme is now complete and acting as the hub for the Liverpool Festival of Business, a headquarters for Merseytravel and the proposed regional centre for the RIBA is something of a coup – not for architectural triumphalism, but for the power of abstraction. The idea that architecture can stand back and respect its neighbours while retaining quality of detail by being minimal in extremes, is hard to achieve, particularly in a design and build contract where commercial pressures rule. But the scheme has succeeded: it maintains presence without competing with the Three Graces.
The result in certain lights and from across the river suggests massive rocks may have fallen from the sky, or been placed by some legendary giant.
How has this been achieved? The team took the contextual problem seriously from the beginning. A first sketch shows three trapezoidal shapes arranged, not as a fourth entity, but a foil to the existing triumvirate. This, allied with the idea that the forms should be designed with sloping roof planes and placed at angles across the site, indicated an abstract sculptural arrangement reminiscent of the work of Philip King or Richard Serra, but using full-size buildings. The result in certain lights and from across the river suggests massive rocks may have fallen from the sky, or been placed by some legendary giant.
Of course close up, the buildings are conventional with entrances, exits, windows and structure, yet the detail masks this. There is an indeterminate quality which can work more than a little magic – the buildings are black and for the most part smooth and without shadow, except where a panel suddenly opens to suggest a darker interior. So it's a surprise to find a white courtyard/atrium space within. A black rock form with a Mediterranean holiday complex inside? The skin belies the function, which is why these buildings succeed in this context. The long view from the river allows light and weather to play the kind of tricks that the restrictions of street sites do not permit. Renzo Piano's Shard has this quality through height, as does Ian Simpson's Manchester tower. Such buildings seen from afar often become dematerialised: Mann Island achieves this both at distance and close up. The ramp to the car park, which takes the hard paving of the piazza and just bends it down one storey, repeats the impression of 'something' inside which is not quite what one would expect. The roofscape is not just a flat surface but suggests cuts in a rock face which turn out to be terraces and patios for penthouse apartments bounded by an extremely minimal drainage slot – copings are so sharp and precise they just don't seem to exist.
So will these buildings stand up to architectural critique? As in Michael Hopkins' annexe to the House of Commons, Portcullis House, there is the problem of either competing with or respecting an icon. Hopkins' building is modern but highly detailed in an almost baroque manner, yet has a respectful and traditional profile seen from across the Thames. Mann Island presents minimal and abstract forms but respects the Three Graces of the Pierhead.
Despite those early sketches of three similar trapezoidal forms, but office planning functionality has meant an orthogonal rectilinear form for the building that is now mostly occupied by Merseytravel. The aesthetic argument for this is that it forms a backdrop to the two more abstract forms. This is perhaps questionable, although it is a confident building in its own right. The glazed link between the apartment blocks shows in its detail some late design and build influence, but it is still a grand entrance space which can be used for events and exhibitions.
Internal fit out in the offices has not been led by the architects; ditto the apartments. Nevertheless such issues only marginally detract from the whole, which in civic design terms has brought an elegant and appropriate solution to the issue of a fourth 'Grace'. Couple this with the provision of two dramatic white internal lifestyle spaces – each apartment having a defensible front entrance area but with windows on the outer wall giving extensive Mersey views – and Liverpool has a worthy addition to its famous collection of fine buildings. The decision to place ground to first floor columns inside the glazed wall (as in Peter Cook's Kunsthaus at Graz) may seem arbitrary, but when explained as yet another move to sublimate all references to the 'grounded' solidity that the Three Graces have, it makes sense.
Broadway Malyan, a successful practice in the commercial field, should be proud of Matt Brook's Liverpool operation, which is producing a confident and thoughtfully intellectual brand from a stylish studio set against a backdrop of one of the world's most familiar and iconic views – the Mersey at Liverpool.
Dave King is co-founder of shedkm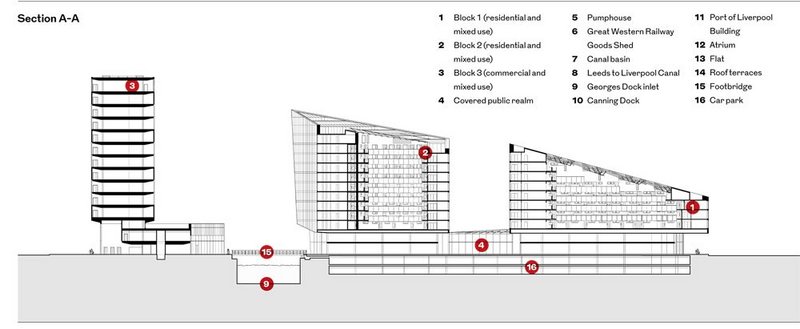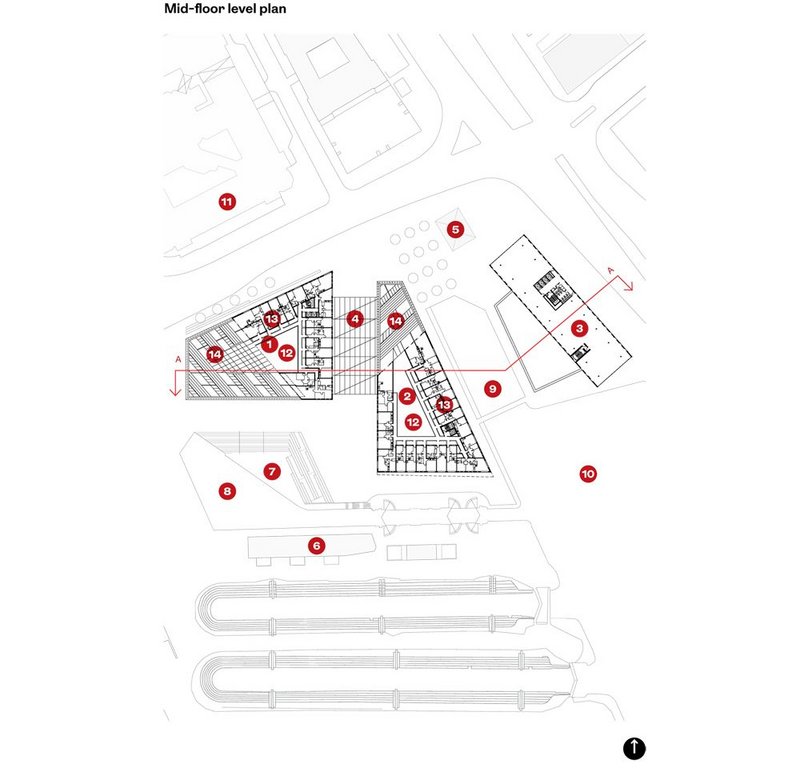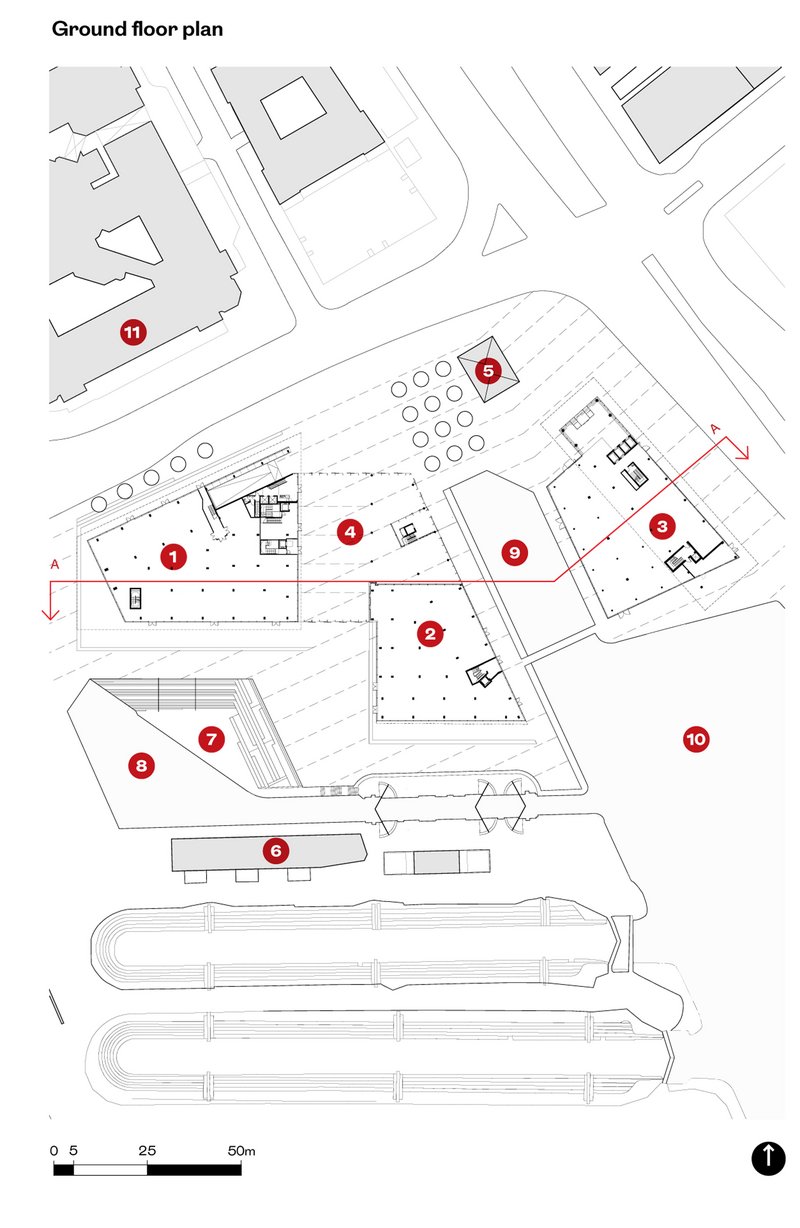 Credits
Client Countryside Neptune
Building contractor BAM
M&E, building services, environmental design, BREEAM assessor Cundall
Structural engineer Bingham Davis
Quantity surveyor Tweeds
Landscape Broadway Malyan
Engineer Gravitate
Acoustic consultant Hoare Lea Acoustics
Consulting engineer Webb Yates Engineers
Facade consultant Wintech