Evans Vettori for the Trustees of Square Chapel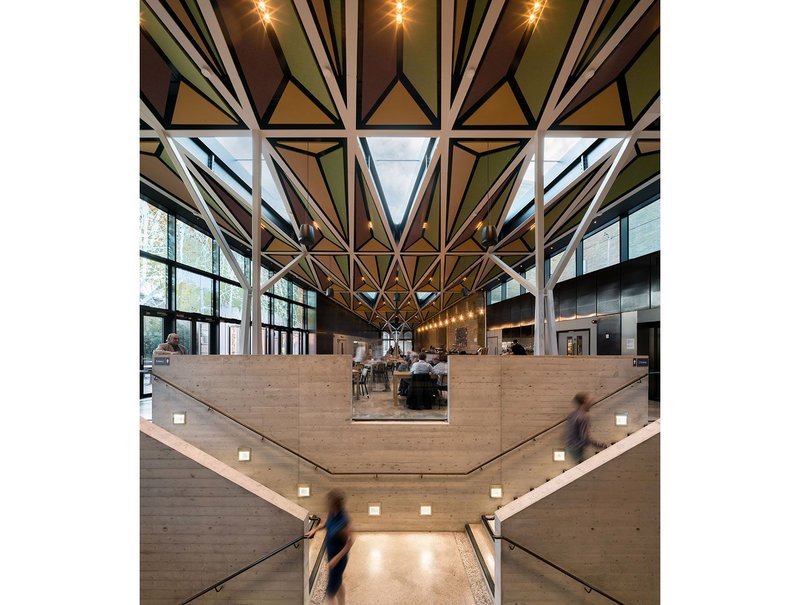 Square Chapel

Credit: Mark Hadden
This was 12 years work, by many. It is an element of a wider regeneration of the centre of Halifax and it plugs into that as part of the community use' – Judge Hugh Pearman
Evans Vettori won a design competition in 2005 with its design linking the grade II* Georgian chapel with the grade I-listed Piece Hall. The £4.75 million project reordered the original building and added flexible studio space, a café/bar and box office, improved back-of-house, and created a generous foyer leading directly into the Piece Hall. This 1200m2 extension has enabled Square Chapel to increase its range of activities.
The aims were artistic, social and organisational. Artistically, it was to improve the quality and variety of the professional arts programme in the town and to provide a platform for new talent. Socially, the trustees wanted to engage with the local community and nurture a sense of ownership among groups that were under-represented, and organisationally there was a need to ensure the future of the trust by providing a facility that would make it financially viable in the long term.
Since opening, there's been a significant increase in audience numbers (over 1,100 beyond that budgeted for), an increase in participation in activities available via the outreach programme, and an overwhelming response to its café/bar offer from the townspeople.
Square Chapel's story to date is one of passion, grit and determination to succeed against the odds. These qualities shaped its journey from a derelict husk of a building, bought for £25 in 1988, to the thriving Arts Centre it is today. Countless hours of time freely given – including that of the architects – fuelled the project, putting it at the heart of the wider renaissance of Halifax.
---
Credits
Client Trustees of Square Chapel
Architect Evans Vettori
Main contractor Wildgoose Construction
Landscape and planning consultant Landscape: Re-Form (Leeds)
Structural engineer and M&E and lighting consultant Arup
Quantity surveyor Bernard Williams Associates
Glassmaker Sarah Galloway
Project manager Kier