Stitches the wounded space of the urban fabric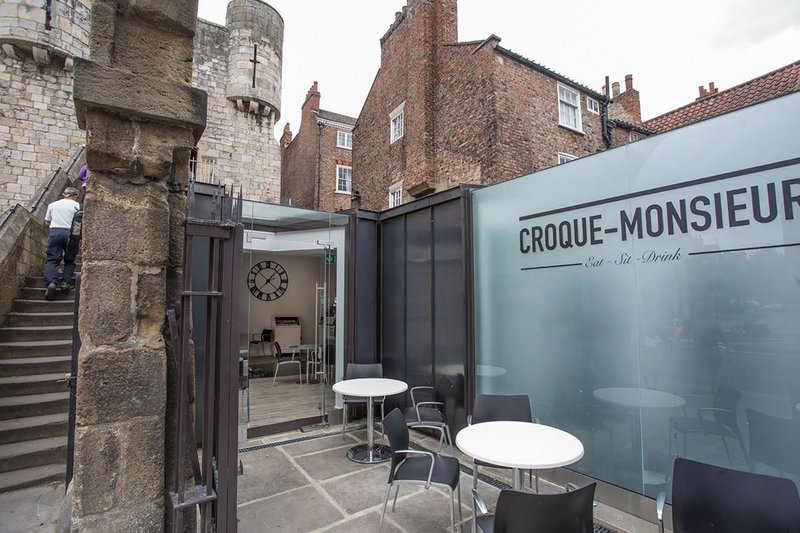 St Leonard's Place shop and toilet, York by Mass Architecture.

Credit: Duncan Lomax
Mass Architecture for Healthmatic
Contract value: £280,000
GIA: 104m²
In creating these new facilities the design team sought to minimise their impact on the ancient city walls. The result is sensitive and respectful both in materials, scale and exposure.
This micro-cell structure has an organic nature that grows into this leftover space with minimum imposition. It stitches the wounded space of the urban fabric and embraces its new home, like the foliage that has begun to grow on the ruins exposed in the floor of the café.
As one moves into the café, the carefully controlled detailing, with the copper clad skin and part glazed roof, seems to add to the framing of the historic views. The high quality envelope, bespoke iconography, signage and the old iron gates, adapted and restored to match the building, offer a pleasing contrast.
---
Regional Small Project of the Year