A piece of infill by Squires brings tailor-made personality to one of London's smartest streets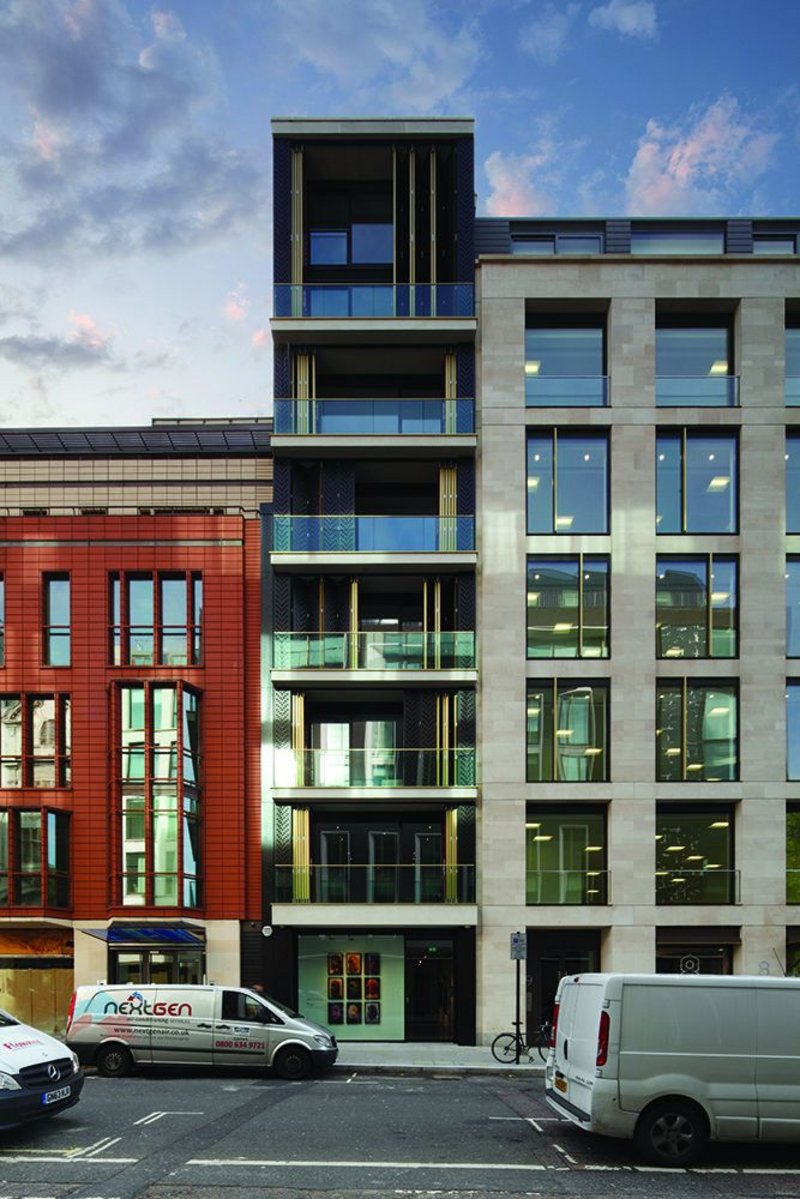 Slice of life: conventional office block to the right, with the slender apartment stack separately expressed.
Good background infill buildings, that's what all cities need. The landmarks can look after themselves. But this doesn't mean that the new insertion should lack character, far from it – look at any 19th or early 20th century commercial street and marvel at the level of invention and variety. Squire and Partners' recently-completed 10 Hanover Street, in London's Mayfair, upholds this tradition.
Reading as two adjacent buildings, it contains offices and retail in one more conventional three-bay block, and an art gallery with apartments over in a separately-­expressed slender slice. This rises a little above its neighbours to the east, so from that direction it resembles a mini-tower. Each floor has its pale precast balcony front closely resembling Portland stone, with glass balustrades topped by a gilded handrail. A duplex provides a two-level capital to this columnar stack. If you walk down this incredibly upmarket street on your way to Hanover Square and look at nothing but the shop fronts, you'll miss what it's about. But if you glance up, you will find a well-considered building which makes the most of its flank elevation as well as its street frontage.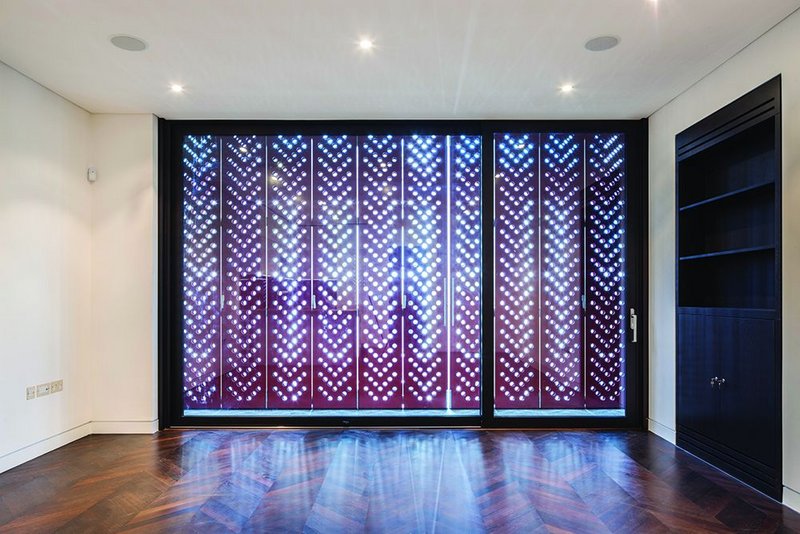 Herringbone, meet chevron: metal shutters operating on bifold door mechanisms work with the wooden floor pattern.
The key design move here is to enliven the facades and give inhabitants privacy by means of full-height concertina perforated metal screens based on a bifold door mechanism. Dark bronze on the outside, crimson on the inside, these pull across the balcony frontages of the apartments. Fixed panels, mixed with strips of red glass, also clad the eastern elevation. The perforations take on a chevron or herringbone pattern, in a reference to the fact that this street used to be the home of military tailors. It's a perhaps spurious rationale for a decorative device (this 'context' being something that has vanished, though Savile Row is nearby), but actually its idea of tailoring, with differently-­coloured linings and a flash of gold, works neatly, while the perforations allow light and air in. The herringbone motif continues in the dark wood flooring inside the flats.
It's a simple but unusual device, and the architect can also point to the traditional use of window shutters in Mayfair as further justification. But however they got to this point, it does the trick nicely. Discreet but with a touch of bling, that's just right for round here.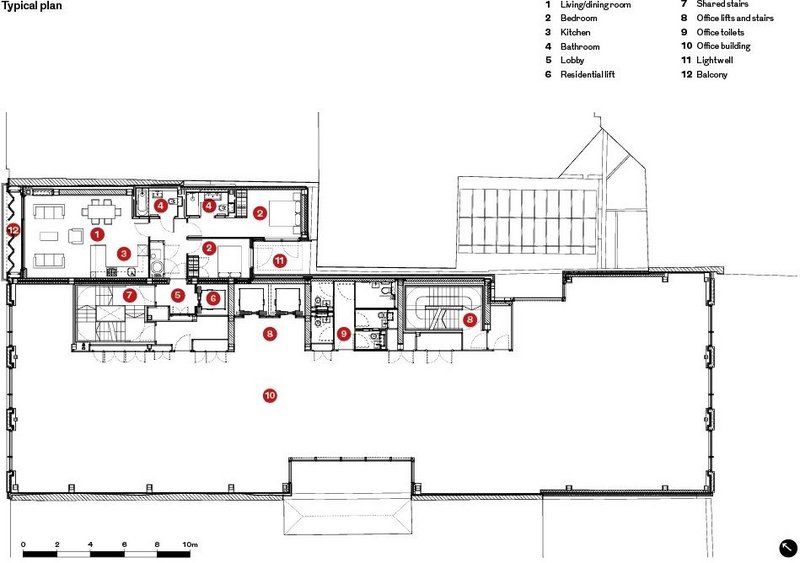 Credits
Client Morgan Capital Partnership
Architects Squire and Partners
Structural engineer Waterman
M&E engineer MTT
Quantity surveyor WT Partnership
Contractor MACE
Suppliers
External shutter/aluminium rainscreen fabrication Astec Projects
Precast concrete balcony fabrication Lloveld (Belgium)
Shutter frames/mechanisms Schüco