The massing of each is successful and the stone facades are exemplary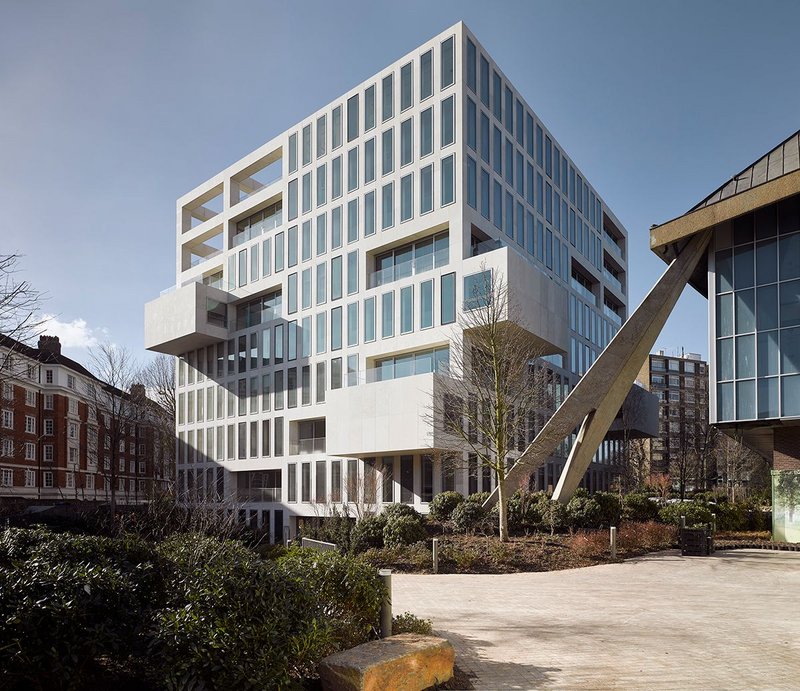 Credit: Nick Guttridge
OMA with Allies and Morrison and John Pawson for Chelsfield
Contract value: Confidential
GIA: 21,777m²
The project, at the southern end of Holland Park, incorporates a new home for the Design Museum within the grade II* listed former Commonwealth Institute building, and three commercial housing blocks.
The treatment of the old building is one of architectural transformation rather than restoration. Its success in making a new set of museum spaces merits recognition. The new facade allows visitors to see out from all levels for the first time and a coherent series of volumes and clearly defined circulation areas are created.
The three square housing blocks sit in a new garden landscape. Orientated to the same geometry as the museum, units are arranged in a pinwheel giving generous oblique views. The massing of each is successful and the stone facades are exemplary.
---