A tour de force in the exploration and use of sustainable materials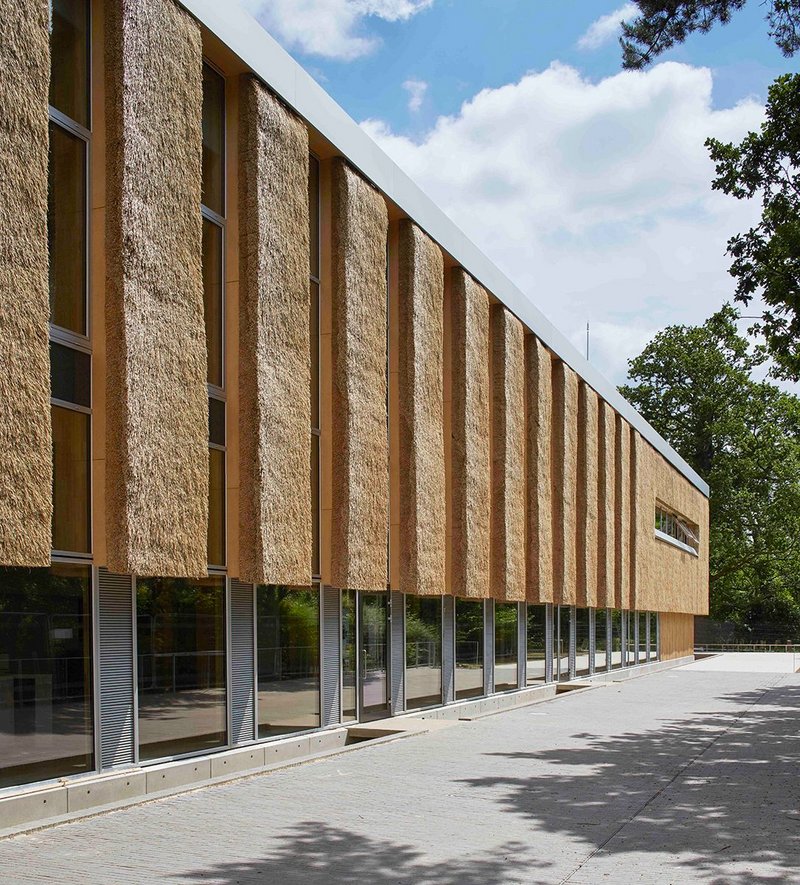 Credit: Dennis Gilbert
Architype for Adapt Low Carbon Group & The University of East Anglia
Contract value: £11.6m
GIA: 3,430m²
This ambitious project set out to be the first Passivhaus office building in the UK to source low-carbon materials locally and explore the idea of a contemporary vernacular. The learning process has been as important as the end result.
Using a range of materials both experimentally and conventionally, a rigorous plan and elevational treatment allow each material to take its appropriate place both functionally and aesthetically, internally and externally.
The layout of the building is clear to visitors, academia and start-up companies who rent space. Internally the building exudes a sense of calmness and freshness. Each space is treated differently with a variety of materials (hemp, reed-board, clay and nettle fabric coverings).
The building is a tour de force in the exploration and use of sustainable materials, but it is also a remarkable place to work and to enjoy.
---
Regional Client of the Year
Regional Sustainability Award
---
See the other winners of the RIBA Regional Awards 2017 - East