Great virtuosity and technical skill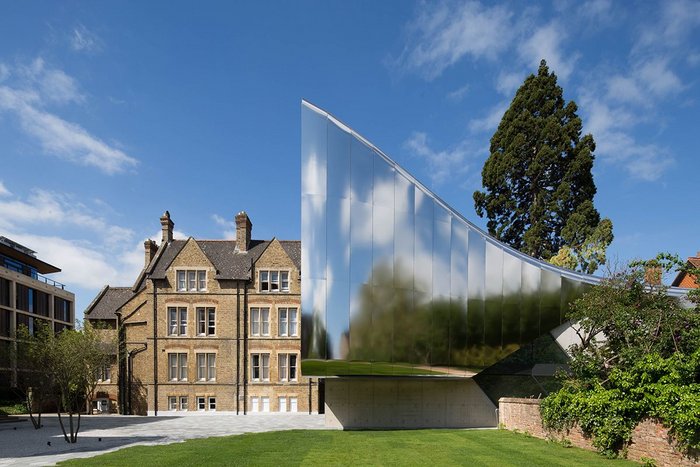 Zaha Hadid Architects for St Antony's College, University of Oxford
Contract value: £11m
GIA: 1127m2
This project demonstrates great virtuosity and technical skill. The building doubles the space available for the Middle East Centre's expanding library and archive, providing optimum conditions to conserve and manage the collections. It weaves through the site to connect the existing protected buildings and trees, while its stainless steel facade reflects its surroundings. The articulation of the building contrasts greatly with the neighbouring vernacular on a constrained site in a way that will stimulate much architectural debate. This results in a surprising feeling of moulded intimacy, in contrast with the weighty and beautiful concrete forms.
· Credit: Luke Hayes

· Credit: Luke Hayes
Internally, the central feature is the stair which is a resounding success. The rooflights, which achieve excellent lighting, are shaped like teardrops, adding an uplifting sense of drama. This building has a radical geometry and the stainless steel panels that curve to form the trumpet shape give off strange reflections, adding to the sense of deception.
See other winners of the RIBA Regional Awards 2016 – South
---