DSDHA for The Link Day School, Beddington, Surrey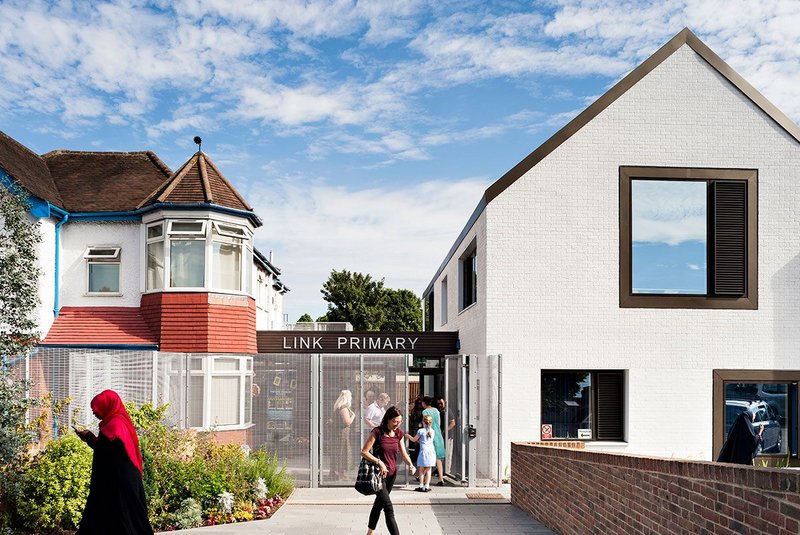 The Link School was set up by local parents as a charity to provide specialist education for their children with speech, language and communication special needs. The school comprises two co-educational, non-maintained facilities for children aged between 4 and 19. They have developed incrementally since they were first established in two 1930s semi-detached houses on a suburban street.
Having managed to acquire properties neighbouring one of its buildings, the Link School asked DSDHA to help it develop a long-term vision. In particular, the former residential properties in which the school is based suffered from a distinct lack of space, struggled to accommodate specialist facilities, had limited access to outdoor play areas, and relied on facilities that were dispersed across the neighbourhood, with all the logistical and financial disadvantages that entailed.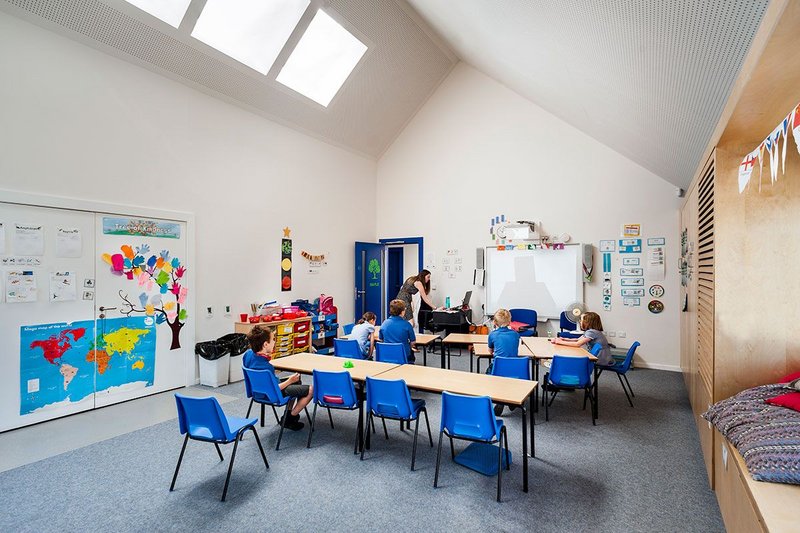 It was agreed that the most appropriate solution was to consolidate the primary school's facilities onto a single site through the creation of a new building with a welcoming entrance canopy to connect it to the existing building. The bold ambition but limited budget led to the development of a design that uses robust, modestly priced materials and simple construction methods – a strategy that ensured competitive tender prices from all types of contractor, from local housebuilders to experienced school contractors. Early engagement with both pupils and teachers revealed the stigma associated with going to school in a house rather than in a 'real' school. The dignity that the new building offers ensures that students can enjoy their school as an exciting place to learn and play.
---
Credits
Client The Link Day School
Architect DSDHA
Structural engineer Price & Myers
Services engineer Max Fordham
Cost consultant Stockdale