Inspired by the Great Hall in Fantastic Mr Fox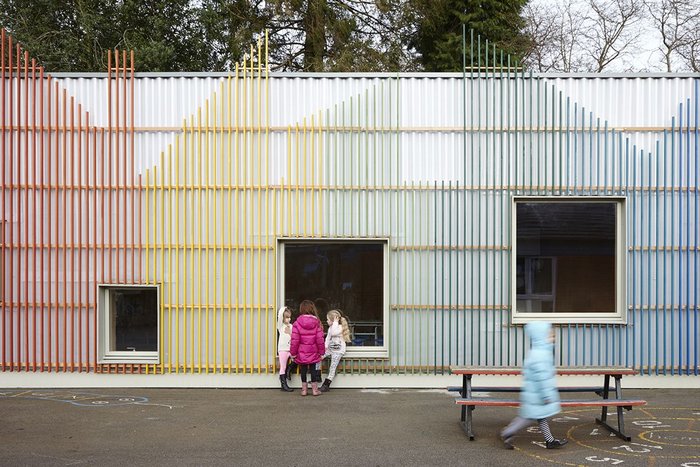 De Rosee Sa for Prestwood Infant School
Contract value: £158,038
GIA: 110m2
RIBA South Small Project of the Year
Roald Dahl, who lived in nearby Great Missenden for 36 years, and the Grand Feast Hall featured in his 'Fantastic Mr Fox', inspired architect De Rosee Sa and design practice PMR's Little Hall, an after-school club and dining space for 96 pupils at Prestwood Infant School. The architect approached the school when it realised that portable buildings were being proposed for the new facilities, as it thought that it could do something better on a comparable budget.
· Credit: Jack Hobhouse

· Credit: Jack Hobhouse

· Credit: Jack Hobhouse

· Credit: Jack Hobhouse
Three aspects made the project stand out: the provision of a building that inspires schoolchildren and the local community; the way the building inspires them; and the use of prefabricated materials and simple detailing to reduce labour and waste. This is a clever and joyful building that achieves a great deal on a small budget and offers value for money.
See other winners of the RIBA Regional Awards 2016 – South
---