A great example of art and architecture engaging the public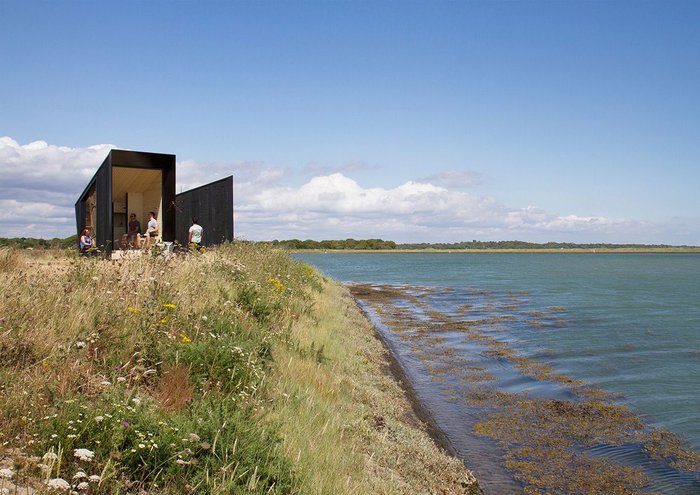 Feilden Clegg Bradley Studios for SPUD (Spaces, Placemaking and Urban Design)
Contract value: £35,560
GIA: 14m2
In 2014, SPUD launched a design competition with the aim of creating a sculptural installation to serve as a shelter and a lookout for 12 artists in residence over two years. Designed by four architectural graduates and one artist, The Observatory is a pair of rotating cabins forming a studio. The project creates a single-point perspective which slices through the plan of each cabin to frame views of the landscape. With the help of a concealed mechanism, the gentle turn of a wheel rotates the oversized viewing frame to capture a cinematic view.
· Credit: Matt Dunkinson

· Credit: Matt Dunkinson

· Credit: FCBStudios

· Credit: FCBStudios
It is a great example of architecture and art engaging the public, enhancing the landscape, and leading a number of local authorities to think positively about how design can connect different members of a community. Despite its tight funding and temporary nature, the project's benefits will be felt by large of numbers people.
See other winners of the RIBA Regional Awards 2016 – South
---