It is unusual to see building of this quality in a business park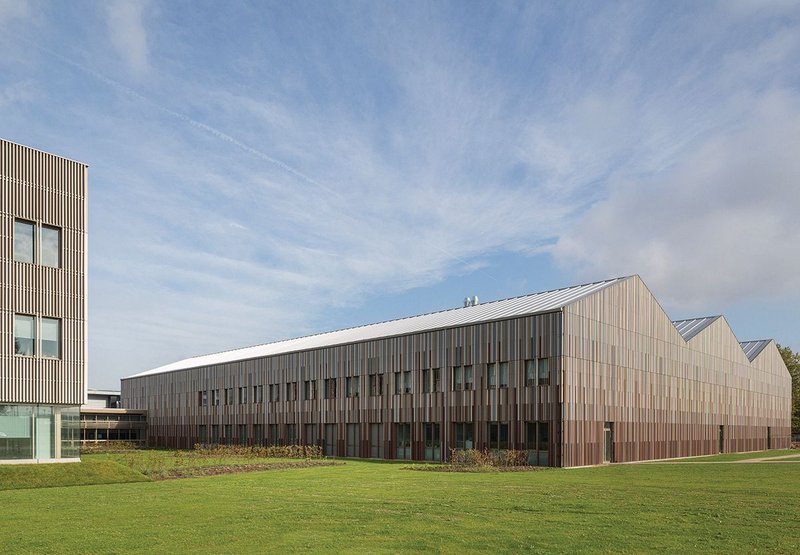 Credit: Dirk Lindner
Eric Parry Architects for TWI
Contract value: £42.5m
GIA: 20,840 m²
This building matches in architectural quality the innovation that goes on inside it – The Welding Institute (TWI) is a world-leading organisation dealing with joining technology at every scale. It is a large building and the scale successfully mediates with its context.
The three buildings' varying roof heights and profiles cleverly act as foils to each other. An internal street, uniting them and the original TWI building, is a generous focus and social hub for all employees.
Externally the building has a treatment that is both calm and joyous. The two office buildings are grass-bunded up to internal worktop, with an outer glazed screen that aesthetically unifies this lower level. External cladding in multi-coloured terracotta 'baguette' tiles brings coherence to the whole but each building is given its own identity through a particular colour scheme.
It is unusual to see building of this quality in a business park and it shows that it can be done without excessive cost.
---
See the other winners of the RIBA Regional Awards 2017 - East