A huge success much loved by its residents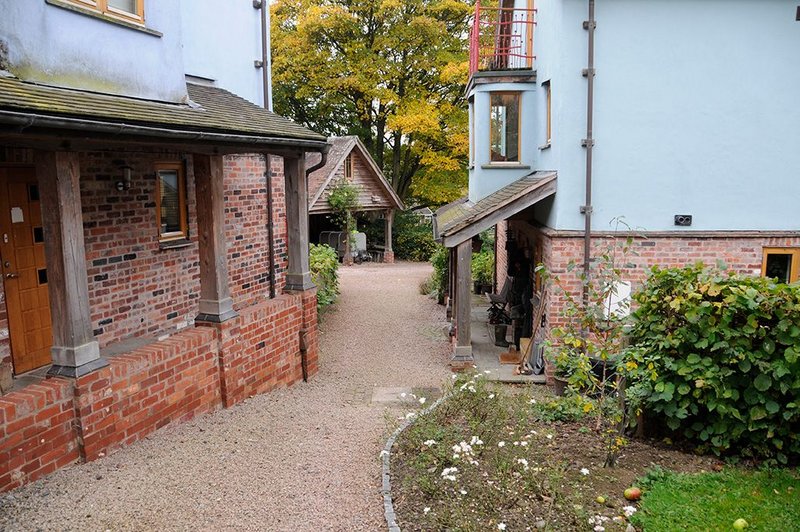 The Wintles
Pat Borer & David Lea Architects and Keith Critchlow and Associates for The Living Village Trust, Bishops Castle, Shropshire
This is a new 40 house neighbourhood for the medieval market town made up of four clusters of eco-houses set on five acres with an additional 12 acres of woodland, orchards, allotments, livestock, vineyard and bees. Using A Pattern Language for the design brief, architects and designers were commissioned to create a development with a clear identity. The result is hugely successful and much loved by its residents.
The project engages with the local town by establishing safe and interesting walking and cycling routes via existing rights of way and permissive paths. Through this residents have invested themselves more in the local economy and have many social activities on site. The houses' layout encourages social interaction, which has led to a strong sense of neighbourliness, resulting in shared resources and time that reduces carbon footprints. The houses are all different but all are highly energy efficient, using passive and active solar gain, heat recovery and low energy systems together with super insulation, triple glazing and airtightness to result in minimal energy use.
The result is the creation of a strong community through the design of the shared spaces and resources. The Wintles is an exemplar for energy efficient schemes promoting social interaction and inspiring similar developments across the UK.