Piercy & Co brought in timber and fire safety specialists early to ensure the nine-storey, structural timber office block satisfied post-Grenfell regulations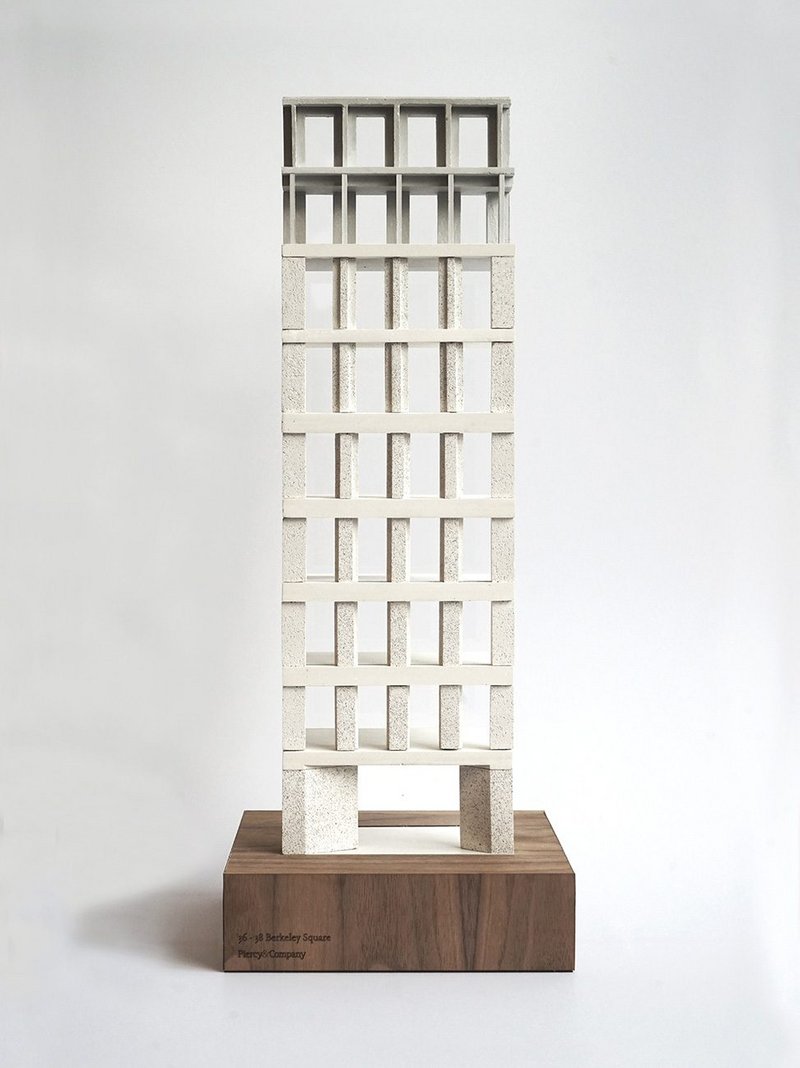 What's thought to be the first tall exposed timber building in the UK to achieve Building Control compliance following last year's changes to fire regulations is taking shape on site in London.
The nine-storey, 85,000ft2 commercial office at 38 Berkeley Square in Mayfair was designed by architect Piercy&Company for client Astrea and features a hybrid steel and exposed cross-laminated timber (CLT) frame with exposed timber floors and soffits.
Engineering consultancy Elliott Wood was employed by the client to provide specialist construction advice and BIM consulting, including the strategy for compliance with fire safety regulations.
An innovative approach to compliance was required due to an awareness that current fire safety standards would not adequately cover the design of exposed combustible structural materials, including engineered timber.
The fallout from the Grenfell Tower disaster also demanded a different mindset, said George Georgiou, director at Elliott Wood: 'There was a change of attitude in the insurance market and in the London Fire Brigade and approved inspectors; they were unsure of a way forward.'
As a result, the project team chose to adopt a first principles, 'deterministic' approach to proving fire performance, based on detailed calculations and a focus on upfront design, rather than a probabilistic approach based on testing. This involved proving the timber surfaces would auto-extinguish without loss of stability or fire compartmentation.
Elliott Wood first evaluated the risks associated with building in timber and drew up a strategy for implementation with the client. Specialist contractors, including structural timber contractor B&K, were brought onboard during the pre-tender stages to develop a solution that would satisfy the requirements of the London Fire Brigade, approved inspectors and insurers.
Sweco Building Control was asked to regularly assess and comment on the proposals during design, while a Switzerland-based timber calculations specialist crunched the numbers to demonstrate that the building would not present an increased fire risk.
These combined efforts meant that Building Control and the Fire Authority were able to sign off the plans quickly without the need for project-specific, large-scale physical fire testing.
'By bringing people in before RIBA Stage 3 we increased the level of predictability and proved that the building is no more risky than an equivalent concrete or steel building,' said Georgiou. 'The design-based approach is much quicker and more scientific than having to fabricate everything for testing in advance, you draw the details out, consult with all the different parties and make sure Building Control is happy with the designs,' he concluded.