The 'wow' factor is a reminder of what the building is about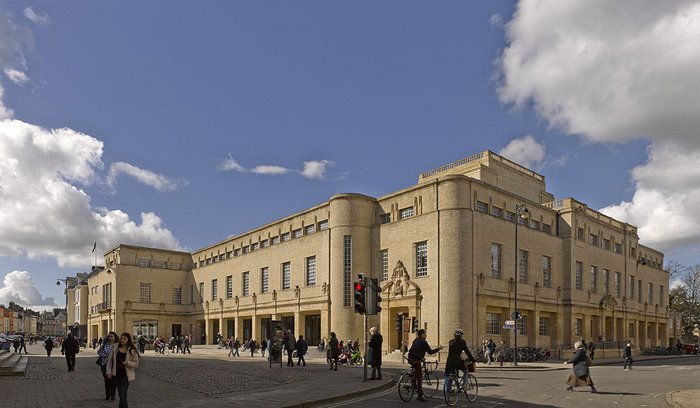 WilkinsonEyre for University of Oxford Estates Services/Bodleian Library
Contract value: £50m
GIA: 18,828m2
RIBA South Building of the Year, sponsored by Marley Eternit
The brief for this Giles Gilbert Scott building was to open the library to the public to enable them to embrace knowledge. The architect has worked with clear reference points, recognising items of most significance and carrying out careful repairs to the original fabric while not being afraid to incorporate bold interventions that enhance the whole.
· Credit: James Brittain

· Credit: John Cairns

· Credit: James Brittain

· Credit: Will Pryce
The corner of Broad Street has had new life breathed into it. The sheer 'wow' factor when entering is an immediate reminder of what the building is about. In one breath the spaces, the light, the use, the flow and circulation are apparent. A first floor glazed mezzanine that forms a direct visual relationship with the books. From the central atrium a myriad of routes are apparent, including the exhibition space, café and study areas. The timber panelling has been cleaned, and windows and floors refurbished. The building is clearly of national importance and the care taken in this refurbishment is obvious.
See other winners of the RIBA Regional Awards 2016 – South
---