Built with, rather than for, the client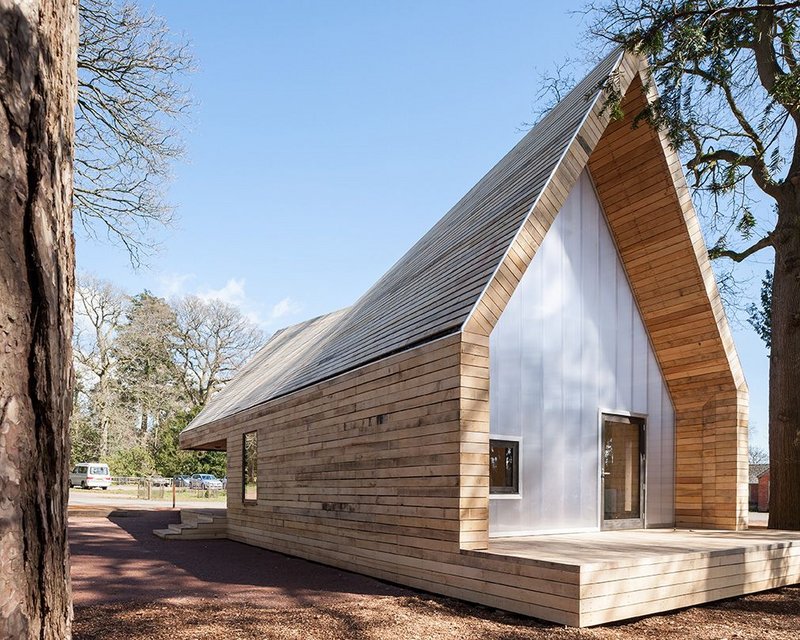 Westonbirt Arboretum Machinery Store and Mess Building
Invisible Studio for the Forestry Commission, Tetbury, Gloucestershire
Invisible Studio was commissioned to design two buildings simultaneously for Westonbirt Arboretum that together would form the its new tree management centre. The Machinery Store was a new facility to allow the tree team to operate effectively in the management of the national arboretum. The Mess Building is the welfare facility for the Westonbirt volunteers and tree team.
The key aim was to design both buildings with Westonbirt rather than for it. This meant different but parallel approaches for the two. At both the unskilled volunteer force helped construct the building alongside trained carpenters to develop NVQ skills. We also used construction techniques that aligned with the practice's interests in using imprecise materials assembled by low skilled people in a precise and efficient manner. Thinnings released as part of the estate's tree management plan were used in the project.
Both buildings were brought in at very low budget but possess a high qualitative component, with volunteers learning skills that they have been able to develop and take on to other projects. One building exhibits high thermal performance and the other a development of the 'Atcost' vernacular that merges it into its sylvan context.