At every turn the eyes and senses are stimulated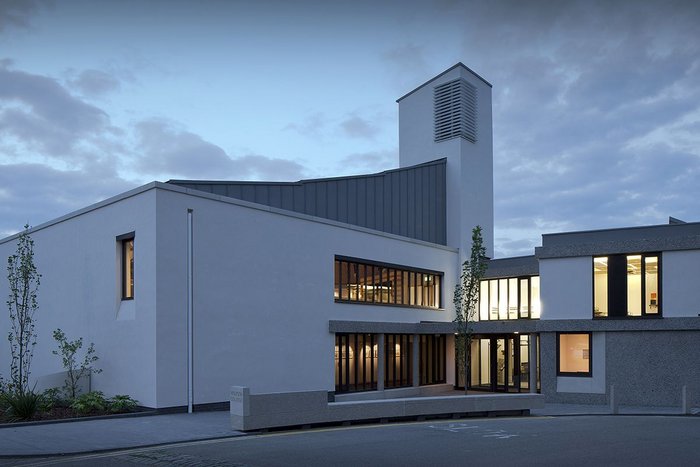 Berman Guedes Stretton for Wolfson College, University of Oxford
Contract value: £7.06m
GIA: 1575m2
RIBA South Conservation Award
In 2009 Wolfson College commissioned the architect to provide a new building comprising a lodge, 155-seat auditorium, cafeteria, 12 academic offices, three seminar rooms and group workspace to connect with the existing college on three levels. Two existing floors were to be converted into library spaces adjacent to the existing but small library; and a third floor of existing offices was to be replanned and refurbished.
· Credit: Andy Spain

· Credit: Andy Spain

· Credit: Andy Spain

· Credit: Andy Spain
The completed building stuns and delights. The materiality and attention to detail are inspiring. The Cornish granite allows all the materials to sing together. At every turn, the eyes and senses are stimulated. It is a joy to see, touch, feel and circulate through. Its massing was cleverly measured in terms of adding to and embracing the Powell and Moya building and, while being reverential, is not shy. This is a balanced and mannered addition, using all the contemporary tricks and benefits of the discipline today.
See other winners in the RIBA Regional Awards 2016 – South
---