Subtle but thoughtful decisions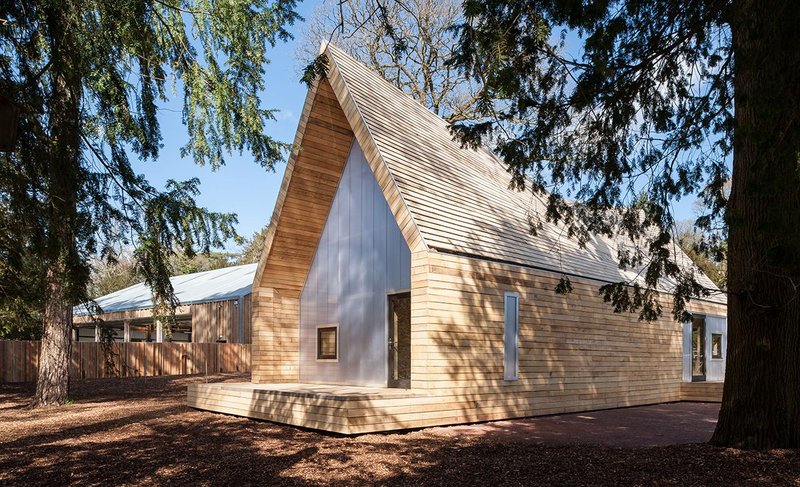 Wolfson Tree Management Centre, Tetbury by Invisible Studio.
Invisible Studio for Forestry Commission
Contract value: £328,000
GIA: 700m²
These two timber buildings at the Westonbirt Arboretum in Gloucestershire consist of a machine shed for tractors and agricultural equipment and a mess room for staff.
Locally sourced timber is used for structure and cladding. Seven handmade giant trusses form the roof, the bottom string of each fashioned from a single tree, using its natural curvature for optimum efficiency.
Judges were impressed by subtle but thoughtful decisions such as bending the barn roof of the mess room to allow the morning sun to hit the concrete forecourt of the machine shed to help defrost that surface on the winter mornings.
---
Regional Client of the Year Award