The building exploits a rare opportunity for experimentation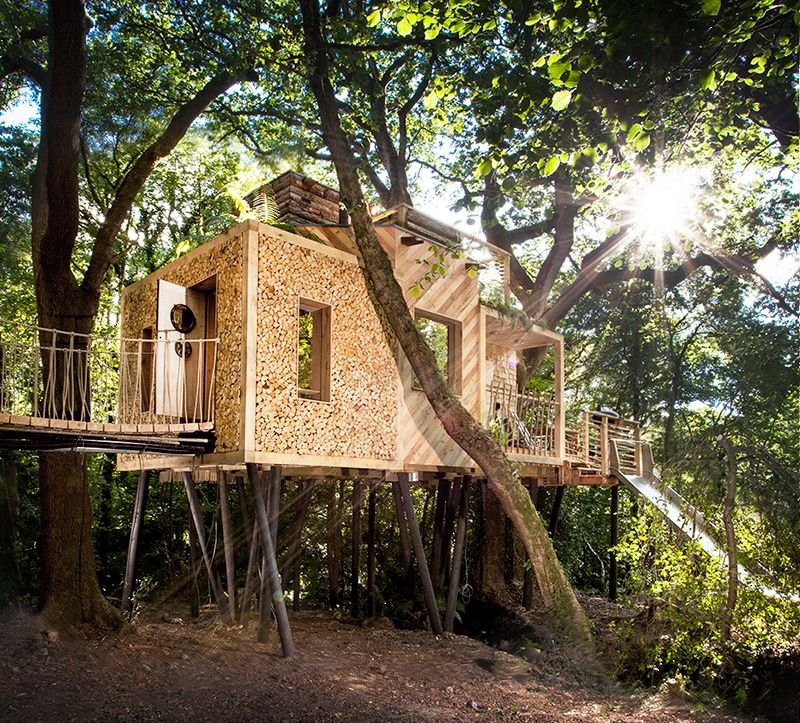 Woodsman's Treehouse, Holditch by Brownlie Ernst and Marks.

Credit: Sandy Steele Perkins
Brownlie Ernst and Marks for Mallinson
Contract value: £150,000
GIA: 35m²
Anticipation builds as one leaves the footpath and steps onto the raised walkway then the suspension bridge to a charred oak door with a reclaimed brass porthole.
The Treehouse was made by a self-build team of furniture makers and green wood craftsmen, including the client and his family, and is structurally independent of the oak it encompasses. The heart of the plan is a rotunda, with thick outer walls housing bedroom, kitchen and bathroom. Openings in the deep voids between outer and inner timber linings give an air of solidity despite the lightweight construction.
The building exploits a rare opportunity for experimentation and is already fully booked in its first season. It displays a masterly control of form and function, with pinches of Borromini, Palladio and Stirling. All squeezed into a tiny first project for this relatively new practice, specifically formed to design bridges anywhere in the world.
---
Regional Small Project of the Year