It vexes me just a little that the new Heron Tower in the City of London looks nothing like a heron. A noble bird, as one of my Twitterlocutors points out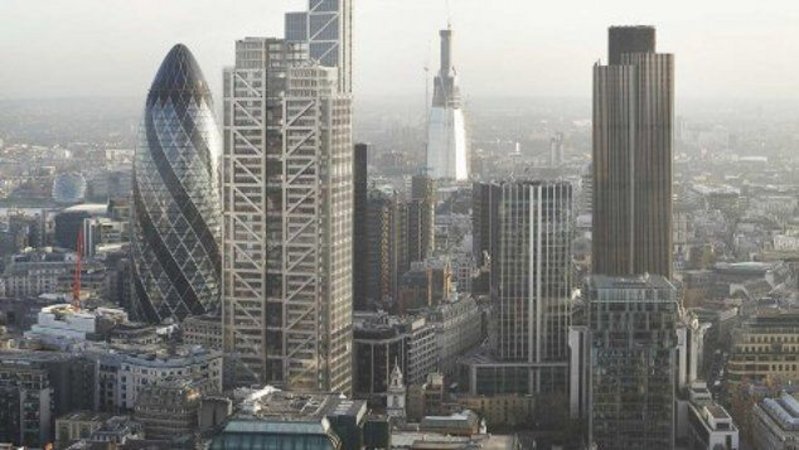 Other existing or proposed London skyscrapers acquire nicknames describing their shapes – the Gherkin, the Cheesegrater, the Walkie-Talkie. Even the Shard – a marketing name – vaguely describes the aspirations of its architect, Renzo Piano, to build something looking like a splinter of glass. But the Heron Tower, at present the tallest in the City (the Shard being in Southwark) is just named after the firm of developers that built it. So far as I can tell, there was never even a Mr or Mrs Heron involved, since it is the Ronson dynasty that runs Heron (and also includes superstar DJ/musician/producer Mark Ronson). Whatever, I doubt that this tower has the character to acquire a special name. If it did, it would be something like the Stack of Boxes.
At its simplest, that is all it is: a very tall stack of identical three-storey boxes to be exact, each designed to attract a tenant and described as a "village", each with its side-atrium facing due north. Plus there's one 6-storey example for a bigger tenant, and there will be a restaurant on top. Given which, architects KPF have done an excellent modelling job, giving the 230m, 46 storey building a southerly services/lift core and an offset pinnacle. It's crisp and neat, well-detailed with some well-judged cross-bracing which turns one side of the building into a pair of huge vertical Vierendeel trusses. Not being a funny shape makes commercial sense: this is ultra-logical floorspace, unlike the awkward if inspiring spaces inside the Gherkin, say.
I used to have a fine view of the Gherkin from the top of the hill at the end of my street in North London. Now the Heron Tower sits annoyingly in front of it. But never mind – what's it like inside? When I got the invitation to see round, I leapt at the chance.
Reader, inside it is dull. Yes, of course it enjoys some spectacular northerly views – right back to the end of my street, in fact. With its triple-wall naturally-ventilated construction and bank of south-facing photovoltaics (which cleverly also shade the glass lift tower) it is rated BREEAM 'excellent'. Reviews of the restaurant will have to wait, as it was still being fitted out when I went. But since every group of three floors is the same and the glass lifts somehow not very exciting, it doesn't take you long to get the place, and you're back in the entrance lobby.
This has the most interesting thing in the building: a very large fish tank indeed, behind the reception desk. It will contain 1200 fish of 67 different species, including little Bamboo sharks. It will have two full-time attendants who descend into the tank in full diving gear via a gantry at the back. Heron? Fish? Anybody?