Iain Chambers' Concrete Paris is a soundscape created from the sounds of brutalist buildings – natural, manipulated and fused together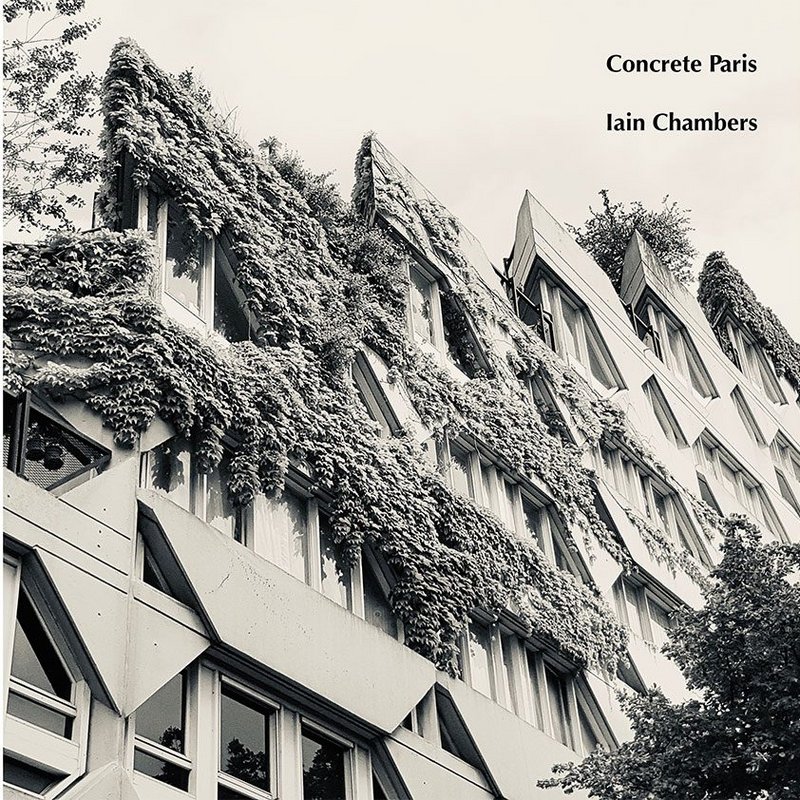 Concrete Paris, a soundscape by Iain Chambers created using field recordings from Brutalist developments in the periphery of Paris.
What would a brutalist concrete building sound like as a musical composition? And would you really want to find out? If the answer is yes, then Iain Chambers is your man.
He's the composer behind Concrete Paris, broadcast on BBC Radio 3's Between the Ears series and billed as a radiophonic sound journey through the brutalist new towns of the 1960s and 70s on the outskirts of the French capital.
'I use location recordings as musical components. The buildings have the starring roles . They are very much the lead characters – soloists,' he says.
Chambers has a track record using field recordings and location sounds as part of his compositions, and is a founder of electronic music ensemble Langham Research Centre. He is particularly drawn to site-specific work exploring sound within the built environment. As well as a piece incorporating the sounds of Tower Bridge performed in one of the bridge's bascule chambers, he has created House of Sound, a sonic trail of the lost historical sounds of the City of London at the Guildhall Yard. His first brutalist project was in 2018, when Langham Research Centre created a piece of electro-acoustic music inspired by Owen Luder Partnership's famous, since demolished, Trinity Square multi-storey car park in Gateshead.
He was prompted to embark on Concrete Paris after encountering the publication 'Brutalist Maps of Paris', which inspired him to make a field trip to Paris to record some of the sites. Perhaps the best known is Créteil, with its extraordinary cylindrical towers adorned with distinctive concrete petal balconies. Designed by architect Gérard Grandval, these are known as Les Choux and were famously inspired by a field of cabbage stalks. Chambers also explored Ivry-sur-Seine – in particular buildings designed by Jean Renaudie with city architect Renée Gailhouste – and Bobigny, where Oscar Niemeyer designed La Bourse du Travail.
In his field recordings, Chambers likes to use the building itself and its environment as 'a sound palette', and is particularly interested in the liminal, boundary spaces between brutalist housing and other municipal functions.
He primarily uses stereo microphones and contact microphones. The former, when turned up, capture sounds deep in the building and threshold sounds bleeding into it. These might be birdsong, for example, refracting off the form of the building.
The contact microphones are positioned at resonant places within the architecture, such as handrails, doors or windows. These enable Chambers to, as he puts it, 'play the building' by using it as a resonator.
'I often interact with the buildings by using contact microphones that pick up vibrations through objects, rather than through the air. In this way, I can make very detailed recordings of the buildings and use them as resonators,' he says.
The programme incorporates interviews with key figures in the design of the building including Grandval, who discusses Créteil, Serge Renaudie, whose father co-designed Ivry, and Gailhoustet, who oversaw the development. Dr Robin Wilson, a lecturer at the Bartlett School of Architecture, and co-creator with Nigel Green of Photolanguage of the Brutalist Maps of Paris, provides introductions for each building. He describes the soundscape as impressionistic.
'Iain's composition captures the sense of an urban journey which combines hints of the familiar Paris and its sonic landscape with a more abstracted sequence of sonic textures. These sounds, stretched, amplified and recrafted, evoke an intimate confrontation with a different and unfamiliar Paris, and the sense of travelling deeper into unknown spaces and encountering new communities,' he says.
Photolanguage and Chambers previously collaborated on the Rewiring Brutalism exhibition and sound performance at the Barbican in 2019.
Researching Concrete Paris has enabled Chambers to reflect on what worked well, and not so well, in these Brutalist social housing endeavours. He identified Ivry as particularly successful, mainly because of the decision to mix, rather than separate, uses.
'Ivry has lasted really well and is a really desirable place to live. At the time, it was criticised for having too high a spec for social housing, he says.
He felt that developments that separated the car from the people were less successful and led, he said, to ghettoisation.
Chambers hopes that listeners will enjoy the 'slightly dreamlike' and 'otherworldly' results and enjoy an escapist virtual trip to Paris at a time when physical travel is so restricted.
'My aim is to take the sounds that are around us and transform them into something that speaks to the truth of the place,' he says.
Chambers is keen to continue his exploration of architectural sound. Looking ahead, he'd love to do a project at Isi Metzstein and Andy MacMillan's modernist Cardross Seminary, the training college for Catholic priests completed in 1966 but abandoned in the 1970s and since left to ruin. And with new plans afoot to repurpose the building as a film studio, perhaps he should do so sooner rather than later.
Concrete Paris, an episode of Between the Ears, BBC Radio 3, available on BBC Sounds. A version of Concrete Paris with just the soundscape is available on Bandcamp. You can hear a snippet here
The Brutalist Map of Paris, by Robin Wilson and Nigel Green of Photolanguage, was published by Blue Crow Media in 2017
Pamela Buxton reviews the Brutalist Map of Paris. More on sound and architecture with Peter Adjaye