RIBA names architect of the National Museum of African American History and Culture recipient of its highest accolade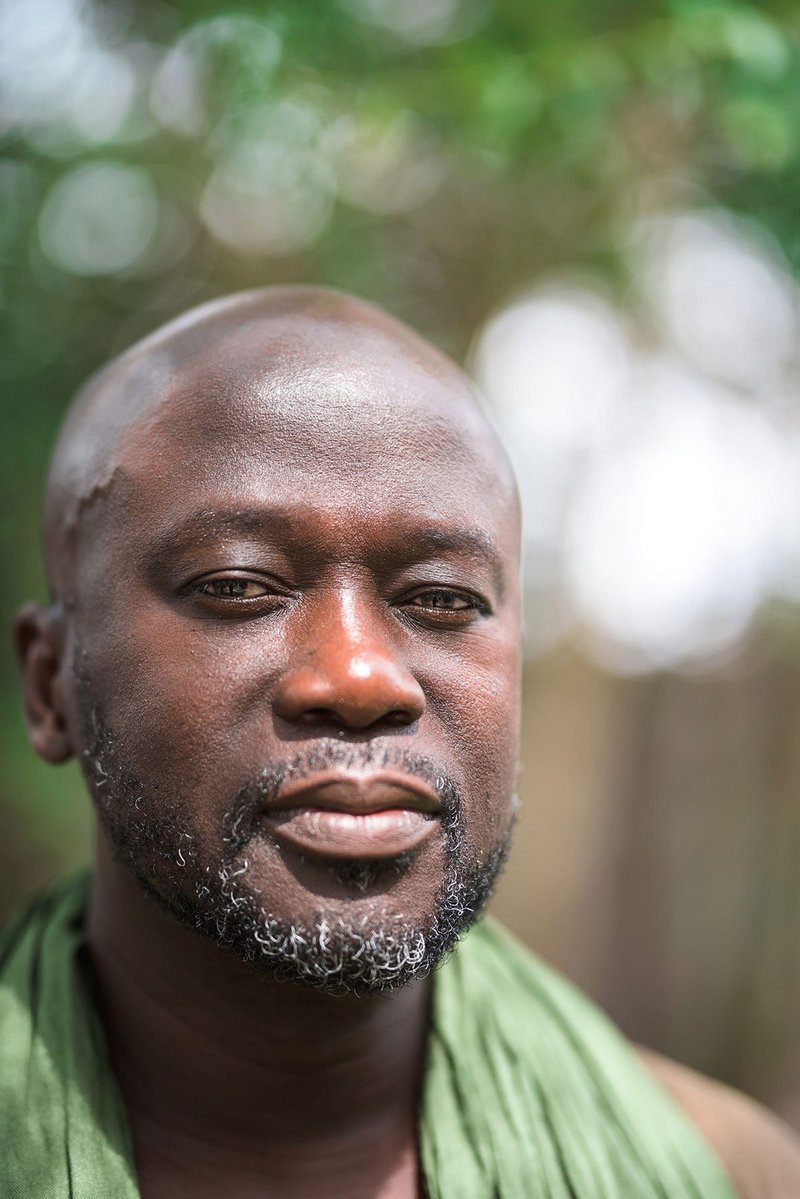 David Adjaye - 2021 RIBA Royal Gold Medallist.

Credit: Chris Schwagga
It's good to find a Royal Gold Medallist with a lot more still to give, and this is emphatically true of David Adjaye, just announced as the winner of the RIBA's supreme accolade, the Royal Gold Medal, personally approved by the monarch as it has been since it was instigated in 1848. He is just 54, and at the top of his game.
His work had the usual modest beginnings – houses for friends in what were then fringe locations, more unconventional than most because these tended to be artist chums from his days at the RCA such as Chris Ofili or his 2002 'Dirty House' for Tim Noble and Sue Webster. Soon Adjaye moved on to civic buildings such as the Whitechapel 'Ideas Store', a new kind of public library, and the Stephen Lawrence Centre. Although commercial projects are now coming his way he has built relatively little in the UK, instead steadily expanding his practice internationally: his Peace Centre in Oslo came in 2005, and after that he began to win commissions in the USA, Moscow and more recently Africa.
His growing reputation was supercharged by his enormous competition-winning National Museum of African American History and Culture on the National Mall in Washington, DC, which opened to considerable acclaim in 2016. The challenge was immense. As our RIBAJ reviewer, Beatrice Galilee, observed at the time: 'In the shadow of The Lincoln Memorial, the Capitol building and Maya Lin's extraordinary Vietnam Veteran's memorial, not to mention the White House… it is hard to overstate how much this museum is asked to do both spatially and historically in this loaded city. Among the most famous monuments of this country, this new building must try and tell a history of a people that is often so devastating that the architecture's efforts to hold one's gaze is fundamentally tested by the shame and sorrow that this story must be told.'
By now Adjaye was dining with the Obamas, keenly interested as they were in the progress of that building. It also sealed his knighthood, which came in the 2017 New Year Honours. He had held an OBE for services to architecture since 2007, the year after his Ideas Store was shortlisted for the Stirling Prize. As early as 1990, while still at London South Bank University, he won the RIBA Bronze Medal in that year's President's Medals round.
Ghanaian-British, born in Tanzania as the son of a diplomat, and a champion of the emerging economies of Africa which he has studied, photographed and published on extensively, Adjaye represents a new face of world architecture. Interviewed in the RIBA Journal in 2012, it was notable how he eschewed the rush to China as so many other established architects were doing, instead choosing to concentrate on America and Africa. Today his practice has offices in Accra, London and New York.
The edgy smaller projects continue however: most notably in his re-imagining of the 'Mole Man' house in Dalston, East London, completed last year. The Mole Man was a legendary obsessive local figure, digging his endless tunnels fanning out from beneath his increasingly derelict house. It is now the home and studio of his old friend the artist Sue Webster: made safe and extended (and excavated, naturally) but left with a precarious, balanced and distressed appearance. It is as much a work of art as of architecture. This cross-disciplinary thinking is something that permeates his work: for instance he frequently collaborates with his composer brother Peter Adjaye who has written music inspired by the buildings.
From the RIBA Royal Gold Medal citation:
'Through his work as an architect Sir David Adjaye speaks confidently across cultures, disciplines, politics and continents. His body of work is global and local, finely attuned as it reflects and responds to context and community, climate and culture….He is dedicated to communicating and creating architecture that is both personal and inspired by culture and the stories of people's lives, realising places that offer new layers of empathy, experience and engagement.
'His work reveals a core belief in the generative power of architecture. In a world that has become polarised he brings politics, art and science together with architecture, as he works to create a better future.
'Adjaye is a singular and timely talent and a strong reminder of the insightful and integrative role of the architect.'
Adjaye responded:
'It's incredibly humbling and a great honour to have my peers recognise the work I have developed with my team and its contribution to the field over the past 25 years.
'Architecture, for me, has always been about the creation of beauty to edify all peoples around the world equally and to contribute to the evolution of the craft. The social impact of this discipline has been and will continue to be the guiding force in the experimentation that informs my practice.
'A heartfelt and sincere moment of gratitude and thanks to all the people who supported the journey to get to this moment.'