Eye Line entrants bared heart and soul with impassioned, thoughtful images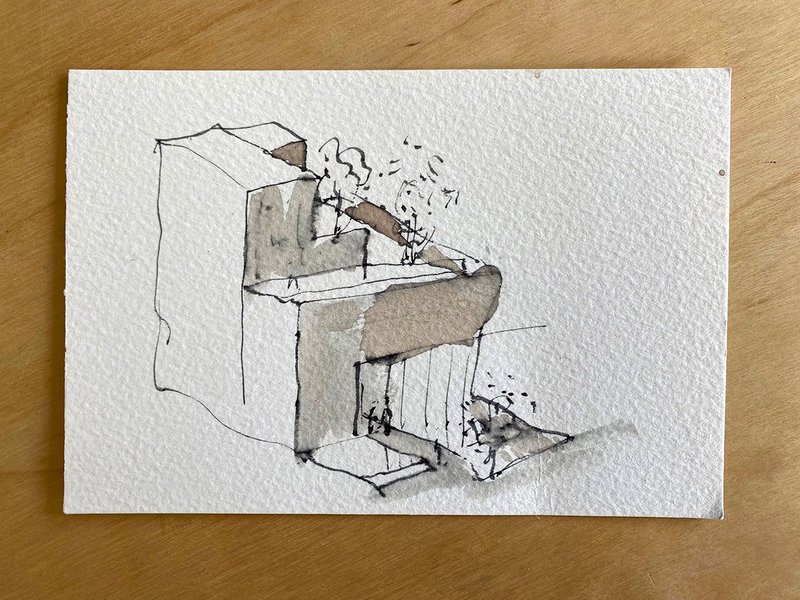 With a formidable judging line up of respected architects, artists and academics it was clear from the outset that the judging process was going to be a challenging one. The 303 initial entries had been whittled down to 54, and from these the winners were to be chosen – but with each judge fighting their specialist ground, this ninth year was, more than usual, dominated by horse trading.
'In general, I prefer the entries that I know I would struggle to draw myself – not just the product of a good model or skilful rendering' said Bartlett professor Laura Allen, but hers was one opinion among many. The academic Neal Shasore was driven more by the way the drawing manifested aspects of the written project narrative, while artists Ben Langlands and Nikki Bell, whose 'art examines human relationships from the personal to the political by exploring the structures we inhabit' were keen that it be the drawing itself that spoke rather than any accompanying text. Respected architect Eva Jiřičná, in a spirit of openness and optimism, merely sought architectural drawing skill, without agenda.
The only slam dunk this year would be our 2021 student winner; in every other case – including the practitioner winner, championed by an intransigent Langlands & Bell – rankings were only agreed after much heated debate and bartering of judges' preferred entries. And this proved difficult because the general bar – especially in the student category – is now so high. At the end of the judging, Allen couldn't help but observe 'the schism between all the technologies students throw at their work' and the generally reactionary drawing methods of practitioners, and wondered why that was. Shasore challenged her view, arguing that student work left architecture in an isolated position, divorced from reality. But Jiřičná's pragmatism brought the whole discussion back down to earth: 'Perhaps you just don't have time to do such beautiful drawings in the office.'
---