Areesha Khalid channels memories via an imagined magazine cover to create impact and cultural candour, with a 'well-rendered sense of fun' to be commended, student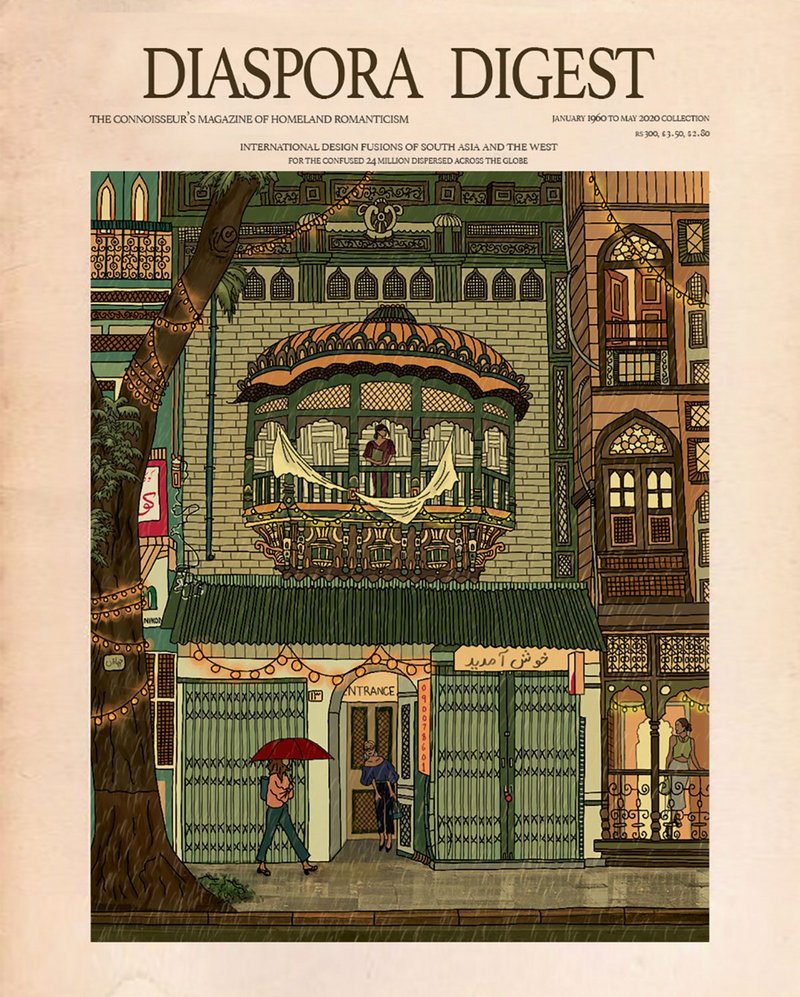 Diaspora Digest. Digital drawing, 1150mm × 920mm.
Immigrating to the UK as a young girl, the nostalgia associated with Areesha Khalid's childhood home is channelled here through a fictional magazine cover, 'Diaspora Digest' that dreamily re-presents past recollections. Both Arinjoy Sen and Neal Shasore responded instinctively to its cultural candour while contentiously adopting an almost Herge-like language. Sen agreed with Shasore's view of this image as 'more experimental, communicating both mood and atmosphere', while Eva Jiřičná enjoyed its well-rendered sense of fun, saying it exhibited an 'almost child-like understanding of memory'.
A well-rendered sense of fun... that exhibits an 'almost child-like understanding of memory'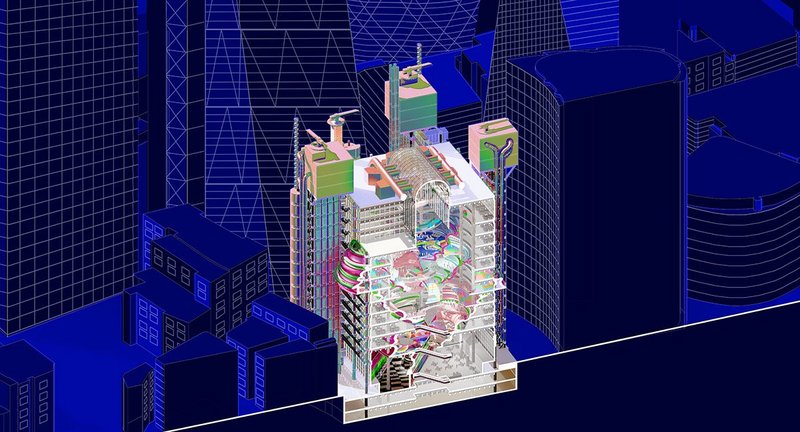 Lloyds: Towards a New Trading Theatricality Axonometric Section. 600 x 600. 3D modelling, 2D drawing. Credit Areesha Khalid
That sense of naïve exposition was carried through in Khalid's supplementary Lloyd's of London image, making overt theatre of the organisation's hidden narratives and agendas; her intervention allowing for its 'virtual reality trading performances'. But it was Khalid's 'hold the front page' past reflections, shown here, that earned her the commendation.
---