Passionate arguments produced fresh perspectives on the profession, regulation and equitable design from personal and global viewpoints in this year's competition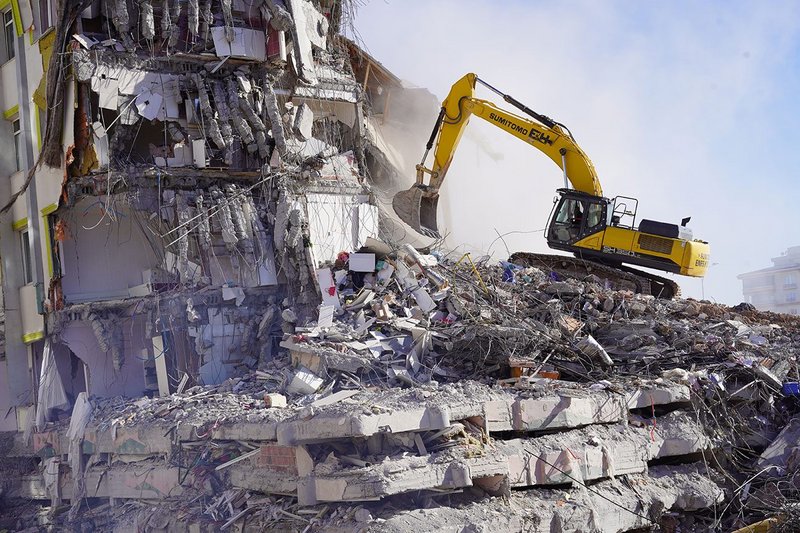 Giulia Panedigrano drew lessons from the Turkish earthquake.

Credit: isa Hastert © European Union 2023
This year's RIBAJ / Future Architects writing competition entrants argued passionately for the reform of education to remove barriers to entry, and questioned the structure of the profession. They wrote lyrically – and critically – about fast-changing places, and looked to history for guidance on shaping the future. There were fresh perspectives on technology, regulation and sustainable design. Some were rooted in personal experience, others tackled big issues with far-reaching effects. The best did both.
The jury comprised Financial Times commissioning editor Lucy Watson, architect, teacher and writer Nana Biamah-Ofosu, and architect Jane Hall, a founding member of Assemble and author of two books on women in design.
There was clear agreement on the winner, 'Fitzgerald's Immigrants' by Paul Yakubu (Part II, Architectural Association), which calls for residential architecture that recognises a changing population and the ways housing is occupied. 'It's an important topic, sensitively handled without being sentimental', said Watson. 'It's written from experience – with just the right personal touch – but relates it to a broader concern.' Yakubu wins £400 and the title RIBAJ/Future Architects writer of 2023.
Three commendations, winning £150 each, were awarded. Giulia Panedigrano (Part II, University of Strathclyde) made a case for the importance of building standards, informed by responses to earthquakes in Turkey and Calabria. 'It packs a lot in,' said Hall, 'but it's well written so it carries you along. An interesting, original approach.' Dele Oye (Part I, University of Benin) looked at how the election of 31-year-old Muyiwa Oki as RIBA president cast light on ageism among architects in Nigeria; 'An engaging way to explain the hierarchical context for practice there,' noted Biamah-Ofosu. 'It's also interesting to see what the RIBA means in the Commonwealth.' Alanis Burgess (Part II, Northumbria University) looked at gender bias in the built environment; 'A textbook argument,' said Watson. 'A bold opening, with issues, evidence and proposed solutions. Sharp and nuanced.'
Shortlist
The winning and commended articles were selected from a 10-strong shortlist of accomplished pieces: Niamh Quigley (Part I, Bath), on design for neurodiversity; Joseph Istance (Part I, CHAP) on the Jekyll and Hyde character of the profession; Elle Thompson (Part III, William Matthews Associates) on practices with a public presence; Devon Tabata (Part I, Edinburgh) on Italian photographer Luigi Ghirri; Daniel Parkinson (Part II, Nottingham Trent) calling for unionisation in architecture; and Emilia Chegini (Part II, Dundee) on the good, the bad and the ugly of Dundee.
---
See the winners as they are published at ribaj.com/future-writers