Paul Yakubu's winning entry to the RIBAJ/Future Architects 2023 writing competition tackles the way housing makes strangers of house-sharing new arrivals to the UK, and calls for a different approach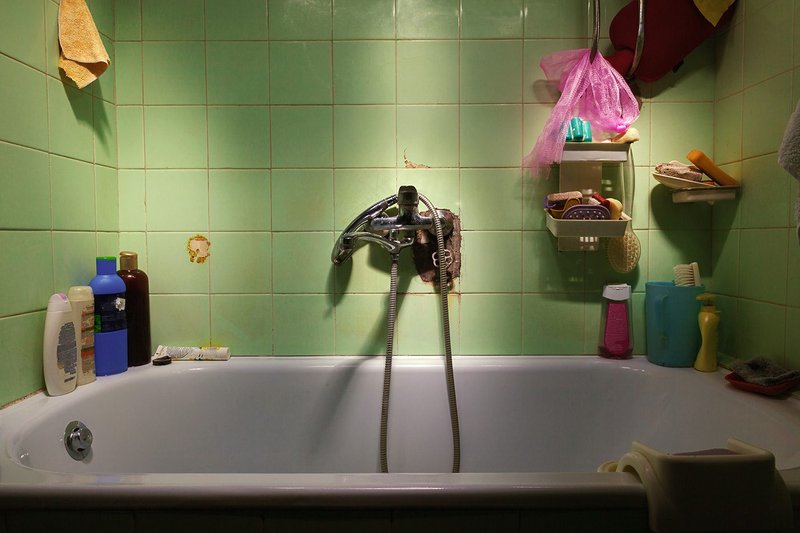 Shared facilities in the home can be the site of conflict or an opportunity for integration.

Credit: iStock
Nothing prepared me for the shock that my home would be a public space. That the voices, footsteps and habits of my housemates would always be unfamiliar. That my use of shared spaces – kitchen and bathroom – would be calculated journeys; and within them a contest of territoriality which involved their spatial patterns, furniture, fixtures and even appliances. That although we lived together and speak the same language (English), our accents built walls that frustrated communication between us.
We all called this home, but it swore to make us strangers. It projected uncomfortable experiences and amplified our differences.
But within this were the lives of people I would always be entangled with: the Pakistani family who lived upstairs, who occasionally sang together in a beautiful language they called Pashto; the older French man who lived in isolation in his room but loved to bring in our post every morning and sort them out with our names; the Korean who stayed for a short period but told me tales of his time in the army so many times that it feels like a memory I was part of; the Indian who lives upstairs, but draws me on every opportunity in the kitchen to have candid conversations about spices – their natural growing regions and the power they have in meals.
One thing ties us together: we are all passersby, new to this country, this city.
The day we move into this house marks the countdown to our exit. This period of our lives is a continuous negotiation of who we are in this new setting, where we fit in, where our communities are, and how that aligns with our reason to be here – school or work.
As the day winds down and we all return, this architecture give us no respite. We must negotiate every transient movement: any collective activity, the chores, use of space or just curating our indoor climate. The design emphasises our sense of temporary occupation, forcing us to be strangers, ensuring we remain foreigners, never allowing us to settle and call it home but reminding us we are still immigrants.
This is the story of one flat in Fitzgerald House, south London. Originally designed with four bedrooms, its living room was further adapted to make an additional bedroom. All share a single bathroom and kitchen which are about 3m² and 5m² respectively. Its affordability in the economic climate of London makes it an attractive setting for us newcomers in the country. We all move in, putting pressure on its inadequate services while trying to achieve a personalised feeling of home within its diverse sociocultural tenancy.
This story not only resonates with most apartments in Fitzgerald House but also with most forms of tenement housing, as 74% of immigrants in the UK live in the private rented sector. The converted space and shared facilities attract those on a budget, though daily challenges arise from its compact design.
Despite its downsides, a sense of community develops among its residents, bonding over the struggle of navigating its cramped quarters. Though not an ideal living situation, it serves as a temporary home, a stepping stone towards independence and integration in British society.
Since the events of Brexit in 2020, the UK has developed more immigration schemes and policies to attract the workforce of developing countries to meet its needs. While implementing this, it has not responded through design or policy to create housing that fits the socio-cultural character of these immigrants. It is notable that the country has evolved as a multicultural nation; 9% of the population are people of non-British nationalities. The architecture that houses this population must be sensitive to that.
We all move in, putting pressure on its inadequate services while trying to achieve a personalised feeling of home
The design of buildings that house asylum seekers and refugees has received considerable attention, and rightly so, but as the government focuses on refining its immigration laws, it must also pay attention to the housing spaces of other migrants, which should respond to their different cultural backgrounds.
Collaboration with existing ethnic communities is a starting point to guide design for new new migrants and introduce a settling template for newcomers. Designers should do more to provide functional private and inclusive community spaces, and examine how how the spatial patterns of housing can be enriched through the diversity of their tenancy. Since housing occupancy is directly proportional to its price, a design review of tenement housing as affordable housing is also needed.
What policies could improve the living conditions of multi-ethnic tenement houses? How can design mitigate the language, cultural and religious tension in these residences?
What spatial opportunities does architecture gain from multicultural tenancy? As many tenement residences are not initially planned for such use, how can the concept of flexibility also respond to multi-ethnic changes?
These questions should be brought to the forefront of the immigrant housing discourse. They would also inspire a collaborative dialogue between architects and immigrant communities in curating design solutions and developing new housing policies.
The results from this discourse would be tailored to the development of new housing types. Such a scheme should put in its foreground the living room as a space for socio-integration, to prevent its current routine substitution for bedrooms in tenements. The spatial features of this living room, such as size, furniture and fixtures, would also be designed to adapt to the needs of people with various backgrounds.
Such new policies will help improve the conditions of existing tenement residences, proffer ideas for ethnic communities to develop their environs and build a more inclusive society overall. In that society the houses we live in would encourage me and my housemates to build bonds with our diversity. It is one where no matter what country we have migrated from, the spatial pattern of our residence enables an atmosphere of friendship. It builds a household and we all desire to call it home.
Paul Yakubu is a Part II student at the Architectural Association
---