Eleanor Young considers what it is that makes an architect, or their work, inspire and motivate the rest of us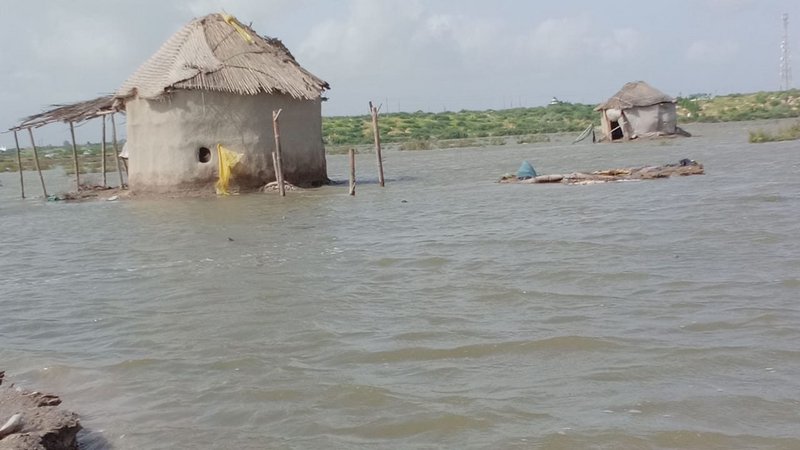 Yasmeen Lari's shelters surviving the latest floods in Pakistan.

Credit: Heritage Foundation of Pakistan
Who are your architectural heroes? In architecture schools you can see that Peter Zumthor's forms still offer a compelling model. On practice shelves monographs give a fascinating quick scan of influences. Sometimes it is a revelatory building visit to one of your hero's works that you hold onto, that defines how you think about design. You can see some of these moments captured in choice seconds in 'core memory' videos on TikTok, complete with inspirational piano sound track.
But it is another app that gives us a clue to a more nuanced understanding of achievements and experiences. The title says it all: BeReal. It demands photos of you and your surroundings at random times each day to share with your friends. There is a mutual everydayness to the results – people's view of screens, ordinary roads, the subject wearing an unflattering top or shot at an uncomfortable angle. It shows the world as ordinary. It is a useful antidote to the life highlights normally buzzing up social media feeds.
We know architecture is about more than the 'wow factor' (thanks one time deputy prime minister John Prescott for this little phrase). At a recent event the RIBA president elect Muyiwa Oki celebrated the roles that architects play in society 'outside aesthetic design'. He talked about social value, civic innovation and management. His experience on HS2 showed him quite how varied the skills that are needed are, and how collegiate projects have to be, with large teams including engineers and other design professionals and the extended decision making. 'You have to take an entire section of north London with you,' he said.
All outputs count, not just the remarkable one-off building but also interventions improving the street, or new ways of finding funding
When we at RIBA Journal look for Rising Stars each year we want to see early career designers who can work like this, collaborating, perhaps working behind the scenes. And in our profiles too we want to understand how improving people's lives can be done incrementally, one step at a time, as with Pakistani architect Yasmeen Lari, whose knowledge on bamboo jointing and slaking lime has been shared from one trainee to another to build a body of knowledge that can lift the poor out of the worst of their poverty. Or Tim Oshodi who was crucial to the self build project of Nubia Way.
Could your architectural hero be a man or woman who operates behind the scenes, even more self-effacing than Peter Zumthor? You are as likely to find these people now on a crowd-funding website or taking the platform at a TED talk as on Dezeen. And their model is an encouraging one. All outputs count, not just the remarkable one-off building but also interventions improving the street, or new ways of finding and packaging funding for projects, or the side hustles that turn into crusades that make better places for people to live. From these very real heroes you can learn ways to operate and how your passions, and what you do with them, can make a difference.