Meet the next-generation talents in the running for this year's cohort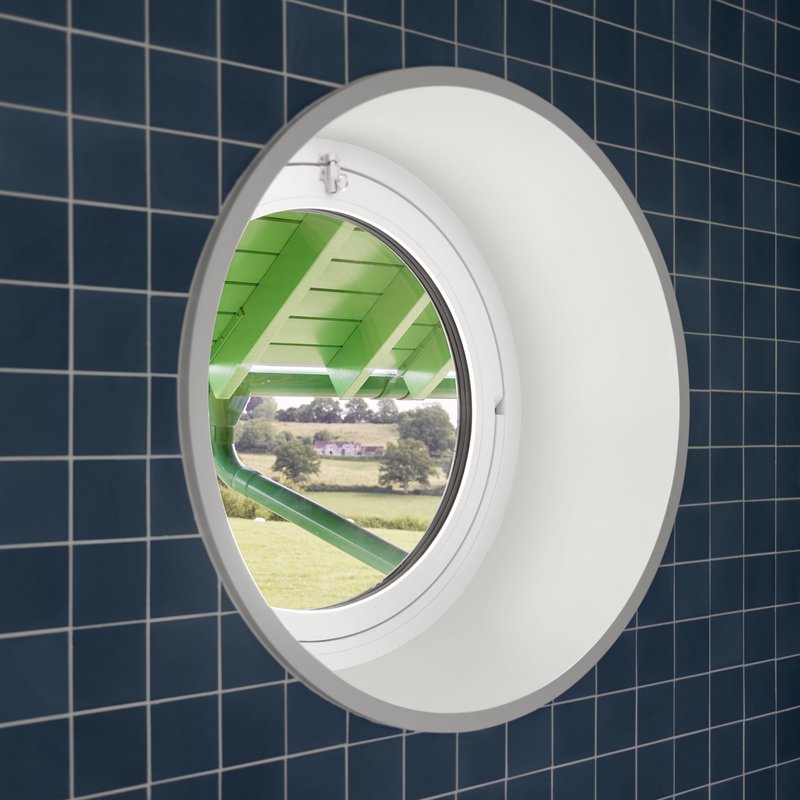 Window at the Red House by David Kohn Architects, project architect Jennifer Dyne has been longlisted for RIBAJ Rising Stars in association with Origin Doors and Windows.

Credit: Will Pryce
The 23-strong longlist for Rising Stars 2022 has been announced. It is a lens on a profession of great and varied talents. This crop of dedicated and interesting architects on the list for RIBAJ Rising Stars, in association with Origin Doors and Windows, shows a wide variety of expertise from complex façade calculations to engagement.
You will see their completed work winning competitions and awards – some already have such as Jennifer Dyne's Red House with David Kohn Architects. Some of them have already personally secured multimillion-pound projects for their fledgeling practices. Others are contributing significantly to a wider organisation. Read on for the full list.
Dominik Arni, director, Stiller Projects
Delving into multi-generational living
James Brindley, architect, Design Haus
Home designer using VR to inform clients
Drew Carr, senior architect, John Gilbert Architects
Strong independent project architect
Abhi Chauhan, senior architect, Grimshaw
Coping with technical challenges on major projects
Margo Chomka, architect, ADP Architecture
Going beyond practice with mentoring support
Georgia Collard-Watson, associate, Grimshaw
Putting wellbeing to the fore
Jennifer Dyne, associate, David Kohn Architects
Practice lynchpin and project architect extraordinaire
Josh Foster, chartered architect, Foster Architecture & Design
Supporting students
Yohance Harper, senior associate partner, Quadrant Estates
Impactful property entrepreneur
Daniel Innes, Part 2 architectural assistant, Dominic McKenzie Architects
Asking all the right questions as a queer and neurodiverse designer
Farhana Jiwa, architect, JTP
Practising for inclusive place
Richard Keys, architect, ByOthers
Masterbuilder with ambition
Steve McCloy and Bongani Muchemwa, directors, McCloy + Muchemwa
Fun, exciting public projects, designs to watch
Michelle Martin, architect, Live Site Learning CIC
Generating live site experiences in conservation
Jennifer McLoughlin, associate principal, Grimshaw
Smoothing the way with project management
John Naylor, architect, Grimshaw Architects
Making regenerative materials mainstream
James O'Brien, co-founder and director, O'Brien Van der Steen Workshops
Sensitive projects, strong ideas
Betty Owoo, architectural designer, Be First London
Making good things happen on the local and city-wide scale
Charlie Palmer, director, Incremental Urbanism
Empowering communities with design and strategy
Dan Renoso-Urmston, architect, O-RU
Striking out courageously in practice
Anthony Richardson, senior designer, Brinkworth Design
Addressing Part 3 knowledge with aplomb
Jo Sharples, architect / director, Editional Studio
Pioneering research-led engagement
Jordan Whitewood-Neal, architectural researcher, assistant and educator
Building awareness and community through disability campaigning

Rising Stars was assessed by Hiba Alobaydi, assistant editor Foster + Partners, Rising Star 2021, Angela Crowther, associate director, Arup, Fergus Feilden, co-founder, Feilden Fowles, Selina Mason, director of masterplanning, Lendlease, Matt Rumble, strategic head of regeneration and development, London Borough Hammersmith & Fulham Council and Eleanor Young, editor RIBA Journal (chair).
For the final winning cohort of RIBAJ Rising Stars in association with Origin check back at ribaj.com/risingstars on 1st November.