As venues adjust their procedures to welcome visitors back safely, issues from long term funding fears to sustainability ambitions put a new approach in the spotlight
Hot on the heels of non-essential shops, it's the turn of museums and galleries to begin re-opening their doors to the public as the country continues to emerge from lockdown. But the sector is likely to be significantly changed, with considerable implications for those designing for it.
An Art Fund survey of 427 museum directors and professionals found that most exhibitions have been postponed until 2021 with venues planning for multiple reopening scenarios from late summer, starting first with making outdoor areas and large indoor spaces available to the public.
'The core audiences of many museums and galleries may be the slowest to return, especially older visitors, tourists and schools,' says the report, Covid-19 Impact – Museum Sector Research Findings.
According to the Art Fund report, 85% of museum directors are worried about their ability to attract audiences back. The report anticipates less money available from philanthropy and sponsorship, and fewer bought in exhibitions and blockbusters. Instead, there will be more collection-based shows. There is also concern about the prospect of managing hygiene in highly interactive experiences, and about the costs and challenges of managing social distancing.
Another report, The Projected Economic Impact of Covid-19 on the UK Creative Industries carried out by Oxford Economics for the Creative Industries Federation, estimates that museums and galleries could lose £743 million (9%) in revenue and 5% of jobs (4,000). In total, the creative industries are projected to lose 406,000 jobs.
However, there was some positive news with the government's recent announcement of a £1.57bn support package for cultural organisations in the UK. This will provide emergency grants and loans, as well as £120 million to restart construction on cultural infrastructure and heritage construction projects that were paused by Covid-19.
Below, architects with expertise in this sector outline their thoughts on how the pandemic may affect museums and galleries.
Lucy Clark, formerly of architect ZMMA and recently appointed head of design at the Natural History Museum, expects museums to reassess their priorities and reach out to new audiences. Pippa Nissen of Nissen Richards anticipates more emphasis on beauty and sustainability while AOC's Geoff Shearcroft envisages museums embracing more diverse uses as they reframe their business models. Paul Williams of Stanton Williams thinks that while the enforced closure has raised serious financial concerns, it is an opportunity for museums to re-set. Jamie Fobert anticipates that when we get our cultural institutions back, we'll appreciate them all the more.
Pippa Nissen, Director, Nissen Richards Studio.
Pippa Nissen, Director, Nissen Richards Studio
We work on temporary and permanent exhibitions, gallery design and whole museums. We've been working with clients to see how we can address configurations of space in the short-term post-Covid to deal with spatial distancing. In doing so, we've found that there's a lot of overlap with access issues - something we'd been thinking about for some time - in relation to finding ways to relieve anxiety and give people the confidence that they can walk around exhibitions in a safe way.
Some of the approaches are spatial. We've had lots of discussions about the safest routes through galleries, and most clients are in favour of linear routes with passing places. This strategy does feel the most controllable, as you can always see how far people are ahead of you and pace accordingly. It's also important always to be able to see an exit, and to be able to visualise the whole exhibition space – maybe with the help of a hand-out. This might mean reducing the height of exhibition furniture to help with visibility, and also concealing clutter in walls so that there is as much free space as possible.
We've been looking with interest at how countries that are further ahead of us in coming out of lockdown are doing things. Some have a traffic light system in galleries, but I think there are far subtler ways of achieving distancing that are more intuitive for the visitor. We've been investigating how you can incorporate instructions on safe spacing in a way that's visually interesting by using beautifully designed, graphic layers of wayfinding and measuring devices in floor patterns.
It's not just the navigation that will change. We think that post lock-down there will be a resurgence of interest in having an authentic museum experience as you go around a gallery - one that you can't get at home. This will be full of celebratory joyfulness with narrative storytelling and authentic art and artefacts.
Maybe the colours will be brighter and the designs simpler, with fewer objects and more space. Museums will be places to spark imagination by offering large-scale communal experiences that create a fantasy. These will take the visitor somewhere else by allowing them to dream, in contrast to seeing something more literally when accessed via a screen. Beauty will be a big part of this experience.
We'll have to take a pause on the increasing demand for interactive exhibits that we've seen in recent years, because whatever you're touching needs to be really robust and capable of being blitzed with cleaner. Any more experimental materials will have to either be pushed higher up where you don't touch them or inside cabinets. And I think we may generally become more accepting of imperfection in materials and the patina of age - I think our lockdown experience has given us humility and made us more aware of fragility.
While there will be fewer gallery interactives, I think it will be very interesting to see how museums use digital technology in the future. I think there will be less pressure for exhibitions to be encyclopaedias for everything. Instead, I'd expect museums to invest heavily in digital as a counterpoint to the more authentic visitor experience – maybe visitors will access the digital content beforehand or afterwards at home to supplement their experience in the spaces, as well as during their visit on their own phones.
Longer term, with budgets likely to shrink, there will be fewer short duration exhibitions, with shows up for longer to make it easier to get visitors safely through. I also think the desire to find more sustainable ways of designing exhibitions will accelerate. Exhibition design has traditionally been quite wasteful, and wastefulness definitely doesn't feel okay anymore. We have to find other ways of doing things, and we all now know from our lockdown experience that things don't need to be excessive to be meaningful. Currently, we're designing a series of three exhibitions for one client using the same exhibition materials, yet each show will look completely different.
We also expect to see a change in how exhibitions will be procured. This is likely to shift towards design and build, which means working with contractors in a very different way. This could be positive. It may mean that we create a 'concept design plus', with the contractor then doing the detailed design and with us remaining involved on a light touch basis as part of the client team, and then coming in again at the end.
We're at a strange moment in terms of visual culture. There's a real thirst for something creative that has been suppressed, and we think this will explode in a burst of post lockdown creativity that we can all very much enjoy. We're looking forward to it.
---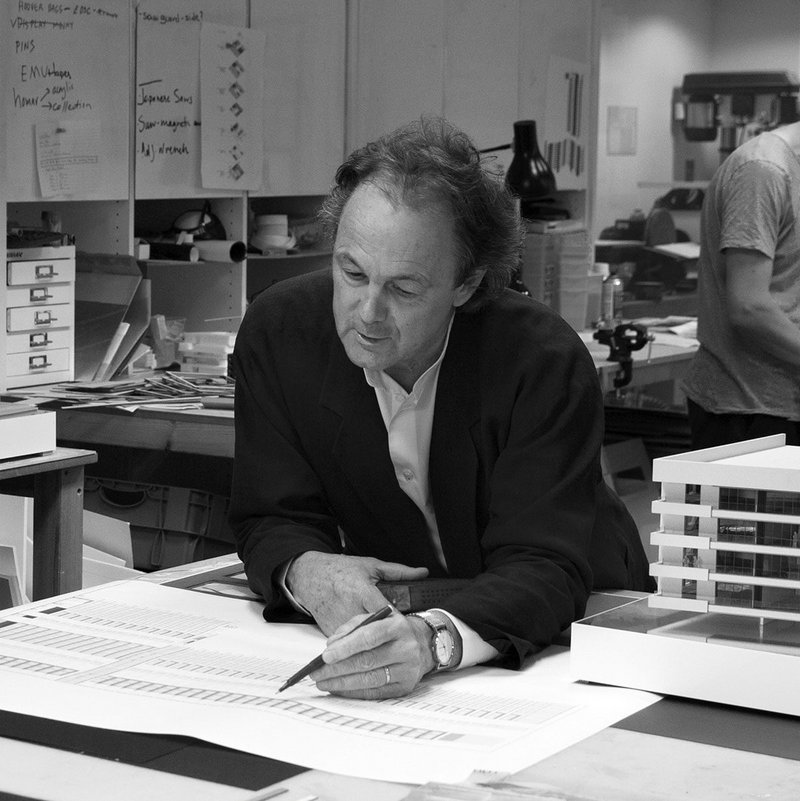 Paul Williams, Principal director, Stanton Williams
We are at a social tipping point, and I'm sure the Covid-19 enforced closure will provide the opportunity for museums to press the re-set button and reframe what they do. While cultural institutions face massive financial uncertainty and the challenging realities of social distancing, there are many more factors that are going to kick in, such as the justified concerns related to the carbon footprint of so-called blockbuster exhibitions, and the growing social justice agenda. And when museums and galleries do re-open, their focus may well have changed, because the world has changed.
Recent events will inevitably have a major, but potentially hugely positive impact on museums, as social and environmental factors are taking a central stage. The burning racial equality issues could have a massive impact on representation within museums. What has happened with the Colston and Rhodes statues will have further implications. If the answer is to bring such statues into museums, how will the history of these figures be told? And will the curatorial world also be debating the sensitive subject of repatriation of objects from museum collections?
In terms of design, there are definitely some museum buildings which lend themselves to safe distancing more than others, as a result of the way their interior spaces unfold. The design implications go right back to the generosity of the base build, and the capacity for a fit out to be changed as and when needed.
Circulation will be a concern as museums prepare for re-opening. Great architecture is all about the pushing and pulling of thresholds to create moments of compression and expansion. But in these times of social distancing, how do you handle that compression? If you have a series of galleries enfilade, what happens if the building is not capable of having one-way circulation? Timed tickets are a way of restricting numbers, but numbers represent essential income. Longer opening times are always an option, but they increase running costs. As social distancing may well come and go for some time into the future, exhibition design itself undoubtedly becomes more complicated. The discussions between the designer and the curator will have to extend to considering how different kinds of objects can be viewed and enjoyed 'safely'.
From talking to museum directors and curators, I would expect the international nexus of borrowing art pieces from around the world for major loan exhibitions to decline. Instead, there will be more local and area-based exhibitions. Outdoor arts spaces will also come to the fore, such as sculpture parks and gardens, helped by the way that Covid-19 has focused people much more on the outdoors. But of course, winter will soon be upon us, and how long will it take for the tourists to return?
What museums and galleries have done brilliantly during this global health crisis is use their digital channels to break down barriers by making access to art more democratic. There have been some wonderfully uplifting and impressive programmes across all the arts sectors broadcast on TV recently. Surely, increased investment in museums' digital platforms will be a continuing trend, and hopefully this will develop more in parallel with the physical museum experience. If it is choreographed well, perhaps a richer and more inclusive art form will be born, as museums up their game in finding new ways to engage with different, diverse communities.
In a world that has become increasingly virtual, the museum is an important haven of reality. It is one of the few places in these hectic times, where we find room for private reflection in a public space; where we get our imagination triggered as we become aware of the world and our own place in it.
It's great to see the first signs of some museums reopening. In France, our Musée d'arts de Nantes has just welcomed back visitors. Our work on an exhibition in London has been deferred until 2022 while another in Berlin will open later this year as planned. Our plans for the new Museum of London – probably one of the biggest museum projects in Europe at the moment – have just been granted planning permission, which is great news for London.
These are promising signals; however, cultural institutions' existence and generosity cannot be taken for granted. This is also a particularly tough time for artists and all freelancers in the creative sector. The Creative Industries Federation has warned of a 'cultural catastrophe' as reports reveal that the UK's creative industries are on the brink of devastation and will be hit twice as hard as the wider economy in 2020, despite contributing £111.7 billion to the economy pre Covid-19 and generating millions of jobs.
To see the government recognise the contribution of creative industries and support their recovery with a newly announced unprecedented £1.57bn investment in the sector is a major step forward. I hope it will mark a new chapter of ongoing support for the one area that will not only bring tourists back, but will serve as a catalyst for public and social life and our resilience as humans.
---
Geoff Shearcroft is co-founding director at AOC, whose work includes the Wellcome Reading Room, Crafts Council Gallery and V&A's new Museum of Childhood
The time we've all spent trapped at home during lockdown, with only the slim pickings of Netflix and Instagram, has only reinforced how incredibly important it is to see things from other cultures and places, as we do at museums.
Museums are an essential part of democratic society and an essential resource for people's wellbeing in terms of mental health. During lockdown parks were deemed to be essential, museums were not. In many ways museums are like indoor parks, a place to be both together and apart from others.
Museums are one of the public cultural activities that might best suit coming back into use after lockdown since unlike music venues, for example, museums are led by looking. Not touching things is hard-wired into the culture of a museum – there's a real reserve already built-in. Public museums have a spatial generosity that allow you to maintain social distancing, and many museums have a relatively low density of people a lot of the time.
But museums will still have to adapt. AOC is working with the V&A, the National Archives and the Crafts Council as they prepare to reopen with soft openings, stringent invigilation and slowly evolving access as guidance allows. This will enable visitors to come to terms with the different behaviours that will be required, and will help museums to learn how to manage peaks of density. This might include extended opening hours and more encouragement to visit during traditional off-peak times.
I think Covid-19 will reinforce the importance of spatial generosity and clarity. Larger museums tend to have quite generous spaces and I think it will be possible with discrete graphics on floors and walls and slight tweaks to wayfinding to fine-tune these spaces for the post-Covid-19 situation. The key is to do this without visually obliterating all the experiential qualities that museums have spent years creating.
It has to be done with a nudge rather than anything emphatic – more carrot, less stick, especially since the science and the subsequent guidance will continue to change. The challenge will be to ensure that visitors' concerns about avoiding other people – the awkwardness of the narrow corridor – do not impact the experience of the museum's collections. I'd expect a continuation of the drive towards improved accessibility leading to more distancing between objects. At the V&A, for example, the minimum distance has recently increased from 1.5m to 1.8m. These distances might become more generous in future. Improved legibility will also be essential to allow visitors to unthinkingly maintain social distancing as they navigate the galleries.
One of the biggest challenges will be understanding the risks around the transmission of different surfaces. Social distancing has focused on the dangers of other humans but public surfaces, like glass display cases which everyone breathes on, may cause significant concerns. We will need more scientific input to inform our selection of materials that are appropriate, as well as delightful, to use.
As designers, we've spent most of the last decade trying to make more physically and socially interactive spaces in museums so the focus on more generous spaces and distancing will be very challenging. We might well see a trend for quieter exhibitions and more self-discovery throughout museums, with blockbuster shows stepping back.
The pandemic is likely to result in museums looking for new operating models. Free public museums with reduced public funding have increasingly relied on cafes and retail. Now that their high-density cafes and museum shops may have more restrictions they will need to explore alternative models.
Rather than relying on retail to make money, museums could start to explore co-locating with other essential services. Learning has now been accepted as a key part of the museum offer but libraries, well-being and healthcare could contribute to an essential, rather than nice-to-have public, institution. So as well as making changes to the building to ensure spatial generosity, there may also be the need to develop spaces for new uses.
It will become more important for museums, especially local ones, to increase their usefulness to their communities, immediate and extended. Increased engagement with visitors through collaborative design processes will ensure that the buildings, displays and stories can reflect the needs and ambitions of the neighbourhood.
I think many of the post-pandemic consequences for museums could be positive, particularly for smaller institutions, if they start to develop new models that prioritise what is essential to the nature of a public museum.
Watch Geoff Shearcroft discussing post pandemic museums
---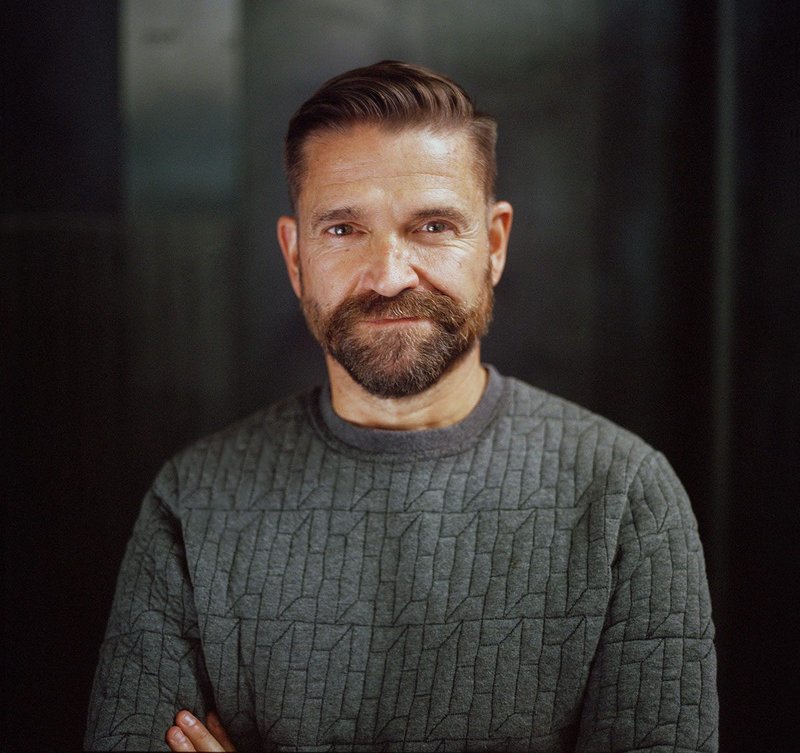 Jamie Fobert, Director, Jamie Fobert Architects
Since I arrived in London in 1988, I've noticed how people's thirst for culture has increased exponentially over the years. It would be terrible to imagine London without its culture long term – without its concerts, theatres, galleries and exhibitions. These are now such an important part of our lives.
One hopes that with either a vaccine, or with Covid-19 retreating, we can get these back soon.
Because of the closures, museums' business models have obviously been hugely affected. The national museums have an income stream from the DCMS but still rely significantly on paying exhibitions, cafes and retail, and these revenue streams have been cut. Smaller independent museums that aren't DCMS-supported, such as Charleston in East Sussex where I have been involved, have been very public about the difficult funding situation the pandemic has brought.
We are working on a major redevelopment project at the National Portrait Gallery and we're proceeding completely as normal on that. Quite apart from Covid-19, the building was closing anyway at the end of June for the work, and won't reopen until 2023.
In terms of the effect Covid-19 will have on design, I think in the short term this will mainly relate to exhibition design, and not so much to the museum buildings themselves.
It seems to me that temporary exhibitions will most likely need to have longer durations to enable the same number of visitors to see them safely. I'd anticipate the use of timed tickets – for free general admission as well as temporary shows. This would have to be done carefully to take account of the number of works and how long it would take to see them. There could be demarcations on the floor so that one person or household group could space themselves safely away from others as they move around the galleries.
Exhibition design will have to be done very carefully to take account of where people will stand to view each work – these will inevitably have to be more spaced out to allow for safe viewing. But perhaps overcrowded galleries were never such a good thing anyway.
On the whole, people don't actually touch that much as they go through a museum. I think museums could either keep the doors between different rooms open, or have invigilators who could open them so that visitors don't have to touch the doors. Museum cafes and retail will have to operate as they will elsewhere with reduced numbers due to social distancing and with some screening for staff.
In the longer term, I can only hope that this isn't a permanent situation. While there are lots of things I'd rather didn't get back to normal after the lockdown – the traffic in London for example – I think we all hope that culture comes back soon.
Museums and galleries will not disappear. The one positive thing that might happen is that when they do come back, people will appreciate the experience they offer all the more.
---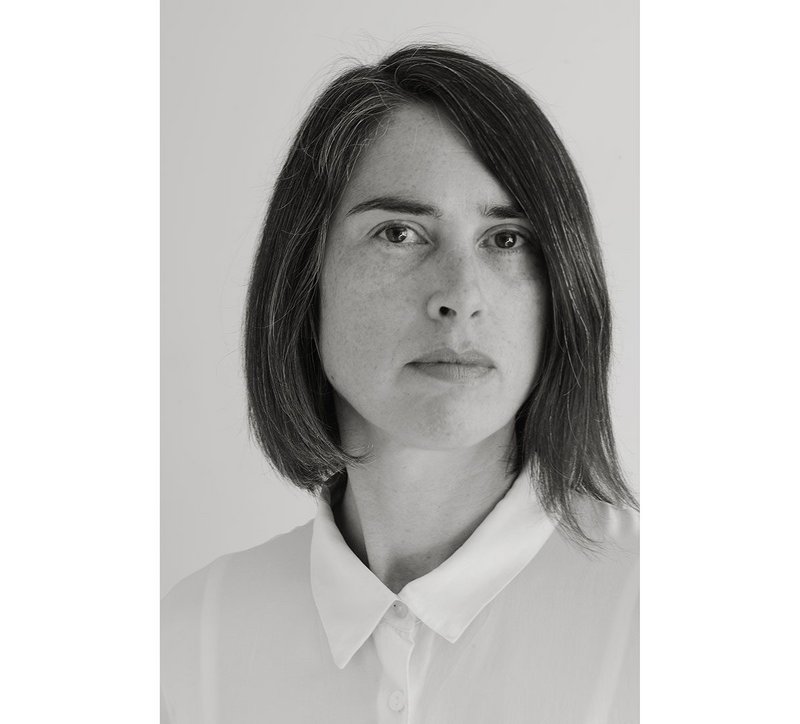 Lucy Clark, Head of Design, Natural History Museum
The financial impact of this crisis is being felt at all levels of the museum and gallery sector, with those most reliant on commercial income facing the starkest and most extreme effects. The rapidity with which the sector closed its doors and lost commercial income will not be immediately reversed on reopening, with uncertainty of how and when audiences might begin to return in sufficient numbers to sustain economic models.
This uncertainty and financial stress will undoubtedly affect funding and investment for new projects across the sector, as evidenced already by NLHF freeze on new applications for grants below £5 million until at least October 2020, and on grants over £5 million until the financial year 2021/22.
The crisis has, however, illustrated the creativity and agility of the sector to respond to the changing circumstances. By focusing on the needs of audiences and expanding online content, the Natural History Museum like many others, has engaged existing audiences and reached out to new ones. Across the museum's digital platforms a wealth of new events and resources, from Nature Live online events to the Nature Drawing Club with participants posting on social media, have been made. Some of this content reflects life under lockdown, others digitally deliver previously planned events and all support the museum's new mission to create advocates for the planet.
This creativity and agility is also being applied to strategic, long-term thinking within the museum, making most of the suspension of everyday activities to consider how to embed the museum's new mission into all aspects of its practice. A lasting impact of this current crisis might be the similar refocusing of priorities in many museums and galleries across the sector as they review goals, the impact of which on the architects and designers is yet to be understood.
Hand in hand with this long-term thinking sits the need to reopen, and at the Natural History Museum, planning for welcoming visitors back touches on all aspects of its operations – from cleaning to conservation. With the safety of staff and visitors paramount, cross-museum collaborations have been reviewing how to safely welcome visitors and staff back into the building. Like many institutions, the museum has been looking at the staff and visitor journey from start to finish, assessing risk and reviewing matters such as signage and visitor flow in galleries. As well as collaborating internally, knowledge, practice and experience is being shared across the museum and visitor attractions sector.
In the future, designing exhibitions which enable physical distancing may become the norm. A longer term impact may emerge in reaction to the restrictions of lockdown and the growth of digital content delivered at the scale of a small screen. This may be felt in an appetite for experiential and immersive exhibitions which privilege the object over digital simulacrum, and which celebrate engagement with collections within our museum buildings.
At a larger scale, this crisis has thrown into sharp relief our impact on natural world systems, and it is hoped that designs which consider resources and their efficacy of use is embedded in practice throughout the sector, an approach very much in keeping with Natural History Museum's commitments to sustainability.
---
See our newly published RETHINK Design Guide: Architecture for a post-pandemic world book