Muyiwa Oki discusses the moral imperative for a more resilient, and successful, profession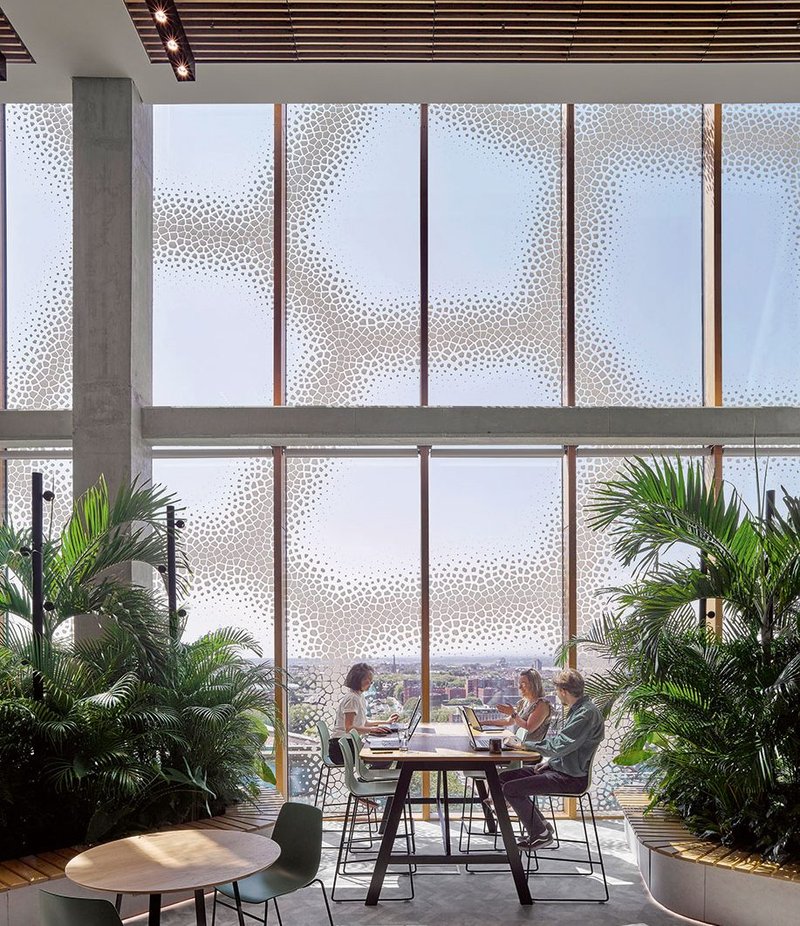 Architects know how to design for wellbeing – as at The Spine in Liverpool by AHR – and better employment practices in architecture could also boost productivity.

Credit: Daniel Hopkinson
The world of work has fundamentally changed following the upheaval of the pandemic. As more of us reflect on what we want and expect from our working lives, architecture – as much as any industry – stands at a crossroads.
Ethics – for design and people – has come to define this transformative moment. It's about doing what's right and maintaining trust, but it's not just about morality; it's also good business.
Some employers are offering flexible working arrangements and rethinking traditional office setups. This underscores a commitment to employee wellbeing as a defining trait of the modern workplace.
The RIBA recognises that ethical practice necessitates equilibrium between the needs of employers and employees – as we represent both. The strength of the architectural profession hinges on both the health of its practices and the wellbeing of its practitioners. So as president I will be dedicated to cultivating a fairer, more inclusive profession. We'll prioritise the employment and wellbeing of those shaping our built environment, guiding chartered practices to be a force for good.
Our commitment is reflected in our work to foster inclusion and diversity, in both the RIBA and the profession. This includes collaborating with individuals and practices who are actively modelling a more inclusive profession. I firmly believe that diverse perspectives produce better outcomes, benefiting both practitioners and the communities they serve. There is more to come on this in my Biennial Plan, which Council and the Trustee Board have recently endorsed.
To truly succeed in this endeavour, we must shed the notion that overworked, underpaid employees are a badge of honour. Research by Oxford University's Saïd Business School underscores the relationship between wellbeing and productivity, with happier employees shown to be 13% more productive.
Poor employment practices don't just affect employees; they also tarnish the reputation of architectural offices and the entire profession. Practices that value their staff, promote work-life balance and foster inclusivity attract and retain top talent better and produce better work.
In a world of fierce competition for talent, we must also reckon with societal shifts. Having one of the longest and most expensive training routes of any profession, architecture faces clear sustainability challenges. I have seen people who wanted to be architects going into finance, management or big tech. They deserved the chance to be architects. Young people today know their worth and their career expectations.
Ethical practice isn't a mere rulebook; it's a testament to the worthiness of our endeavours. It's about enhancing human experiences, championing sustainability, and upholding the highest standards. As president, I'm committed to championing fairer practice and nurturing a culture that values every individual's wellbeing.
Remember, there's no finish line in the pursuit of ethical practice. It's a continuing journey; a commitment to better ourselves, our workplaces and our profession. Today, let's pledge to make happiness the cornerstone of our work, building a better, brighter future for architecture. Let's prove that ours is a personal, social and a financially viable endeavour.