With her superstar quality, the medal's most determined, first female recipient is a just, exciting winner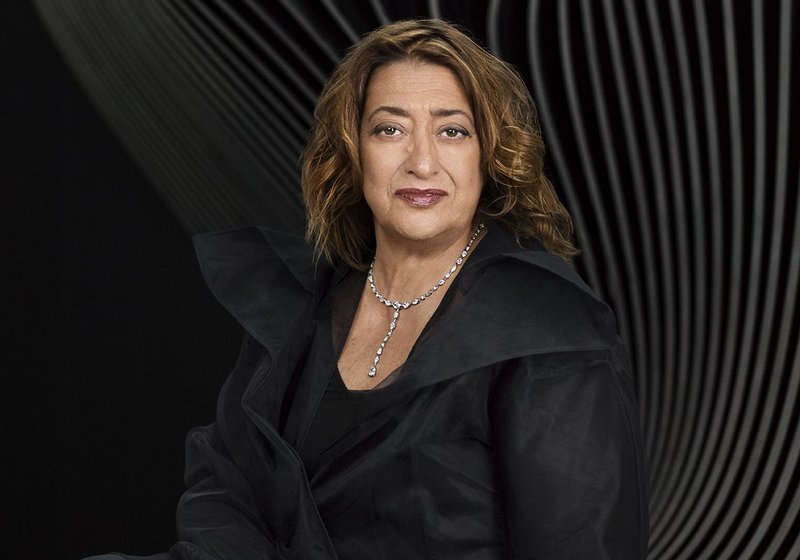 Zaha Hadid.

Credit: Mary McCartney
Zaha Hadid is nothing if not dogged. Just announced as the recipient of 2016's RIBA Royal Gold Medal for Architecture, to add to her existing honours including a Damehood, two Stirling Prize wins, America's Pritzker Prize and Japan's Praemium Imperiale, she is commendably refusing to accept her firm's sudden and controversial removal from Japan's National Stadium project for the 2020 summer Olympics. Instead she is very publicly entering the competition for its design-and-build replacement along with the rest of her original team.
It reminds you of her first big UK competition win, in 1993 for Cardiff Bay's opera house, where a shambles of a procedure and some quite disgraceful entrenched prejudice meant that she entered and won two consecutive competitions and then found the project cancelled – only to be revived in another guise, in other hands, shortly after. That was not the Millennium Commission's finest hour: the UK could have had the world's first large-scale Zaha building and flunked it.
Not that anyone doubts her abilities now. Running a very large practice alongside her long-term collaborator Patrik Schumaker, her style has softened from the early signature jaggedness of her famous (unbuilt) 1983 designs for the Peak Club in Hong Kong or the (built) 1993 Vitra Fire Station at Weil-am-Rhein in Germany. The onset of parametricism has allowed her and her practice to design more fluent explorations of the common ground between architecture, landscape and geology. In that sense her architecture took a leap forward with the available technology in much the same way that Frank Gehry's did. The breakout building for her and her frequent collaborator, structural engineer Hanif Kara of AKTII, was the extraordinary Phaeno Science Centre of 2002-5 in Wolfsburg, Germany, which reinvented the monocoque concrete structure and would have been mighty difficult even to calculate, let alone build, even a decade earlier.
That is the pattern with Zaha: one of the reasons cited for her being the first woman to be awarded the Royal Gold Medal in her own right – an accolade approved personally by Her Majesty the Queen – is the fact that 'each of her dynamic and innovative projects builds on over 30 years of revolutionary experimentation and research in the fields of architecture, design and urbanism.'
Born in 1950 in Baghdad and raised in an era that now seems impossibly progressive for war-torn Iraq, she cut her teeth at London's Architectural Association, later working in partnership with two of her professors, Rem Koolhaas and Elia Zenghelis, in the fledgling OMA. She established Zaha Hadid Architects in London in 1979. Perhaps two of her more recent projects show how she has now been taken to the bosom of the Establishment: her Serpentine Sackler Gallery in and alongside the Napoleonic-era gunpowder magazine in Hyde Park and her first Oxbridge building, recently completed: the Investcorp building for Middle Eastern Studies at St Antony's College, Oxford.
So welcome, Zaha, to the chiselled wall of fame in the RIBA foyer, alongside many of her heroes including Le Corbusier and Frank Lloyd Wright. It's about time.
---