Last month the pair launched the Developer Collective, a platform for design-led property development linking investors and architects. They're also joint creative directors of the RIBA's Guerrilla Tactics conference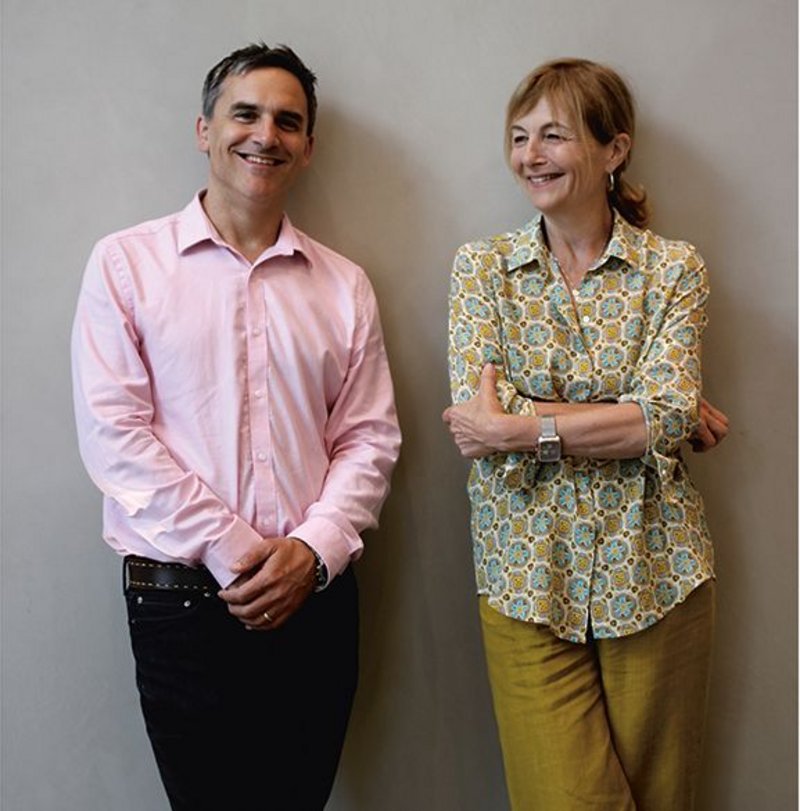 Zogolovitch and Baillieu, founders of the Developer Collective.

Credit: Phyllis Ho
Why did you go for the Guerrilla Tactics creative director job together?
We had a conversation a year ago about developing small sites. We wanted to create something about what ­architects can do with them as you don't learn it at school. Gus, with his developer background, had some of the answers and that combined well with Amanda's background in architecture. Often gap sites are too fiddly for large developers and housebuilders. We think they are an opportunity for architects to be more business savvy.
What is the programme?
The theme is 'Understanding the developer mindset'. The first part will be about understanding development, for example, the cost of decisions architects make. The second will be about giving architects tools and tactics; how to value land, routes to development, finance, delivery, how to pitch. Architects don't necessarily need to want to become developers to attend; understanding what developers' pain points are will make architects more valuable to clients and more likely to win work. But the model of the architect developer is not new – many have done their own office or house. We want more acceptance and encouragement of that to take work away from housebuilders, starting with just one home, then moving on to two or three then four or five.
What would happen to these gap sites otherwise?
They would sit doing absolutely nothing. These don't have to be empty plots, they can be garages, a disused office, any site that is underused. Politicians are also now thinking about sites like this. [London mayor] Sadiq Khan wants to use small sites, defined as under 0.25ha, for the 25,000 homes needed in London per year – the Small Sites, Small Builders scheme. Our idea is to change the UK housing crisis from a problem into an opportunity for architects and give them the necessary skills. Hopefully it can mean better homes and a new income stream for architects.
What highlights can conference goers look forward to?
The event will mix up some inspiration with some real practical skills. For example, Meredith Bowles of Mole Architects will be running a session on how to do a development appraisal – the spreadsheet that tells you whether a development will make money. Then there will be a session with Emma Zangs, a body language and communication specialist who has worked a lot with start-ups on how to do a successful three-minute pitch. That will be an interactive session because that's important if you are trying to convince investors.
RIBA Guerrilla Tactics 2019 takes place on 5 November at 66 Portland Place, London, W1B 1AD. Tickets cost £50.