Architects Declare's Practice Guide is intended to help convert good intentions into action. Co-ordinators Diana Dina and Alasdair Ben Dixon discuss its objectives
DD Architects Declare was founded in 2019 to say that we need significant change to address the climate and biodiversity emergency, and we now have more than 1,100 signatories in the UK, and over 7,000 worldwide. A survey showed that they wanted the movement to be more than a declaration, and need support to understand how to achieve the ambitious declaration goals.
ABD We have two strands of work: one is advocacy outside the industry – as in the recent Built for the Environment report in partnership with RIBA – and the other is inside it, getting our house in order. The guide gathers best practice in one place. It's structured in two parts; one focuses on design guidance and the other covers practice operations. We hope that RIBA might make some of that mandatory for chartered practices in 2022.
You say the impact of practice operations is likely to be dwarfed by those of architects' projects. Why focus on it?
ABD The carbon footprints of architectural practices are quite small, but improving them sets the right culture and is a great way to build understanding of the decisions clients face. We also encourage practices to consider ethical finance and structures that promote transparency, which helps when making significant changes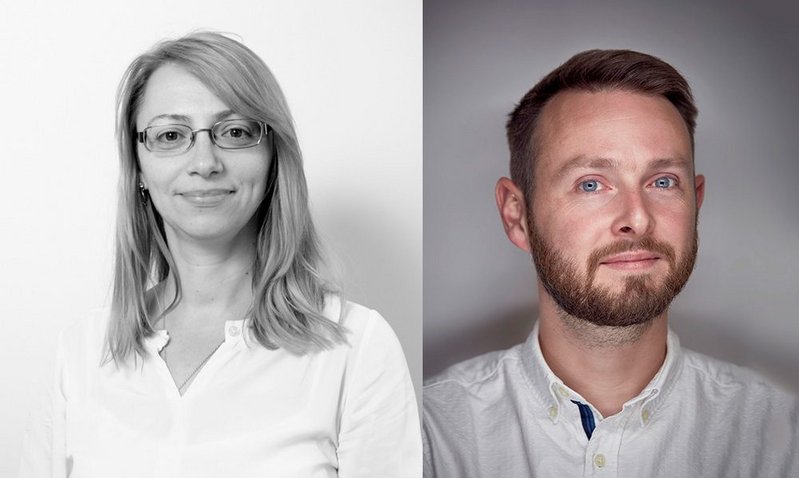 Diana Dina and Alasdair Ben Dixon
The guide calls for regenerative design. How does that differ from the common understanding of sustainability?
ABD Sustainability is the paradigm of doing less bad, and regenerative design is about holistically ensuring that a building is net positive across all its impacts – social, environmental and economic. That's a big challenge. All aspects of the guide will be updated in response to feedback; there's a questionnaire at architectsdeclare.com/resources.
The guide includes goals unrelated to energy. Is climate linked to a broader obligation to design for social good?
DD 'Climate justice' is a newly added declaration point, and we are still developing our thinking on that. But we need to think in terms of energy, climate and people having very close interactions; we shouldn't focus solely on energy or carbon without considering the other aspects at the same time.
There's a strong emphasis on sharing knowledge. Are practices ready to disclose what didn't work?
DD Recent discussions between insurers, RIBA and practices have acknowledged that we need this feedback as a matter of course, and examined how to address that from a liability point of view. And there's a current consultation about a British Standard on performance in use. There's a lot of movement in that direction, and it's something that needs to become mainstream very soon.