At once frustrating and fabulous, Brazil is most of all exciting and welcoming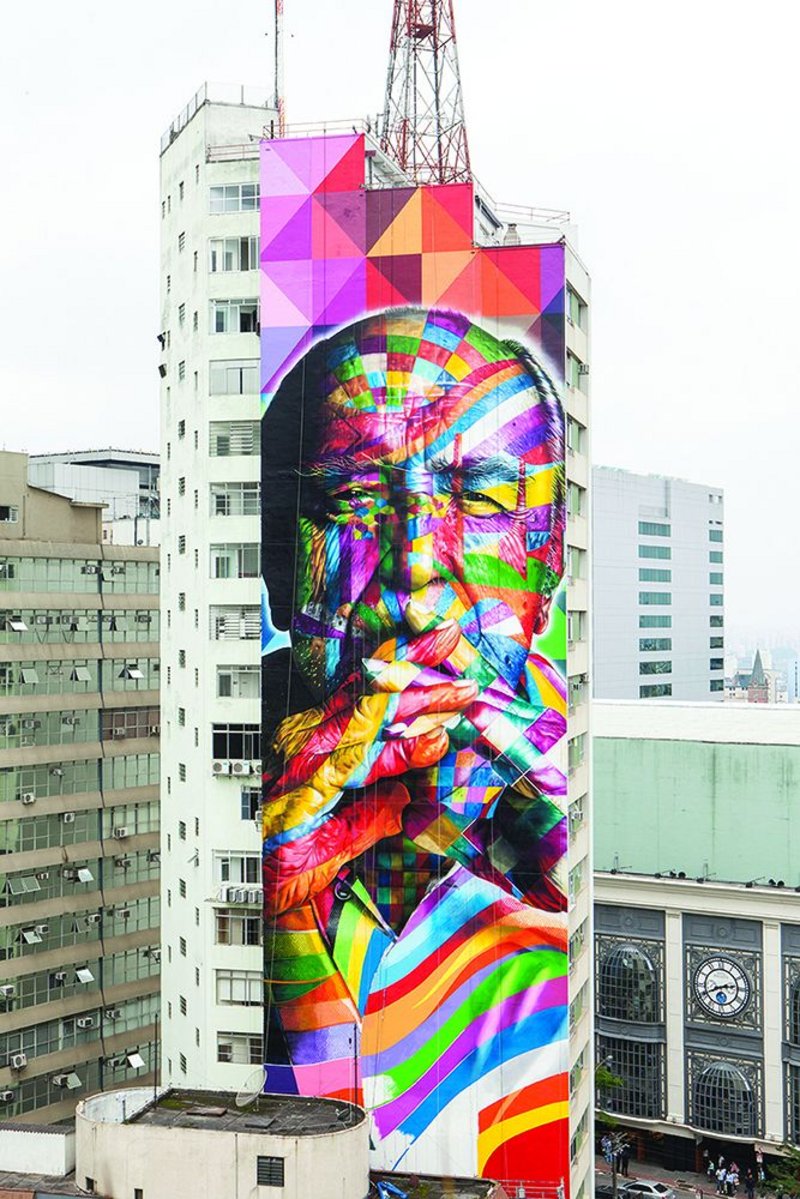 Oscar Niemeyer mural by Eduardo Kobra.
I arrived in São Paulo in 2013, to set up an F&M satellite office, ready to submerge myself in South American culture that couldn't be further from Britain's stiff-upper-lip ­approach to business and life in general.
But running a small foreign architecture practice in the seventh largest emerging market in the world is… complicated. While a 'European approach to design' is in high demand, the bureaucracy is frustratingly inscrutable and the financial investment required means there are more larger international practices than small ones like us. But we have made some great connections. The UKTI was a big help in establishing links with local practices, and while 'import' taxes here are eye watering, there is a way around most problems in Brazil.
This is a big year for the country; on 12 June São Paulo hosts the World Cup Opening Ceremony. Many question whether a country crippled by corruption, with a severe housing problem, shoddy public transport system, lack of quality public education, and a health system on its knees, should be investing in one of the world's biggest sporting events.
Of 81 infrastructure projects promised for May 2014, from transport system upgrades like a new monorail to airport extensions and stadiums, only a fraction are complete.
In São Paulo, the plan was to use the existing Morumbi stadium but it was later decided to extend the Arena Corinthians instead, in a different part of town, close to the international airport. After a race against time, and accompanied by unhelpful cynical commentary from the public, the stadium will be handed over shortly, £30m over budget.
To deal with the traffic the government has just authorised a 'jeitinho brasileiro' (Brazilian way) plan: match day = public holiday!
To deal with the traffic the government has just authorised a 'jeitinho brasileiro' (Brazilian way) plan: match day = public ­holiday! Everyone's happy.
As we found with the London Olympics: everyone moans and fears the worst, but once it's started, pride, excitement and joy take over. Not a single taxi driver here has a good word to say about the Copa, but once Brazil reaches the final all will be forgiven!
I hope that June's tourists will take away more than just their match ticket stubs: an impression of what challenges São ­Paulo ­­faces as well as a sense of the beauty that coined the phrase God is Brazilian.
São Paulo is the largest city of Brazil and the largest city proper in the Americas: the wider metropolitan region is home to over 20 million people. That's a LOT! Close to a third live in slum-like conditions, and up to 70% of the housing is thought to be sub-standard. At the same time, Forbes' List of Top Ten Billionaire Cities ranked São Paulo sixth in 2013, being home to 26 billionaires with a combined net worth of US$120bn.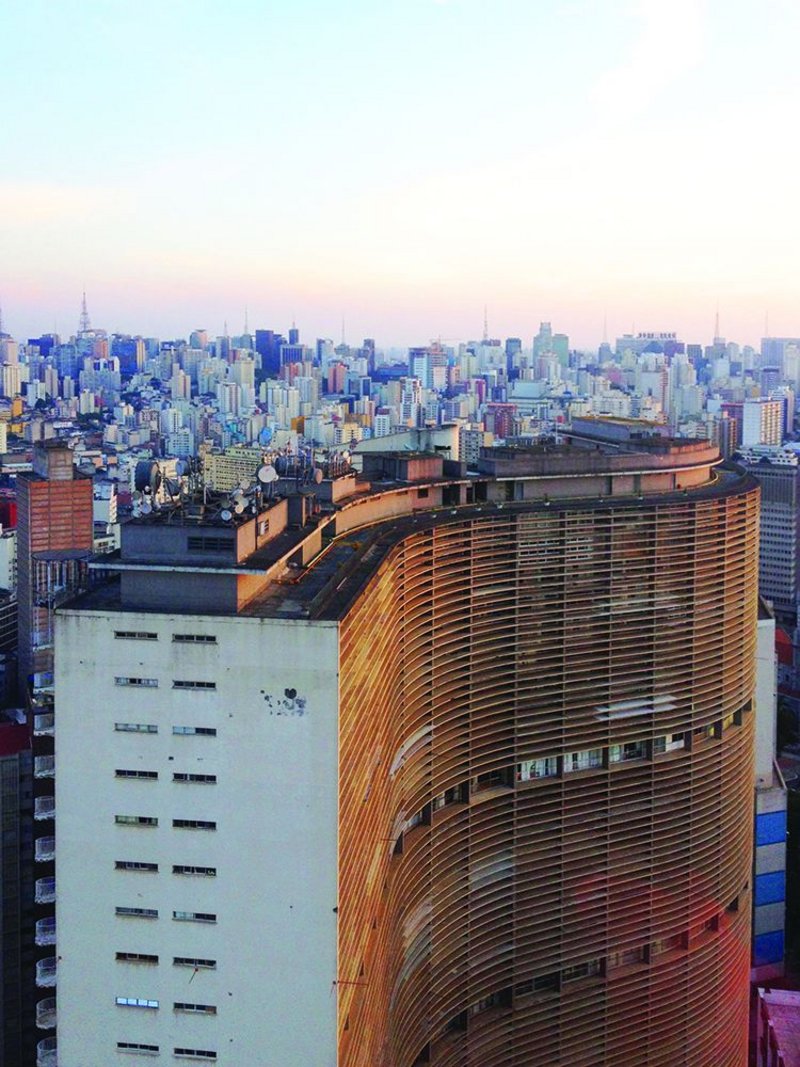 Copan Building in downtown São Paulo by Niemeyer, with the city beyond.
Some of São Paulo's greatest architecture, including Oscar Niemeyer's ­impressive ­Copan building, can be found in the city ­centre, but the lack of heritage protection ­policies has left most of these buildings ­vandalised. There are many renovation projects and with the city's hipsters and urban ­pioneers (among them many young artists, designers and architects) moving back in, hopes rise for a slow but confident recovery.
São Paulo has an excitingly vibrant underground culture and the street art scene is incredible; the food is fantastic, and the beaches are superb. But it's the people, above all, that make Brazil exceptional: emotional, very welcoming and so passionate. There are more reasons to visit Brazil than the World Cup, but visit you must.
---
Julia Feix is a partner of Feix + Merlin Architects
---