Years of under investment and lost industry have painted Hull as a town where little happens. A group of determined and optimistic architects is changing all that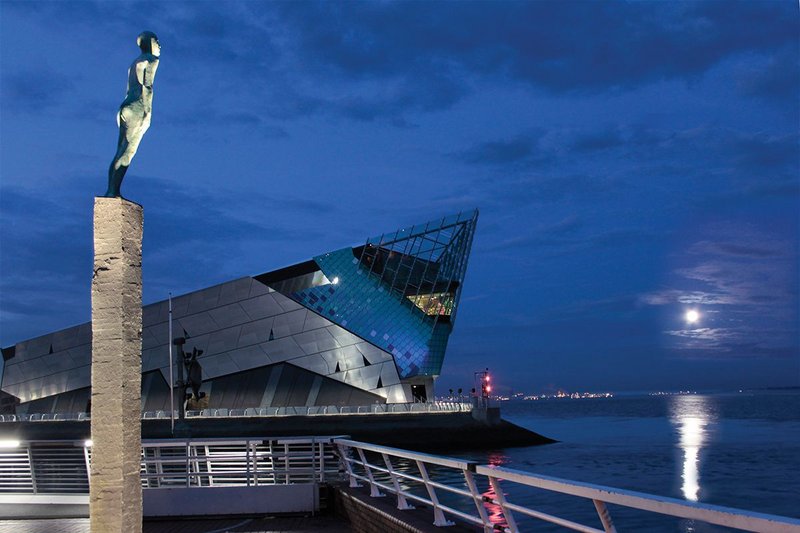 View of Victoria Pier and The Deep, designed by Farrells in 2004.
'You can't ignore the impact of the UK City of Culture,' says director of Hodson Architects, Mark Hodson. 'When Hull won the bid against Leicester, Dundee and Swansea Bay in 2013, it was almost not believable. But the momentum began the next day and there has been such a change in 18 months.'
Today, as the city prepares for the spotlight in 2017, £80 million is being pumped into a major projects programme including city-wide street improvement by ReForm Architects, a full refresh for the city's museums and a city centre cruise terminal for 2021, plus recently approved proposals for a 3500-seat multipurpose venue by AFL and redesigned Beverley Gate entrance. The plan is to create a long-term legacy that will drive cultural wealth, spending, footfall and a mid-week business scene, as well as tie its disparate heritage back together by decluttering the public realm. One development area is the former fruit market. A plan incorporating local and national architects – including Hodson Architects and Sarah Wigglesworth Architects – will bring residential and commercial accommodation but retain its 'feisty, hard-won arts community and galleries'.
'Hull is a brutally commercial city,' says Garry Taylor, a planner and major project developer at Hull County Council. 'It was built off the back of whaling, chemicals and fishing. It is constantly changing and evolving, and has had five or six city centres over the centuries, giving it a wealth of history.' After heavy bombing during the Second World War – it was a drop-off point for excess bombs – influential planners proposed utopian ideas, of which 'luckily little got delivered'. But in the 1980s the city lost its major industry, fishing, and began to suffer from layers of under investment, which as David Piercy of Piercy Design explains saw the death of the city centre as larger businesses relocated to the M52 corridor. The early 2000s focused on iconic projects, including The Deep by Farrells and one of England's largest BSF programmes. Today's policies aim to bring the population back to the city centre by unlocking space at shopfront level, alongside regenerating former fish working factories and docklands into mixed-use communities. 'There are some wonderful parts in the city – the docks, marina, old town and many parks,' says Jonathan Smith, director of Jonathan Smith Architects. 'Hull doesn't get the press it should.'
It is fair to say that Hull's architectural community is small. While most practices have fewer than 10 people, the city does have some large firms, such as the 138-year-old Gelder & Kitchen which designed the original Baltic Flour Mill in Gateshead. A few practices disappeared in the recession, but new ones are opening all the time with a changed and positive attitude. 'I like the opportunities,' explains Jamie Ashton, partner of A Space Architects which started in 2009. 'There are decent jobs, and I've got to know engineers and the people around the construction industry here. There are advantages in that.'
Around the city there are clear creative districts, with the fruit market being key. 'There is a buzz in the town centre, good pubs and the city isn't expensive. Rents are low for good flats,' says Smith, whose son is studying architecture here. There is also the Humberside Society of Architects which meets every month. Hodson resurrected the RIBA Humber branch three years ago to revive the region's architectural heartbeat. It has formulated itself as an activities branch, organising building visits, CPDs and events – in part making up for the loss of Arc, the architecture centre which closed in March 2013.
At the heart of this community, though, is the new school of architecture with its alternative vibe, steeped in user participation and community. Many of the directors of Hull's practices graduated from the old school, which shared this ethos, and decided to stay. So the school's move to Lincoln in 2000 ripped out the impetus to meet and interact as an architectural community. In some ways this was advantageous to the practices it left behind, but 'The great efforts of Bridget Hansford and Gary Hornsby of Salt Architects to relaunch the school means the community is very different to four or five years ago, says Hodson. Alongside the City of Culture, the new school is pulling the architectural community back together.
'In many ways there was a huge gap in the city from university to practice. The previous course was a kind of alternative education with Dutch and Scandinavian architecture as the mantra,' explains Hodson. 'At the time it wasn't possible to find a similar ethic in practice in Hull, but we're trying to change that.'
Nevertheless, it's sometimes felt that local talent is overlooked for bigger, national and international names for the most prominent projects. While the city may lack the capacity – and practices the constant stream of work – that would be required to gear up for a big project, many feel it could be possible to partner up. Yet Hodson affirms it was necessary to get national practices working in the city 'to kick those within up the back'.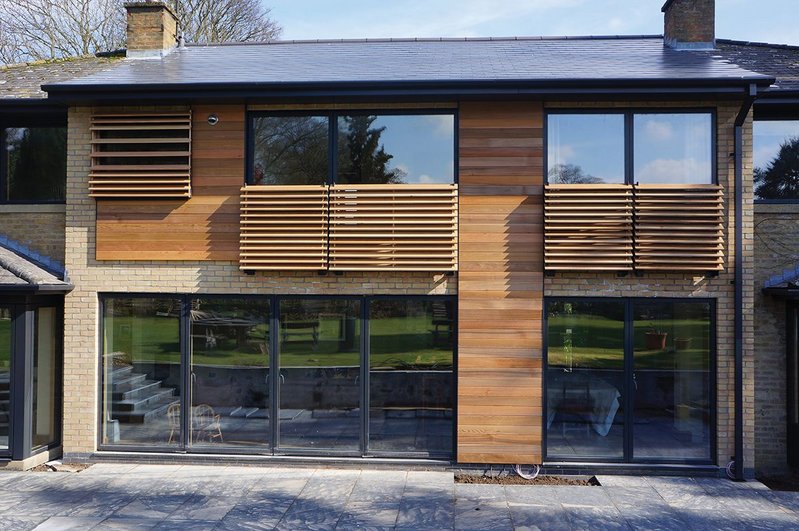 Newly completed house by A Space Architects.
The overwhelming sense is that, with the right interest and architects, Hull is full of potential. 'There are areas still blighted by poverty, but also many pockets of land that have stood empty for years, and fabulous buildings which would make fantastic conversions,' says Smith. The city council recognises that past projects could have been designed better, and it is taking steps to address subsequent problems and quality. 'What European cities do well is quality over quantum – even if one does less, quality is important,' explains Taylor. 'For that reason, we are using materials such as deep granite that will last. It adds complications and takes longer, but we feel it's worth it.'
The city is also increasingly forward-thinking and aspirational, looking to Liverpool, Newcastle and Manchester, as well as over the North Sea, for ideas on how to restructure its centre. Many opportunities coming into the city circle around Siemens' new rotor blade manufacturing, construction, assembly and service facility being built at Green Port. The plant will employ 1000 people. While Hodson sees this as a 'double whammy lift' with the City of Culture programme, Smith's hope is that some of this interest in green infrastructure can help develop the city's reputation for sustainable and environmental architecture, with particular energy ploughed into resolving previous underinvestment in housing. There are also opportunities to build on the 2007 floods, its position below sea level, and the city's physical and historical ties to the Netherlands and use it as a testbed for pioneering progressive water management in the UK. The city's renewed and deep-rooted alternative ethos at its school of architecture and surrounding community makes it likely to succeed.
---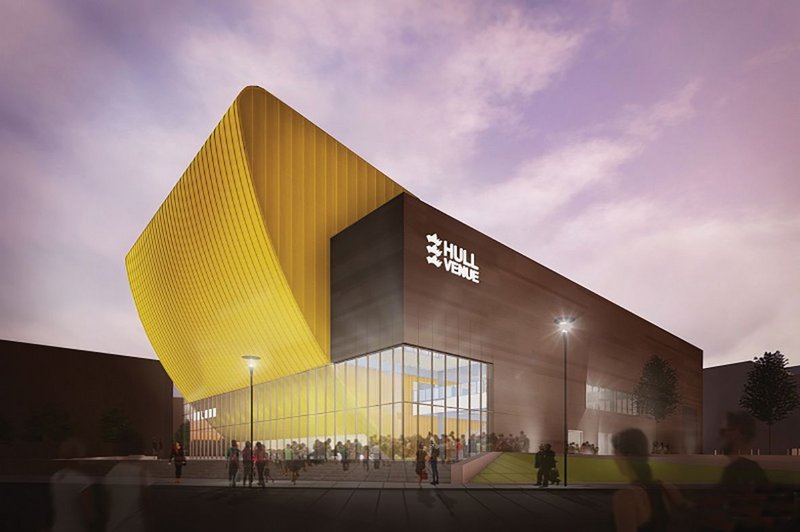 Hull Venue by AFL Architects received consent in early March
'Exciting, enormous potential but Weary'
Jamie Ashton, partner, A Space Architects
A Space Architects is a two-person firm operating in Hull and nearby Gilberdyke. The practice was founded in 2009 by Jamie Ashton and Howard Bruce while Ashton was building his own home. Ashton, originally from Botswana, moved to the city in the mid-1990s for his Part 1 and Part 2 at Hull School of Architecture and ended up staying in city because he found lots of opportunity for design-based architecture. Today, the practice has 20 projects on its books and while much of its work has been for private domestic clients – new builds and renovations – it is expanding into the third sector. On starting A Space Architects, the directors had to support the practice by doing project management on the side but it has now found a regular stream of work through advertising in local papers and magazines and via word of mouth. One of A Space Architects' designs features on TV programme Building The Dream, which dramatically boosted traffic to the practice's website.
---
'Resilient, inventive and frustrated'
David Piercy, director, Piercy Design
Piercy Design was set up by David Piercy in Hull city centre in 1992. Piercy, originally from Scotland, moved to Hull straight after finishing his degree at Dundee University on a job offer at a time when there were few in Scotland. He worked in commercial practice for 10 years. Today Piercy Design employees four people, but over the years has fluctuated between that and around 12. More recently it has found that as technology has improved it can do more with fewer people. The practice focuses on residential projects in Hull and East Yorkshire with many of its schemes in the £1 million to £3 million budget range. It has also built up a reputation for listed buildings and conservation, finding a lot of opportunity for such work in the city as historical buildings are brought back into sustainable use. The practice says that one of its ingredients for success is the fact that it never moved out of city centre, as many businesses did in the 1980s and 1990s. Its location is convenient for meeting clients, planners and building control, as well as keeping it well known in the community. Piercy sees many architects quietly making their name in the city: 'The culture of architecture is solid in Hull. It may be simple at times, but there are many inventive strands.'
---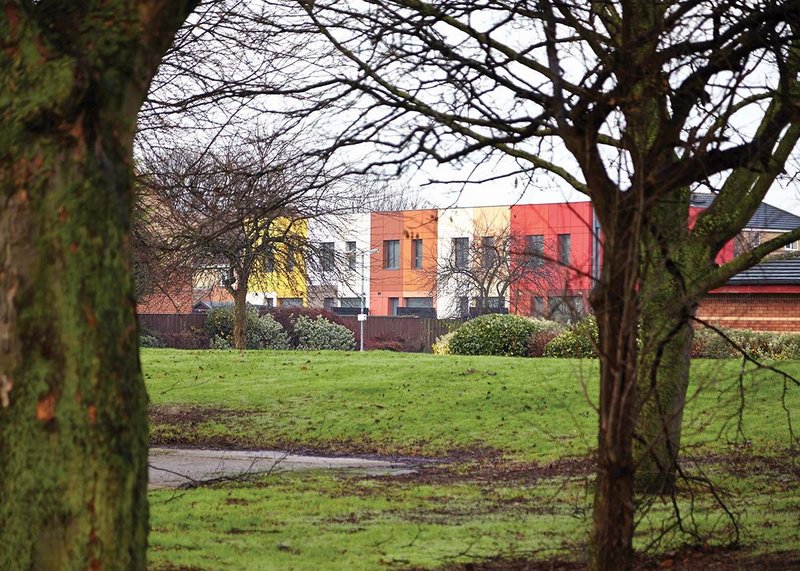 Hodson Architects has been commissioned to develop a bungalow module after completing Villa Place for Goodwin Development Trust.
'Watch this space'
Mark Hodson, director, Hodson Architects and incoming chair RIBA Yorkshire
Hodson Architects is a nine-strong practice on the north and south of the Humber river. The practice opened its Hull office only six months ago to take advantage of the great opportunities in the city. Much of the firm's work is in the third sector, community projects housing and education. It is part of the regeneration team for the former fruit market area of the city, and other projects include five recently-completed terraced houses for Goodwin Development Trust – set in the middle of a run-down estate with every conceivable style of housing at the edge of the city centre – a bungalow scheme for the same developer and the conversion of a church as a performance and arts centre for the City of Culture. Hodson, who studied in the 1980s, says he is 'by far the oldest member of his team' and believes the work is there in Hull: 'Running a practice in the city is about growing your own, getting staff young, taking on interesting work and engaging with the staff. It is about creating an attractive practice; scale of projects is not the issue. For example, one of the projects exciting everyone the most at the moment is a chalet on the beach.'
---
'Good graft ethic, creative yet challenging'
Jonathan Smith, director, Jonathan Smith Architects
Jonathan Smith founded Jonathan Smith Architects in 2010 as a regional practice working from Beverley, just outside Hull in the East Riding of Yorkshire. Born in Hull and educated at its school of architecture, Smith worked for big practices in Leeds before setting up on his own to work on smaller projects and be his own boss. Since then, his two sons have joined practice, the older already an architect and the younger working while living in Hull and studying at the renewed school of architecture. The firm's projects are mostly niche, one-off schemes across a broad spectrum, from houses and restaurants to hotels and student accommodation. The Hideout project is a small apartment-hotel refurbishment in a former 1980s office building in the old town, designed for people on business visits. Smith believes the lower budgets in the city are good for its architecture: 'You have to be really creative to get joy into projects. Marrying client aspirations with budgets is satisfying work, but it can be a Herculean task to get an interesting project through planning and in budget.'
---