Stands out for his work on a primary school in an Ebola-affected region of Sierra Leone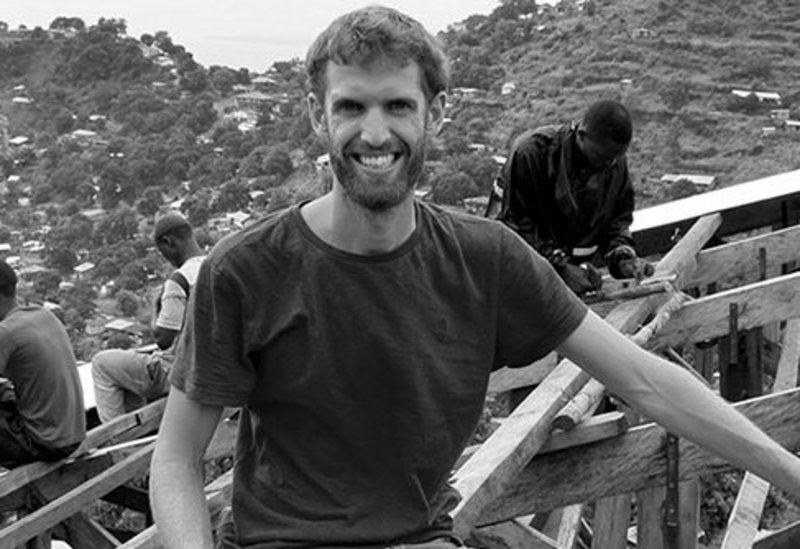 RISING STARS 2016 COHORT
Founder, Socially Active Workshop Architecture (SAWA)
Part 2 completed 2015
Ed Dale-Harris has set himself up as a designer who can be parachuted into unusual projects and places to get things moving: from mobilising the direction of the design to hiring and motivating the right team. He is on a mission to make more things.
Dale-Harris was influenced by units at The Cass and developed his skills at Squire & Partners, which has collaborated and sponsored several of SAWA's socially engaged development projects. He has spent a large amount of time volunteering his skills in Rwanda and Mozambique, while seeing festivals as an opportunity to be socially active and experimental in the UK. For this year's judges, however, he stands out for his work on a new primary school for the We Yone Child Foundation in the Ebola-affected region of Freetown, Sierra Leone.
WYCF, the client, which nominated him for this award, says: 'Ed demonstrated a commitment to the charity's mission and vision that made it very easy to entrust him with a great deal of responsibility... Ed would deliver design iterations while involving other experts to improve overall robustness (rammed earth consultants, pro bono volunteers from international engineering companies and partners from architectural firms)... he conducted workshops with men, women and children and the community's vision became firmly embedded in the design. He adapted to... poor internet, uncompetitive contracting, bad weather, language barriers, variable conceptions of time, etc.'
The new building will enable 180 of the most vulnerable children in the community to attend primary school and provide a community space for adult learning.
What would you most like to improve about the industry?
We need more 'self-directed learning' and to make more things! We spend too much time in front of the computer and are abstracting ourselves from experiencing life and our ability to shape it. International development is important. We must learn to share resources to create a healthier planet for all.
Who would you most like to work with?
Balkrishna Vithaldas Doshi, arguably the greatest Indian architect. His low cost incremental housing development in Aranya has inspired me in particular.
Return to the Rising Stars opening page.
---