Some of the best known names in the business have been using lead to design contemporary classics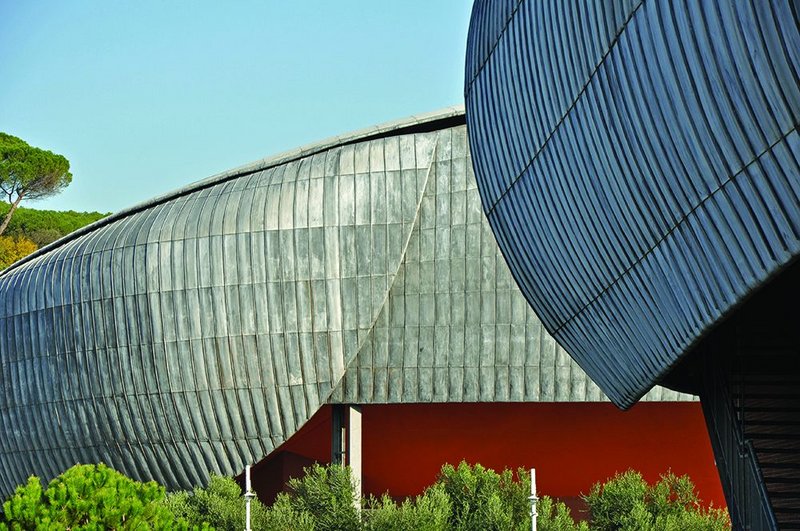 Virtuoso composition: Piano's Rome concert halls use the material to articulate large forms.
There was a time in the 1980s and 90s when architects began to rediscover traditional methods of construction. This was partly because they found themselves working more in historic parts of town, partly because – unlike the postmodern period of the 1980s – traditional methods had an honesty to them. It was all about 'truth to materials', as William Morris and the arts and crafts movement would have put it.
Today we wouldn't think twice about this but at the time it was contentious. When Michael Hopkins or Renzo Piano started designing buildings of load-bearing masonry and timber rather than clip-together high-tech parts, it seemed revolutionary. Both went on to rediscover lead sheet: Hopkins in buildings ranging from those for designer, retailer and master cutler David Mellor in Derbyshire and London, through his Glyndebourne Opera House, to his Haberdashers' Hall, a 21st century home for a city livery company. There, the lead-sheet roof is subtly organised into diamond-shaped panels which are mirrored in the form of the timber panelled ceiling to the great hall beneath. Hopkins Architects is still at it, as you will see in his latest completed project overleaf, a theatre in Great Yarmouth.
Piano's most notable use of the material is in his Auditorium Parco della Musica in Rome, three concert halls arranged around an open-air forum. How to articulate the bulk of these large, necessarily windowless buildings? Piano's solution was pure architecture. He designed wrap-around facades for the halls, divided into large scalloped sections – broadly front, back, sides, roof – which are in turn broken down into the small overlapping panels of the individual lead sheets. The more you look at these roofs – like the carapaces of primeval beasts – the cleverer they become, not only visually but in the way they allow gaps for air handling and servicing, while appearing from a distance monolithic.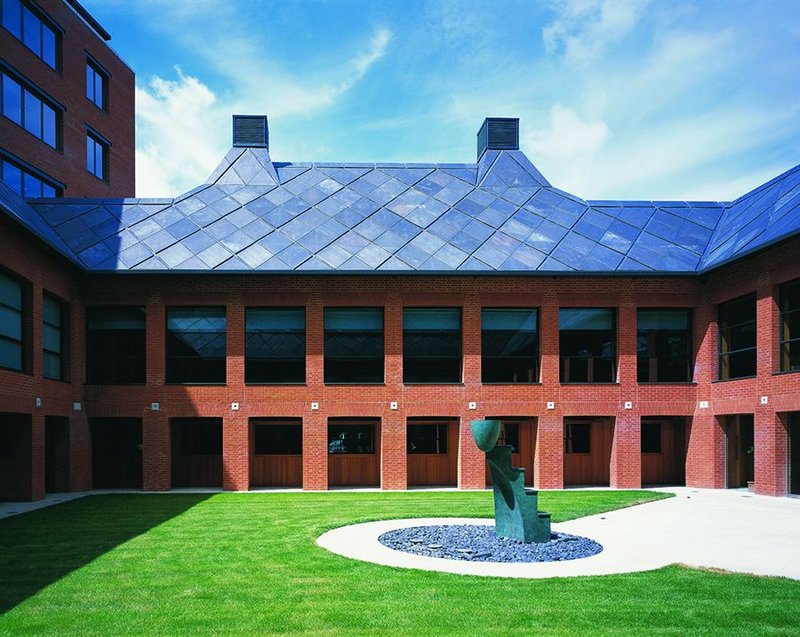 The diamond-patterned exterior of Hopkins' Haberdashers' Hall is repeated by the timber ceiling inside.
Award-winning architects of a more arts and crafts persuasion also re-adopted the material: such as Ted Cullinan in England – consider his exemplary, rough-hewn 1992 Fountain's Abbey Visitor Centre with its swooping cloister roof – and Richard Murphy in Edinburgh, in many house extensions, art galleries, and the first of all the Maggie's Centres. Murphy in particular used it not only for roofing purposes but also – like Hopkins in vertical facade panels, part of his Carlo Scarpa-inspired layering technique.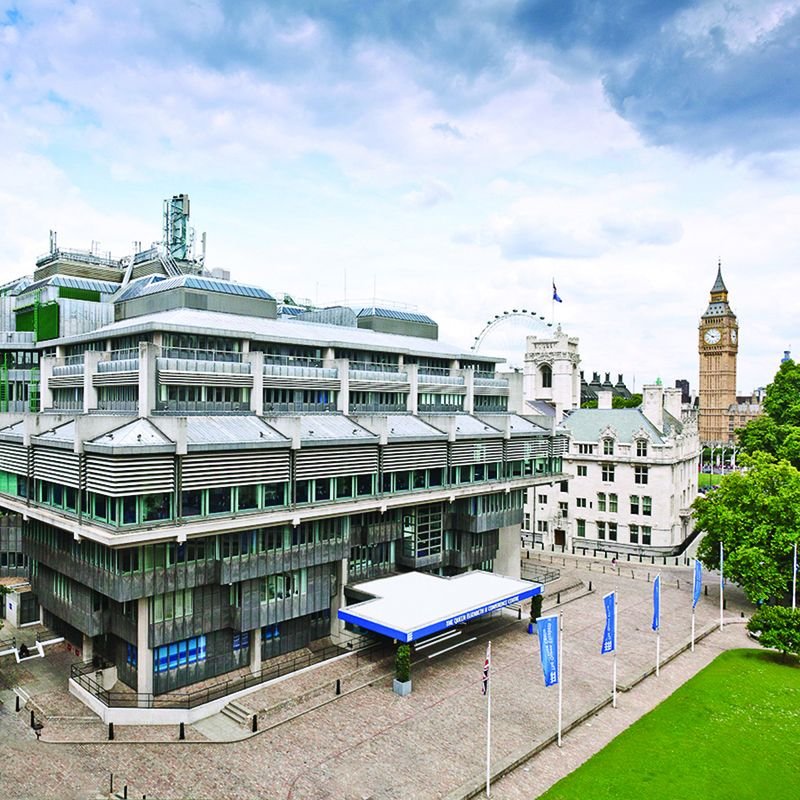 Modernist precursor: radical new use of lead sheet at Powell & Moya's Queen Elizabeth II Conference Centre.
Always in architecture you look for the transition building, the precursor of a trend. One candidate in this case is the often overlooked Queen Elizabeth II Conference Centre in Westminster. Designed in the early 1980s by Powell and Moya, it is an interesting hybrid of modernist influences, all deployed to reduce the bulk of a very large building in a historic context – facing Westminster Abbey, right next to Central Hall. Its palette of materials includes pale concrete, stainless steel, glass – and lead sheet, laid tautly over plywood panels, as cladding. That, and the roof in the same material, made this the building with the most leadwork in Europe at the time. Its success lies in the way that it still looks remarkably fresh 30 years later, plus its deference to its neighbours. Its influence, however, seems to have been pervasive.