In a packed week of comings and goings, Michael Gove moves into housing and Robert Jenrick leaves, while Redcar's Dorman Long tower finally loses its rollercoaster battle for survival and critics line up to take sides over the Stirling shortlist
So farewell then Robert Jenrick, ousted as housing secretary in last week's cabinet reshuffle.
Earlier this year, he had spoken about how his proposed planning reforms would stop architects 'imposing their dreams' on communities, while he presented his expansion of the much-criticised permitted development system as an opportunity to tear down post-war 'mistakes'.
His time in office has been full of controversy including the overruling of his planning inspector to approve Tory donor Richard Desmond's Westferry Printworks development. The decision was later reversed after being ruled as unlawful.
Nor did he appear the model of public probity when it emerged that he and his junior minister Jake Berry had awarded £25 million levelling-up grants to one another's constituencies, leading to calls from Labour for an investigation into the methodology that awarded the funds to these particular areas.
But in fact, it appears his comeuppance was around his much-heralded planning reforms. As reported last week, these were in the process of being drastically scaled down after facing fierce opposition from Conservative backbenchers – though it was his successor, Michael Gove, who got to make the official announcement that the reforms had been ditched.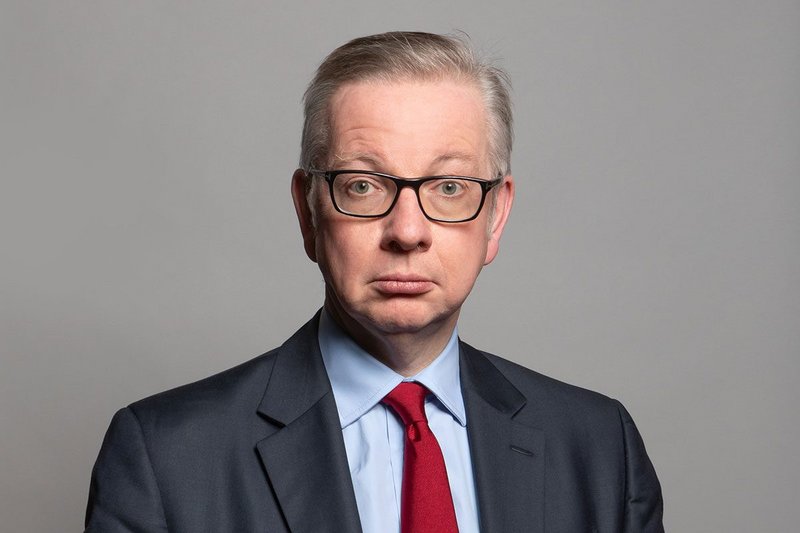 Michael Gove, new Secretary of State for the Department for Levelling Up, Housing and Communities.

Credit: https://creativecommons.org/licenses/by/3.0/
Gove: a man not afraid to be unpopular
This does not, however, mean the planning system is likely to stay as it is. Gove's appointment as Secretary of State for the Department for Levelling Up, Housing and Communities is almost certainly down to Boris Johnson's recognition that his new housing secretary is someone who gets things done and has the experience in goverment to do this.
Former New Statesman assistant editor Jonn Elledge writes: 'It's hard to look at the replacement… and conclude that housing and planning just became less important to the government.'
Gove, he points out, is willing to be unpopular, having previously alienated almost the entire teaching profession.
As education secretary, he described the education establishment as 'the blob' – a self-interested group seeking to maintain the status quo. Who, many have been wondering, will Gove identify as 'the blob' when it comes to shaking up planning? Mass housebuilders? Green-belt conservationists? Local authorities? Surely not the Nimby constituents of southern Tory strongholds whose upset at Jenrick's proposals likely cost him his job?
Might it turn out that architects are part of Gove's new blob? It has been noted that, as education secretary, he abruptly axed Labour's £55 billion Building Schools for the Future programme, cancelling many school-building schemes that were about to start.
Justifying the move, he remarked: 'We won't be getting Richard Rogers to design your school; we won't be getting any award-winning architects to design it; because no one in this room is here to make architects richer.'
A decade on, with the government having made many people richer, including dubiously qualified recipients of pandemic-related contracts, such a sentiment rings hollow.
And if Building Schools for the Future did make some architects richer, it also left a legacy of high-quality buildings.
Gove has since apologised for the way Building Schools for the Future was cancelled. 'It was crass and insensitive way and it taught me a lesson,' he told the BBC's Andrew Marr in 2016.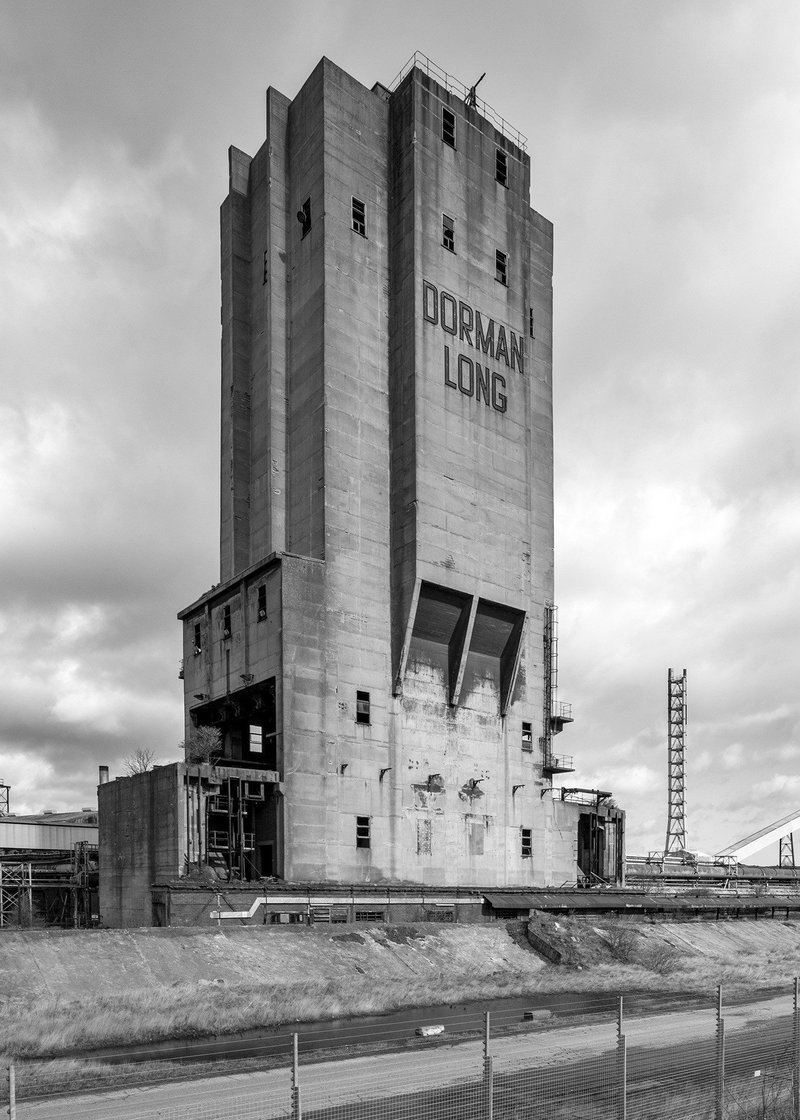 Dorman Long tower, Teesside, demolished by controlled explosion within days of the listing being reversed.

Credit: Simon Phipps
Saved – but Dorries scores on the rebound
If Gove has been given his job because he is viewed as someone who gets things done, the appointment of Nadine Dorries appears to have more to do with culture wars.
A much-quoted tweet of hers from 2017 has her railing against 'left-wing snowflakes' who are, among other things, 'dumbing down panto' (older readers will fondly remember Widow Twankey's philosphical discussions with the genie) as well as 'tearing down historic statues'.
But it turns out, she's quite up for tearing a few historic structures herself.
Earlier in the week, fans of brutalism had been celebrating the grade II listing of an industrial tower in Teesside.
Redcar & Cleveland Borough Council had approved plans to demolish the Dorman Long tower only the previous week before Historic England stepped in to spot-list the structure.
It described the tower as a 'celebrated example of early brutalist architecture' and 'a fine example of austere design that simply, yet wholeheartedly expresses its function'.
But Dorries, who replaced Oliver Dowden as culture secretary on Thursday, used her first day in the job to reverse the listing, with a department spokesperson asserting that, in fact, 'the building is not of the required special architectural or historic interest to remain listed'.
The tower was subsequently demolished in a controlled explosion in the early hours of Sunday morning.
The council's mayor, who appealed the listing, had argued that it would cost between £7 million and £9 million to maintain the tower.
Celebrity architect George Clarke was among those to express dismay as the delisting, saying: 'This is heartbreaking news. We've lost way too many buildings in the North East that celebrate our incredible industrial past.'
Critics react to this year's Stirling shortlist
The six buildings in contention for this year's RIBA Stirling Prize have been announced. They represent a wide range of building types, comprising a bridge, a mosque, a museum, a house-cum-office, a student centre and some key-worker housing.
Bookmaker William Hill made Carmody Groarke's Windermere Jetty Museum its early favourite to win – a result that would please the AJ's Rob Wilson, who describes it as 'a fine example of architecture creating not just space but a sense of place too'.
The Guardian's Oliver Wainwright, on the other hand, is championing Marks Barfield's Cambridge Central Mosque, which he calls 'the list's photogenic stunner, and the most likely to snatch the gong'.
He describes the building as 'a compelling fusion of local and Islamic traditions, creating a powerful prototype for what a modern British mosque might be'.
He also has praise for Tintagel Castle Footbridge (by Ney & Partners and William Matthews Associates) which he says 'shimmers like a dewy spider's web spun across the ravine'; and Groupwork's 15 Clerkenwell Close: 'a wildly original building… like something Fred Flintstone might have erected after glimpsing the work of Mies van der Rohe'.
Writing in Building Design, Ben Flatman wonders whether Stanton Williams' Key Worker Housing – another Cambridge scheme – could be the lead contender 'if the judges are keen to deliver a pot-banging "thank you NHS" type message'. Though since the key workers in this instance are university staff, probably not.
Otherwise, he suggests, 'the sheer bravado and breathtaking beauty of the Tintagel bridge might still win the day'.
Flatman is most enthusiastic, however, about 15 Clerkenwell Close, calling it 'one of the most enjoyable and provocative buildings on the list'. Amin Taha's controversial limestone building became a cause celebre in 2019 when Islington Council ordered its demolition, claiming it contravened its planning permission, though this was later overruled.
Grafton Architects' Kingston University Town House student centre is notable for being the Pritzker Prize-winning practice's first UK building, but none of the critics express any particular excitement about it.
Meanwhile, journalist and Twentieth Century Society president Catherine Slessor, also in the AJ, likens the Stirling to judging 'a particularly eclectic literary award'.
Working her allegory to the max, she suggests that the Tintagel bridge is the shortlist's 'slim volume of poetry', while Windermere Jetty Museum is 'an enigmatic Scandi Noir short story' and 'Clerkenwell Close comes wreathed in a such a tortuous back story of planning intrigue and subterfuge that it could be an espionage novel'.
We will find out whether the prize's judges are on the same page, as it were, as any of the critics when the winner is announced on Thursday 14 October at an event held at Coventry Cathedral. This will also see the winners announced of the Stephen Lawrence Prize for a project costing less than £1 million, and the Neave Brown award for housing.