Why we psychogeographise: from a collection of essays by Patrick Keiller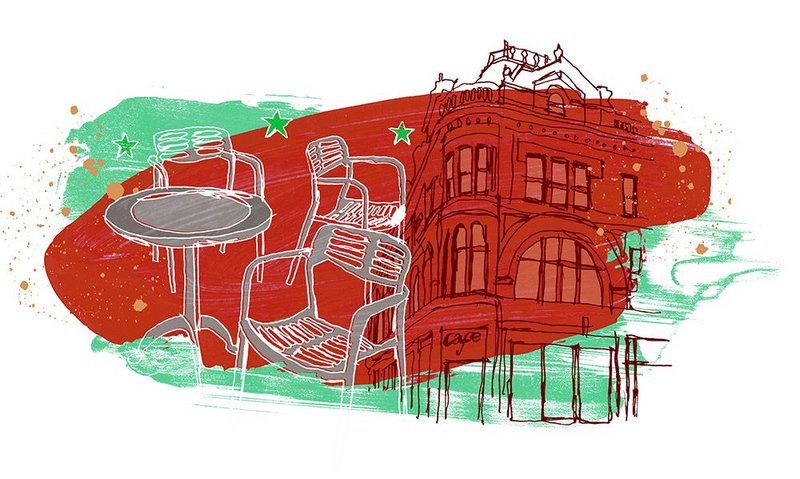 I am inclined to set the growing interest in the poeticisation of experience of landscapes – typically urban landscapes, but also those of other industries – in an economic and political context. There is a lot of official and other thinking about ways in which the anomalous high cost of built structures can be reduced. In the 1950s, for example, a new suburban house in the UK cost about as much as three new family cars. The price of a similar house in the 1990s would probably be about that of ten new cars. These cars will be more impressive than those of the 1950s, and will last longer, whereas received opinion is that the houses of the 1990s are no better than those of the 1950s, and may well not last as long.
'Regeneration' where physical structures are socially reconstructed through acquisition and improvement has been a feature of London life since the 1960s
This relative increase in the cost of buildings is particularly marked in the UK, where the industry is less mechanised and more deskilled, and the supply of land for building is highly constrained. Buildings and other infrastructure often seem surprisingly rudimentary or dilapidated to visitors from other industrialised countries, and in London especially, even relatively wealthy people often live in houses that are small, old and architecturally impoverished, but extraordinarily expensive.
In a context where all building has become more expensive so that there is less new construction than there was, new architecture has assumed a scarcity value. It has become exotic, so its representation and discussion in various media is much more widespread than it was when encounters with actual built arch­itecture were more common. For most people, in most of the landscapes of 'advanced' economies, the transformation of everyday surroundings is achieved much less by physical rebuilding than by other means. In London, psychogeography leads not so much to avant-garde architecture as to gentrification.
One wonders what to make of this. For government, the encouragement of gentrification, or some euphemism for it, seems to be a central strategy both for cities and housing policy. The great irony of the UK's psychogeography phenomenon is that its invocation of the flâneur only narrowly preceded an almost immediate commodification of cafe culture.
Downing Street advisors just back from Barcelona marvel at the appearance of aluminium furniture on the pavements of northern cities. This phenomenon, and its residential counterpart, the 'loft', is now seen as a principal means of urban regeneration. Lifestyle magazines discover the collectible qualities of modern movement public-sector housing developments, as flats in them change hands on the open market. This notion of regeneration, where existing physical structures are socially reconstructed through acquisition and improvement, has been a feature of London life since the 1960s, when middle-class buyers 'discovered' run-down districts, usually in inner cities, and in doing so increased their value, rather in the way that the Surrealists 'discovered' the bric-a-brac of the flea market.
In the UK, the subjective transformation of landscape seems to offer the individual a way to oppose the poverty of everyday surroundings. As individuals, we can't rebuild the ­public transport system or re-empower local democracy, but we can poeticise our relationship with their dilapidation. Perhaps this is a legacy of the 1980s when, in London at least, large parts of the city were visibly altered by a political force that was shocking, especially after the stagnation of the 1970s. Perhaps this impulse to poeticise landscape always coincides with times of heightened political tension.
---
Patrick Keiller's films include London, Robinson in Space and Robinson in Ruins. His book, The View from the Train, is published by Verso, £14.99
---