The deputy director of this month's London Design Festival discusses the capital's event as a welcome mat to the world and the absurdity of Utopia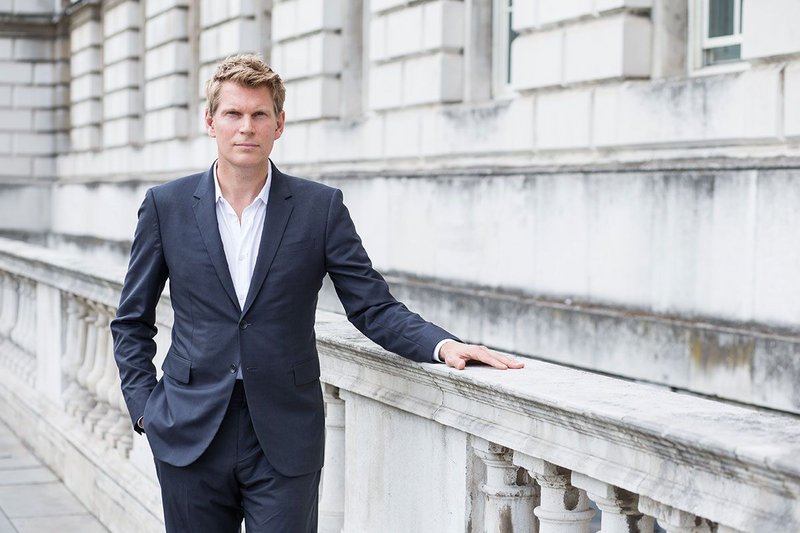 Christopher Turner, the deputy director of this month's London Design Festival.

Credit: Nina Sologubenko
As part of the festival you are also director of London's first Architecture Biennale at Somerset House?
2016 is the 500th anniversary of the publishing of Thomas More's Utopia so we wanted to look at it critically with the show's theme 'Utopia by Design'. We're going to have site specific installations from leading institutions and museums from 37 countries including China, Albania and Cuba. Nigeria's looking at the profligate waste of modern gas flaring in the oil industry, Lebanese architect Annabel Karim Kassar recreates a Beirut street where you'll be able to eat a falafel and get a wet shave. And the Moscow Design Museum will be exhibiting Soviet masterplans that have never been seen. I'm excited by Chile, who'll be replicating a full size operations room built in the 70s where President Allende tried to do real-time monitoring of the markets. It's like a Ken Adam set.
Are we still interested in utopia?
I think we're all fully aware of the failed modernist idea of utopia, we're just asking if things can be salvaged from that dream. The installations are more like cautionary tales. We're not evangelists!
So what are the highlights of the LDF for you?
Alison Brooks will be creating her massive 'Smile' installation in the courtyard of the Chelsea School of Art. It's going to be challenging the limits of cross laminated timber. Studio Glithero is creating a kinetic sculpture at the V&A that's like a massive moving bead curtain, which should be brilliant. And I'm looking forward to seeing Asif Khan's three pavilions in Shoreditch.
Do you think London has a inflated view of itself as design capital of the world?
Actually, it was the New York Times that came up with that statement and we wouldn't want to disagree with them! I do think that Milan is a real design Mecca, and while it's the first year for the Biennale, the LDF has been going for a long time now and there's a reason for that. The British can be a bit apologetic about themselves, but I certainly think we're up there with the best of them design-wise.
Isn't the LDF focus more on product design?
We'd like it to be about more than lamps, tables and chairs! We want people to get the message that good design is as much about great engineering, great places and great spaces.
---
London Design Festival runs from 17-25 September 2016 at various locations
The London Design Biennale runs from 7-27 September at Somerset House
---