Last month London mayor Boris Johnson gave British Land's Norton Folgate proposal in Spitalfields the nod, even though it involves significant demolition in a conservation area. An upbeat Tim Whittaker, administrator at the Spitalfields Trust, talks about its campaign and the next steps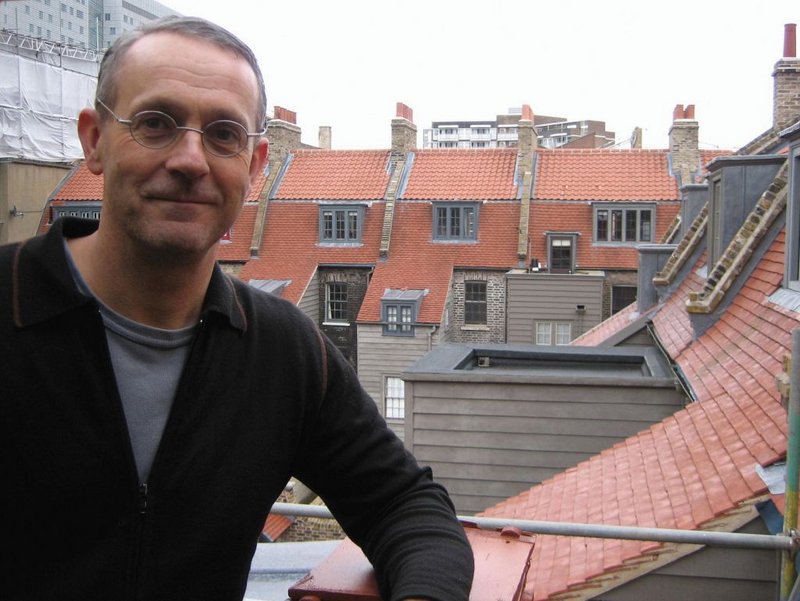 Tim Whittaker, administrator at the Spitalfields Trust.

Credit: The Gentle Author
So Boris Johnson's given the British Land Spitalfields scheme the go-ahead. Taken the wind out of your sails?
Far from it. We were expecting Boris to rubber stamp this, but we're going to carry on appealing it. The development involves demolishing unlisted buildings in a conservation area. It's fine for British Land to talk of mediating the scale between 30-storey towers of the City and four-storeys of Norton Folgate but it's putting a 14-storey block right on the conservation area.
---
So what next for the campaign?
We've asked for a judicial review and that will take at least six months. I can't see British Land doing anything until its position is fully cleared legally. We could appeal to the Secretary of State and there is the precedent of his support in such cases- Eric Pickles overturned the Smithfield decision and now the Museum of London is moving in. Burrell Foley Fischer produced an alternative scheme for us on the Norton Folgate site: we live in hope.
---
You seem very positive
Spitalfields has been a battleground for 40 years and we're used to fighting for it. It wouldn't even exist in its present form if it hadn't been for our intervention in 1977 – against the same developer. When its young executive contacted us about this latest proposal we said 'You're back again then?' and sent him off to gen up some more on his own corporate history.
---
You seem to have galvanised the local community, especially with your 'Join hands to save Norton Folgate'
This area has a longstanding, close-knit community, and we have the East End Preservation Society. It's been helped enormously by use of Facebook and Twitter to connect quickly with and mobilise our supporters. I'm 55 and becoming quite an expert with it all!
---
Isn't it the case though that a low density scheme simply isn't viable for the site?
No, it's merely the way British Land has chosen to do things that makes the build cost so much, necessitating high site density. It's demolishing, underpinning, knitting new into old, creating massive basements and foundations. Restoration would cost far less capital and give higher commercial values to a historic place.
---
Perhaps we shouldn't stand in the way of economic progress?
It's not just about the buildings but an amazing network of passages, alleys and courtyards in between that took 1000 years to evolve – it even survived wartime bombs. British Land's proposal is for site clearance, facadism and blanket floorplates. And how long for – 30 years, maybe 40? If it gets away with tearing the heart out of a conservation area like this it sets a very dangerous precedent for the whole country. That's why we're fighting it.
---