Public space tells girls: 'There's nothing for you'. Susannah Walker and Imogen Clark founded Make Space for Girls to make parks places teenage girls want to use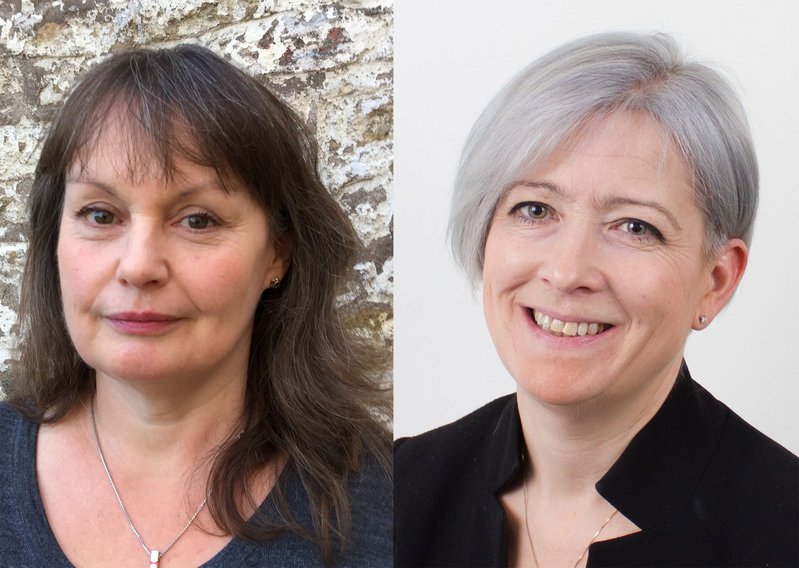 Susannah Walker (left) and Imogen Clark.
In March you started a charity campaigning to improve play space for teenage girls. What sparked that?
SW Caroline Criado Perez's book Invisible Women notes that the things parks usually provide for teenagers – a skate park, BMX track and a MUGA – are almost exclusively used by boys. We worry about girls' health and safety, but it's also a social issue. I contacted my local council, but was brushed off. Imogen, a friend and a lawyer, thought there might be a legal basis for a campaign.
IC The Equality Act 2010 says public authorities must have due regard for the needs of disadvantaged groups. In park provision that is teenage girls. We want to use that law as a positive framework for reducing inequality.
Why focus on gender equity in parks, rather than all public spaces?
SW Good organisations are working in areas like schools; playspaces was a weird gap. When children go to parks with parents, girls and boys access facilities more equally. Once they go on their own, research in Sweden found a ratio of 80:20 boys to girls. There is a problem, but it's not intractable: it can be fixed.
What have you done so far?
SW One aim was to gather data. Lots of money goes into parks and no-one asks who is using them. We've worked with Sport Yorkshire to initiate research on five parks. We also want to trial interventions, and consultation for a project in Bath is starting soon. Reaction has been very positive. We didn't so much push at an open door as get flung into the middle of the room, very fast.
Has anyone expressed concern at the idea of creating different spaces for boys and girls?
IC We don't want different spaces, but spaces that can be used by all. A fenced pitch with narrow entrances does not feel safe for girls, nor places where large groups of boys hang around. US research shows that living near a park makes girls more active, unless it has a skate park. To make more equitable space, we must recognise that.
What are the solutions?
SW It's partly the facilities – teenage girls like banks of swings, which are often fenced off in toddlers' playgrounds – and partly their design; there's interesting work on how skateparks can be friendlier. Our website, makespaceforgirls.co.uk, has examples of good practice.
IC Also engaging with teenage girls, and siting facilities sensitively. Teenage girls like passive surveillance: paths, lighting and subdivision to accommodate different groups. Boys expand to fill available space. That's why architects are important to what we are doing: we need to be more creative in how we see space in parks.