How and why De Matos Ryan and AOC have been brought in to bring some levity to Caruso St. John's original refurbishment at the Museum of Childhood in Bethnal Green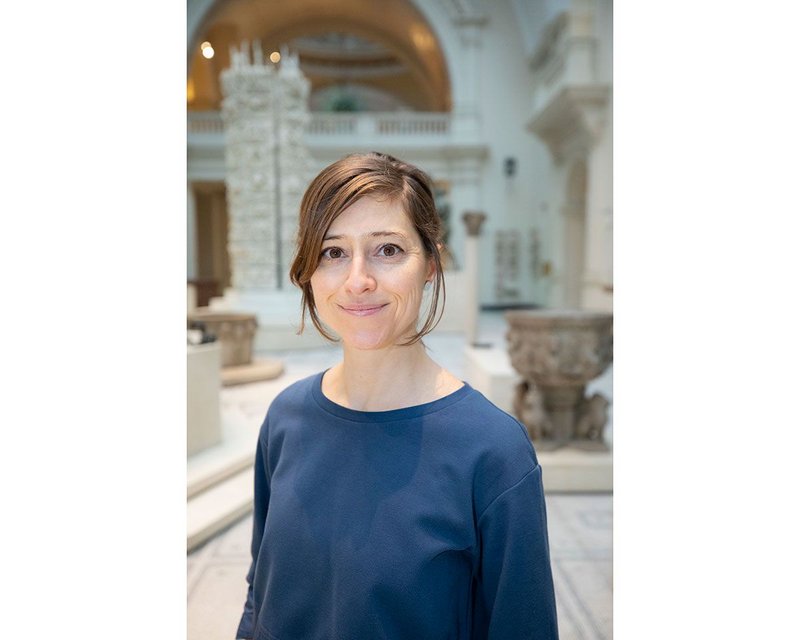 Philippa Simpson, director of estate & futureplan, V&A
Is the Museum of Childhood about displaying objects related to childhood or a museum for children?
That's an interesting question. It's had a number of iterations since it was founded as the Bethnal Green Museum in 1872. What it is, to whom, has been a continuing debate since the V&A's Sir Roy Strong launched it as the Museum of Childhood in 1974. It is obviously an important repository of items relating to childhood but I think we want to change its remit. We want it to be a Museum for Children – specifically 0-14 year olds. There'll be spaces for creativity, discovery and problem-solving. It will be about giving children tools and skills.
Caruso St John redesigned the Museum in 2007. What didn't work about it?
It was fine. Caruso St John was merely enhancing a building that had become a victim of its own success. This reworking addresses a completely different issue – it isn't about capacity but the experience. The base build will unlock the circulation and a lot of back-of-house spaces for group workshop use. AOC is concentrating on the galleries and the visitor experience; with the shop and café seen as another side of the cultural offering.
What won the project for AOC?
The firm was propositional and even prevocational – looking into display methodology and language. Pulling things out of cases and using props. It wants to play down the digital component and make it about the tactile, the visual and dynamic. We all agreed that digital screens shouldn't distract from the experience but enhance it.
Aren't you ever worried that bright ideas can be dulled by committee?
I know what you mean, but no. We went through a two-month process with AOC honing the brief by talking to users and the V&A's learning, conservation and project teams. Yes, we need to be aware of their needs but we are primarily a museum of design and we'd like to think we have a healthy respect for design ideas, however outlandish they might first seem. The V&A is big enough and ugly enough to accept new propositions and change.
You've announced that Sam Jacob Studio will rework the V&A's Cromwell Rd entrance. What's next for the FuturePlan?
We've got a programme of projects over the next seven years; not least the enormous O'Donnell and Tuomey V&A East development in Stratford which will open in 2023. But I think we'll also be looking at piecemeal upgrades to the museum estate in the meantime – returning to the maxim of our Victorian director Henry Cole that you should always renew your thinking.