The shutdown means all construction sites in China are closed, but staff at MAD's Beijing office are working from home and hope for limited fallout for the business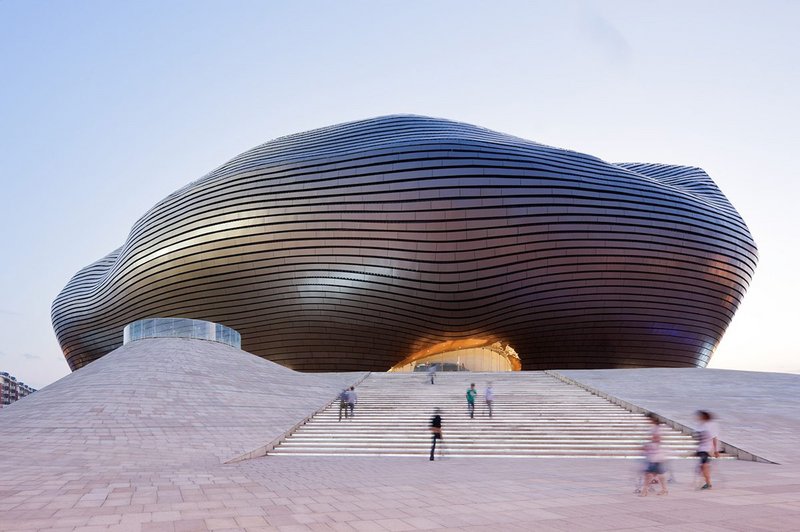 MAD Architects' Ordos Museum, completed 2011.

Credit: Iwan Baan
Has anyone at MAD contracted the Covid-19 virus?
At present, no. There was a drama when one member of staff realised later that they had been in a meeting in January where there were people from Wuhan, but they didn't get the virus.
What measures is MAD taking to avoid contracting or spreading the virus?
Our Beijing office has remained closed since the holiday on 3 February and all our staff (90 architects and 10 others) are working from home in self-quarantine. Usually everyone works in the office so we are using a remote working software called Splashtop to access the server. Most staff are using their personal computers, otherwise the office has lent them one. We have a meetings system and each project team has a WeChat group (like WhatsApp). Staff log in every day between 9-10am and then they manage their workload/time.
Does MAD have any projects in Wuhan? How is the virus affecting daily work?
The practice doesn't have any in Wuhan or Hubei province, but it has around 25 projects at different stages in many other cities in China. However, all construction sites are closed, so site visits aren't possible, nor are new project visits. We're expecting that to continue until at least March. Beyond the homeworking, it isn't affecting us too much. No one can do any international travel because airlines have cut flights but our Rome and LA studios are operating as usual.
What is happening at a wider level in Beijing?
During the holiday, it was incredibly empty. There weren't cars or people in the streets. The only places you'd see people was in supermarkets stockpiling food and in pharmacies buying medicine and face masks. People are going out as little as possible, grocery shopping perhaps once every two to four days and walking their dogs every four days. Some are having groceries delivered to avoid going out at all. Since last week the roads are a bit busier and people have been for walks more; it seems to be getting a bit better.
Do you anticipate a financial impact on MAD's business as a result of the virus?
We don't see any immediate impact, but it is only a couple of weeks since the end of the holiday. We expect potential projects to have delays rather than get cancelled. The latest is that the virus may peak mid-late February and should be finished by April. We are reviewing the news every day and for the moment the office will be closed for at least another week. People have faith in the government and medical teams, and we salute the people on the front line in Hubei province.