After a hefty investment of time and money – and a lot of planning – Andrew Mulroy Architects feels on the cusp of the next phase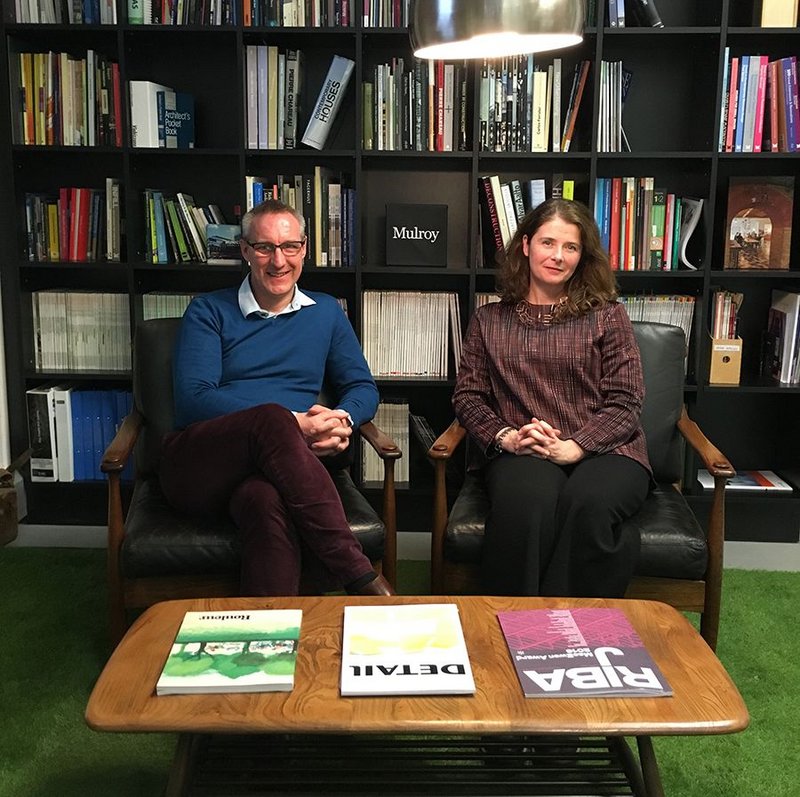 Position Directors, Andrew Mulroy Architects
Ages Deborah Mulroy 48, Andrew Mulroy 49
Practice size 13 staff
Turnover £625k
How do you judge your success?
Lots of ways, the quality of the architecture is key but also by keeping staff more than three years – that would be a success. It is often the problem of a young practice. But we are not a school, we don't want to go on giving other practices all the benefit of our teaching. Now we are getting to the point where quite a few have been on the team for three years, one for four.
How are you making that happen?
We recently moved from a rather cramped office to a far better one and already we have seen less illness and higher productivity. With more space people are less interrupted and feel more valued –they get a sense that we are more established practice.
Since setting up the new office we have also been putting together policies on appraisals, mentoring, and a behaviour framework that allows team members to see where they might progress. Being open with your colleagues builds a positive culture. We aim to work 37.5 hours, over five days a week and not weekends. We don't like that thing of people making a profit out of unpaid overtime. Culturally architects don't value themselves. They see they are doing it for the love of architecture. But it is a profession.
We have always been early adopters of processes. That way we can test and meld systems to our own methods, so we have been working with the RIBA Plan of Work since 2013 and have adopted uniclass layer naming on BIM. It helps keep the practice young and on its toes.
You have got to design the business to survive. We have been trying to design processes that don't waste what we have. At our last away day we worked through the RIBA Plan of Work looking at what we do well and what goes wrong – say at the point of going to tender. Where does it become uncontrollable? Working in health – as Deborah did – you get used to the management of risk and role playing problems so you can work out how to fix them before they become reality. It's OK to say you made a mistake, it's what you do about it that matters and we work hard on that attitude.
We try and grow the work we have – to upsell. We tell clients we can do other things as well, but we don't do the same for less. So we have been concentrating on identifying the skills that architects can offer.
Where does profit fit in?
Profit was very flat last year, with lots of challenges. But we broke even. And we have always made a profit. This year we have a net profit including financing the office and getting new desks. What is not helping is the current economic climate, especially in China, and the uncertainty over the EU. We aren't exporting but our clients are which in turn effects us.
It is important to make a profit but there is no point in that if there is no time to enjoy it. We think we have the balance just right at the moment. And we have a proper flexitime system in place with core working hours from 10-4 and formal tea breaks that create social times and help define a programme of work. This helps individuals to manage their own life commitments as well as working.
Where have you learnt most beyond the practice?
We have been part of the government's small business growth scheme, which has seminars on efficiency and challenging sessions with other businesses. But most of all there was an accountant advisor who we have worked with for a year now. He has encouraged us to 'use the big helicopter view'. Sometimes you can be working hard, but if you take a step back and look at all the facts, then you can see inefficiencies in what you are doing. We had worked on time based fees – where you can't win big but you can't lose big either. But clients queried their invoices and that process was very time consuming. The advisor suggested a fixed fee and that has been a lot easier to manage. We have also learnt a lot from the RIBA's small practice conference, Guerilla Tactics, and from sport – how Team Sky builds its team for example.
How do you set fees?
We set them from first principles, working out what client delivered. We learnt a lot from a Blue Turtle CPD on fee bids. We used to write them 25 pages long. Now it is in single numbers. We don't do anything that is not agreed in there; we treat requests as variations.
What is the next big challenge?
Our challenge is to make two years' investment deliver for the business and team. We are going to target what we want to work on. On a personal and team basis we would like to win an award – go beyond the shortlisting. Alex Ferguson said 'win every match' – we want to publish every project. We don't want any to be just about making money.
---